Independent shuttler Lee Zii Jia has finally revealed his personal team lineup that's set to debut in the German Open which begins today.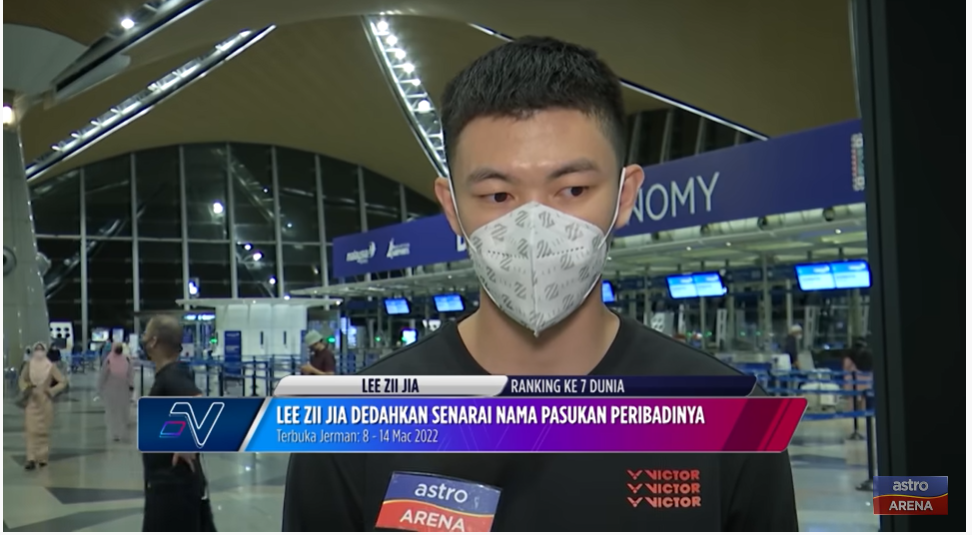 Among his team members include ex-BAM (Badminton Association of Malaysia) coach Indra Wijaya and fellow independent shuttler Liew Daren, who will serve as head coach and assistant coach respectively.
Zii Jia told Astro Awani's Syakirah Zulkifly that he chose Daren due to his seniority and years of experience.
"Ex-NSI (National Sports Institute) officer Sandra Fiedler will act as my physiotherapist while ex-BAM secretariat Lim Joe Heang will be my fitness coach.
I'm very lucky to have everyone on board as this is the team I've wanted for a long time.

Our ultimate goal is the Paris Olympics 2024. That's all we want.
Watch his interview with Astro Arena here:
Zii Jia, who currently ranks 7th in the world, formed his own badminton club in February after his shock exit from BAM to become an independent player.
Let's all anticipate his performance in the forthcoming games!
---

---
READ ALSO: 'Results Don't Define Me' YBB Slams FB Page For Using SPM Moral Paper To Mock Her Checkered Past
Cover image from Stadium Astro and New Straits Times