When the first MCO was implemented, Malaysia entered the new normal just like the rest of the world, where human interaction was kept to a minimal level. Hence, Internet connection has become more crucial than ever as most daily activities have migrated to online platforms, including our work life.
Under these circumstances, the shortcomings of Malaysia's Internet coverage was once again brought to light and even caught the ire of an MP.
On January 28, Bayan Baru MP Sim Tze Tzin uploaded a Facebook post regarding Malaysia's Internet speed with the opening phrase – "8 Mbps internet speed in the Silicon Valley of Malaysia!".
According to Sim, he received numerous complaints since the first MCO in March 2020. But a particular complaint from a lecturer named Dr Norhashima, who lives within a driving distance of 5 minutes from the Penang International Airport, caught his attention.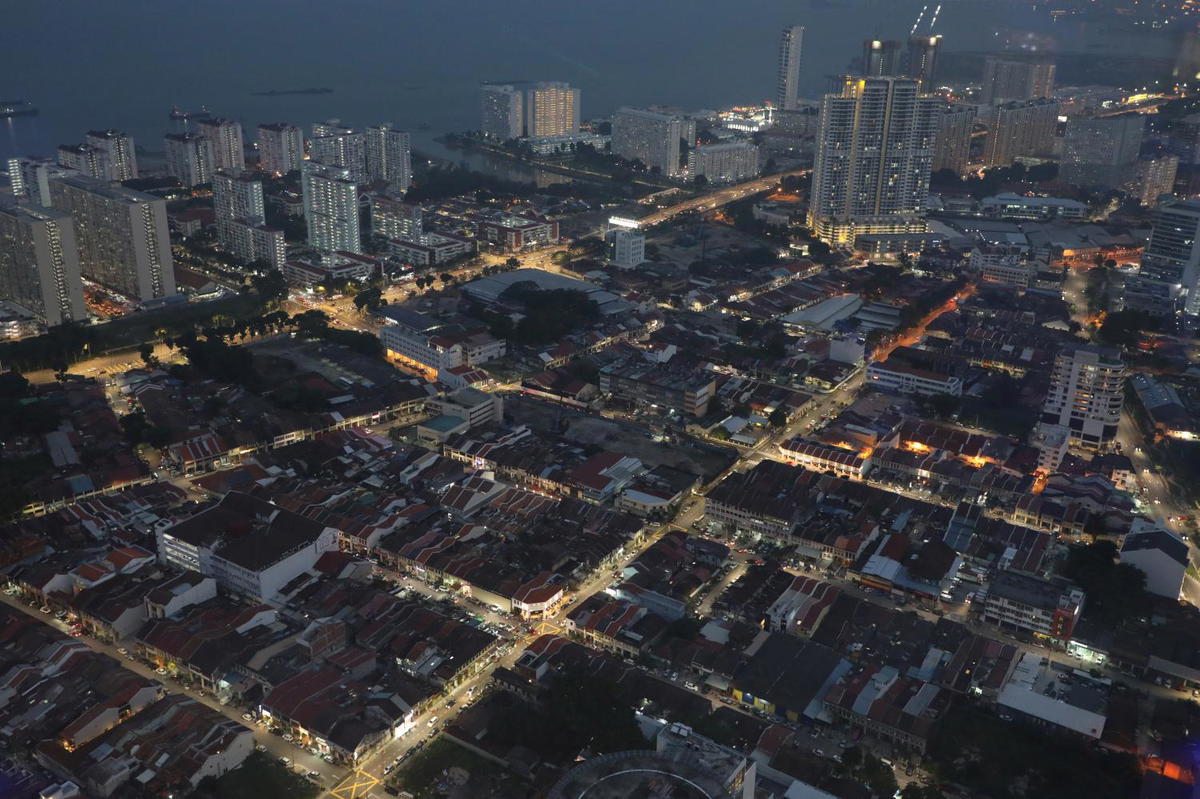 Penang was once known as the 'Silicon Valley of the East' in Asia. Although China has outshone Penang in recent years, it is still famous for its E&E (electrical and electronics) industry.
Given the fact that Dr Norhashima and her family lived in one of the most advanced areas in Malaysia, it was widely assumed that they would have access to an fast Internet speeds. However, the best they could get was only 8Mbps, which is well below the average!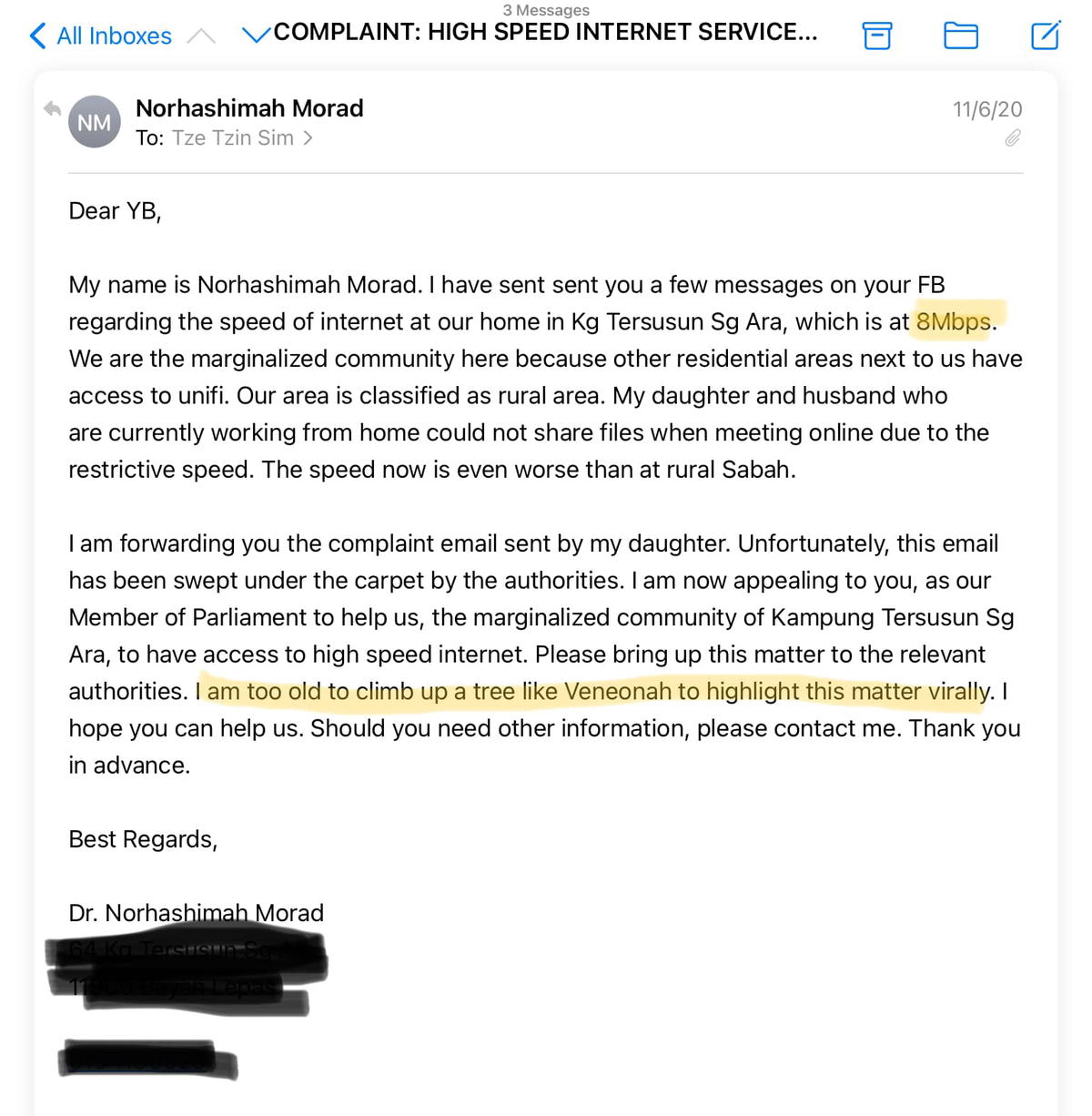 In the letter, Dr Norhashimah mentioned that her area, Kampung Tersusun Sungai Ara, was devoid of any Internet providers, claiming that it was worse than Sabah's rural areas. She believes her area was purposefully marginalised other nearby areas have access to Internet providers like Unifi.
She also mentioned that her daughter and husband were both having severe issues with working from home and pleaded with Sim to appeal for a higher Internet speed to be made available for her area soon.
"I am too old to climb up a tree like Veneonah to highlight this matter virally," said Dr Norhashimah, referring to the Sabahan girl who went viral for taking her exam on a treetop to get better Internet coverage.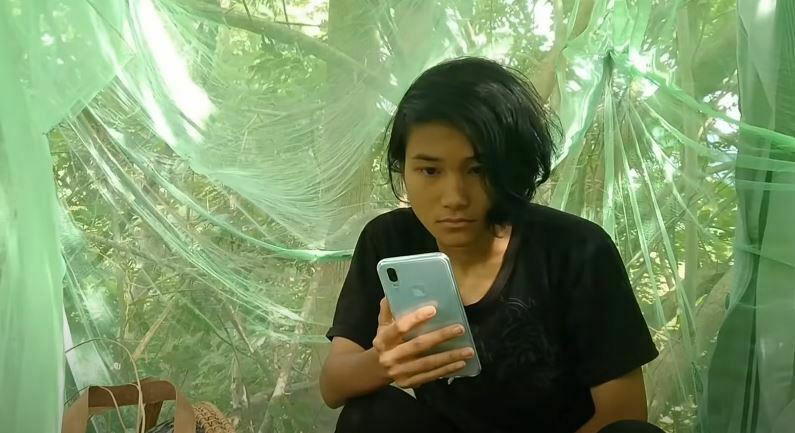 Sim said that he had emailed the Malaysian Communications and Multimedia Commission (MCMC) but only received a standard reply.
"I don't blame the Corporate Comm staff. Ultimately, it is the Minister who should make changes," he wrote.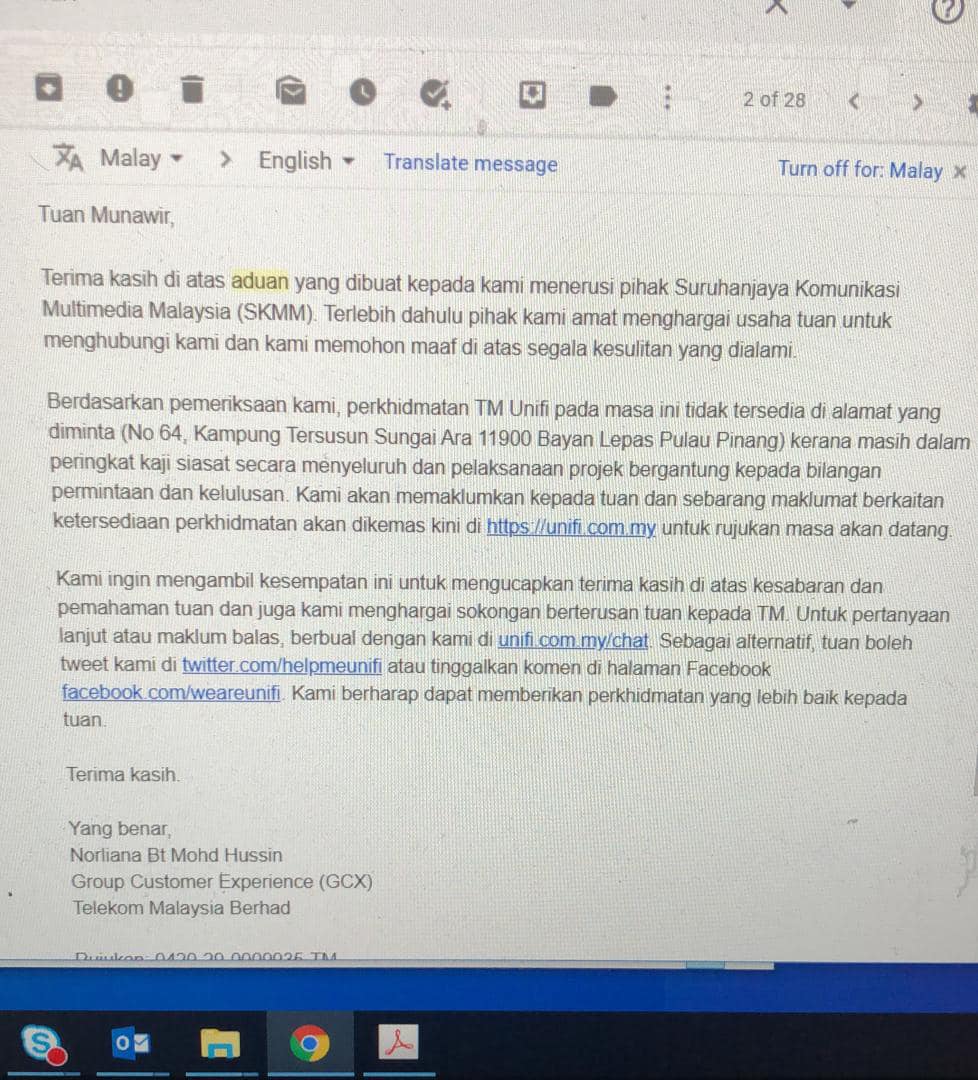 He then urged the current government to take action, highlighting the fact that the previous Pakatan Harapan (PH) administration had laid out several plans to improve the Internet connection in Penang but came to a halt when it fell.
He also hopes that in line with the Twelth Malaysian Plan (RMK12), the government would continue to put in needed resources in installing fibre optics in order to increase backbone connections.
"Rather than spending to build dewan, the Government should put resources to invest for our future. Working from home will be the new normal for [the] foreseeable future. The faster we start, the better Malaysia will be."
Here's the Facebook post by Sim:
What are your thoughts regarding the issue? Do you face any Internet problems?
Tell us what you think in the comment section!
Follow WeirdKaya on Twitter!
---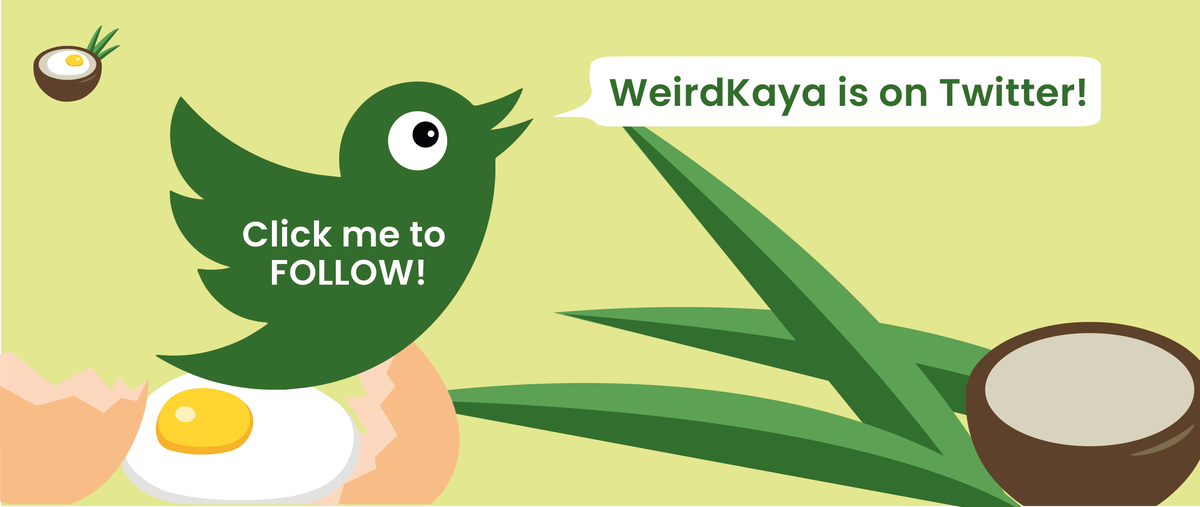 ---
Sources: Sim Tze Tzin 沈志勤 FB
Editor: Raymond Chen
Proofreader: Sarah Yeoh