A massive python weighing 80kg and 6 metres long was captured by a group of firefighters at Felda Inas in Johor yesterday.
In a video that has gone viral on Facebook, it showed seven firefighters carrying the python, which had a bulging stomach, out of a pen.
After hauling the reptile out, one of them proceeds to extract a female goat out from its mouth, which it had swallowed whole.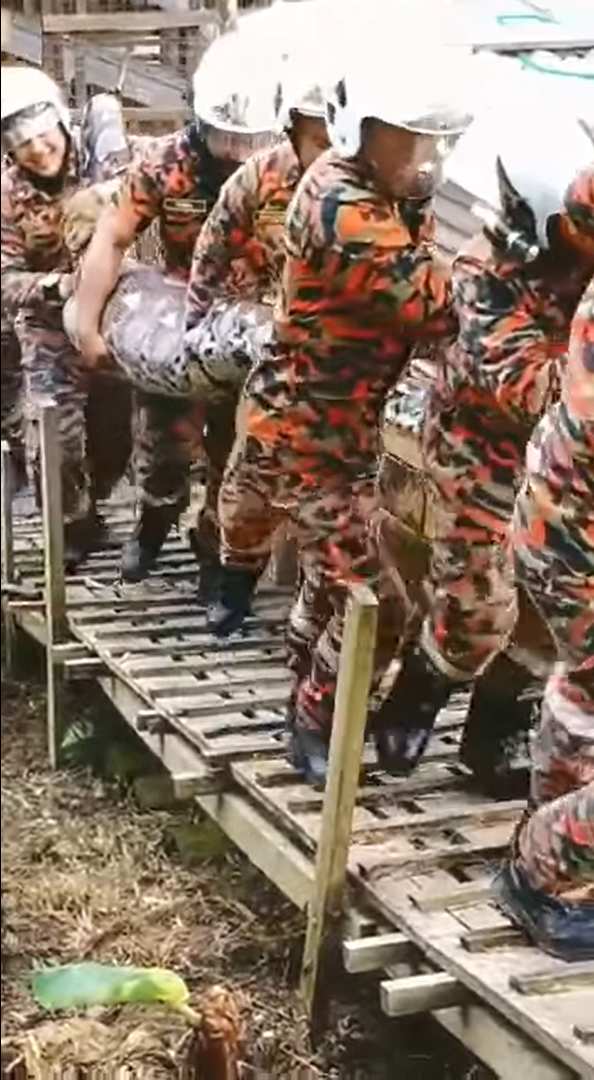 Watch the videos here:
Python captured thanks to its greediness
Kulai Fire and Rescue Department acting chief senior officer Bakhtiar Selamat told The Star that the goat's owner made a distress call at 7.21am after hearing a loud noise from the animal pen.
He said that the snake couldn't escape due to its ballooning stomach after swallowing the female goat.
"The snake must have been very hungry to enter a populated area," he remarked, before adding that it was later released far into the jungle.
READ ALSO:
---
---