Every hotpot fan would have heard of Haidilao, the hotpot chain which originates from China and landed on Malaysia's shores a few years ago.
Haidilao is also known for its rather unusual services such as the noodle-making performance where waiters will swing dough wildly in front of you and its sky-high prices.
This then begs the question: with such prices, is it really worth the trip to Haidilao?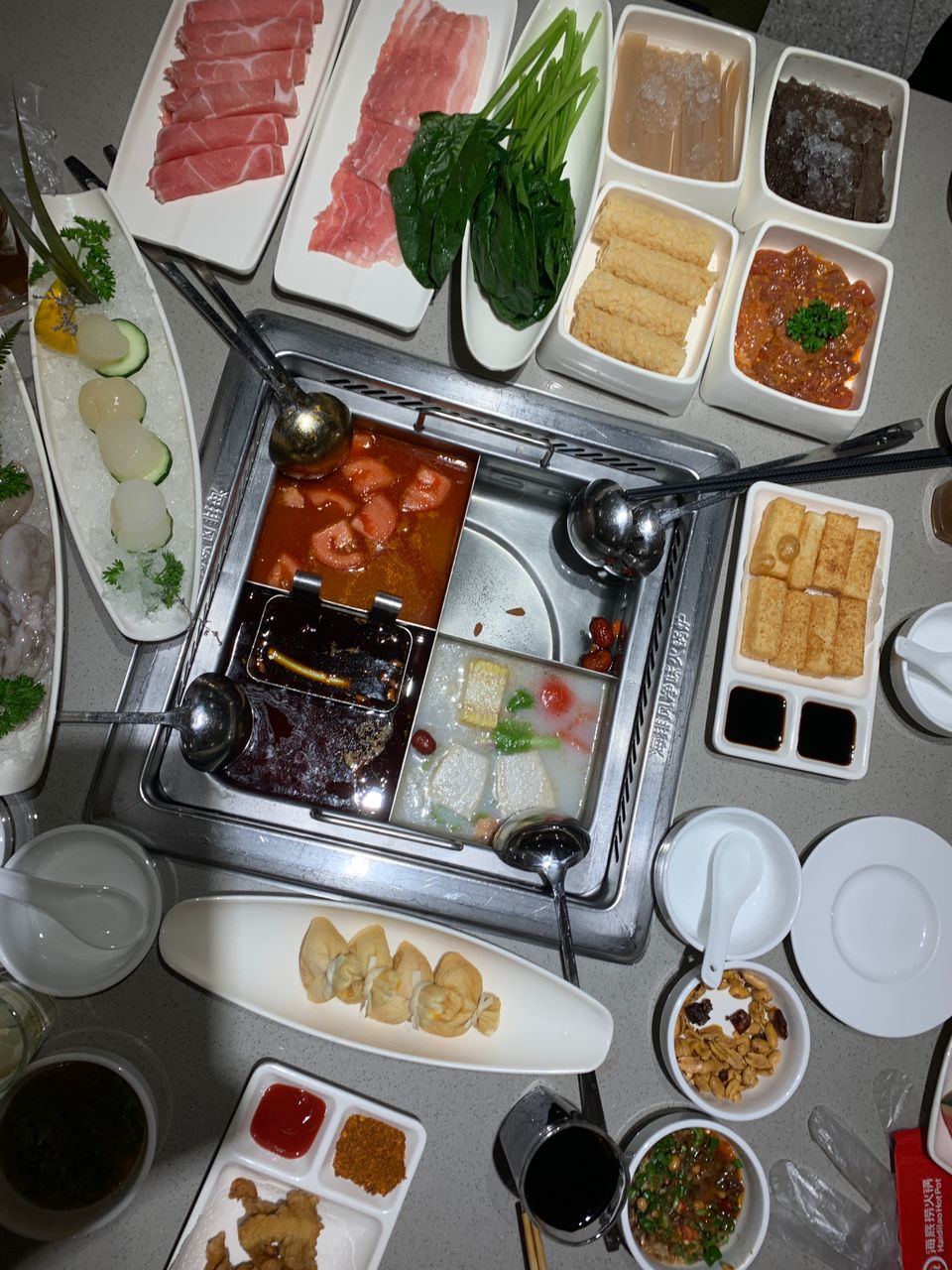 To help you make the most of your meal, we have come up with a list of 8 items we recommend that you try at Haidilao if you ever do decide to dine there.
Do take note that you may be required to wait for a while if the lines are long, so be sure to get some snacks and drinks from the receptionist while you wait to be seated.
1. Tomato Soup Base
As soon as you've been shown to your seat, you'll first need to order your soup base. Haidilao has several renowned soup bases that are quite delicious such as chicken soup with pork tripe and black pepper, curry laksa, tom yum, mala, etc.
However, perhaps the best of them all is the tomato soup base.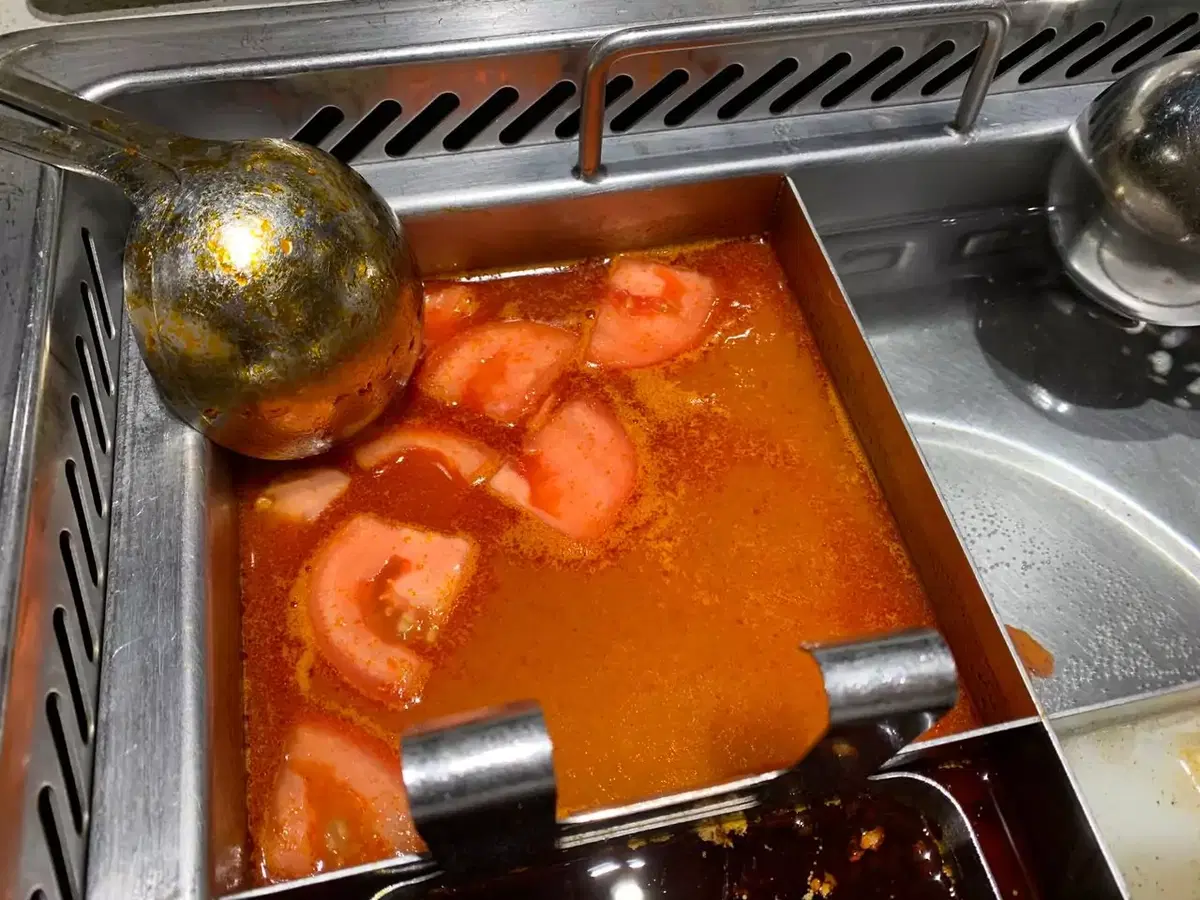 It possesses an outstanding balance of flavours with just the right amount of herbs, sweetness and tanginess. (Pro tip: remember to choose the enriched version if you order it at Haidilao Malaysia as we find the taste to be slightly weaker than those in other countries)
On top of that, there are many ingredients that taste superb when dipped into the broth such as fish, shrimp paste and spinach
Netizens have also claimed that there's a hidden tomato rice menu which comes with egg, rice and beef granules which you can find in the seasoning area!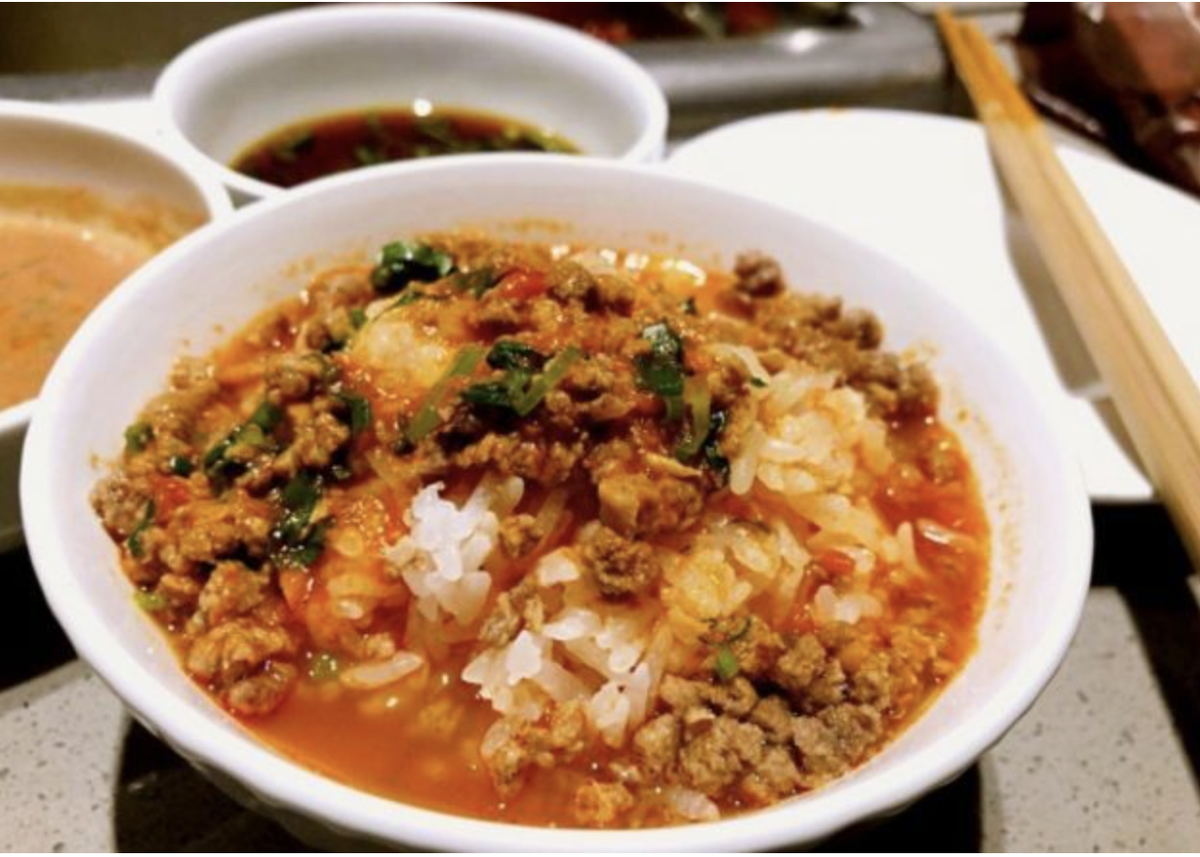 2. Deep Fried Crisp Pork
This deep-fried crisp pork makes for a tasty appetizer with its crispy texture while you wait for the soup to boil.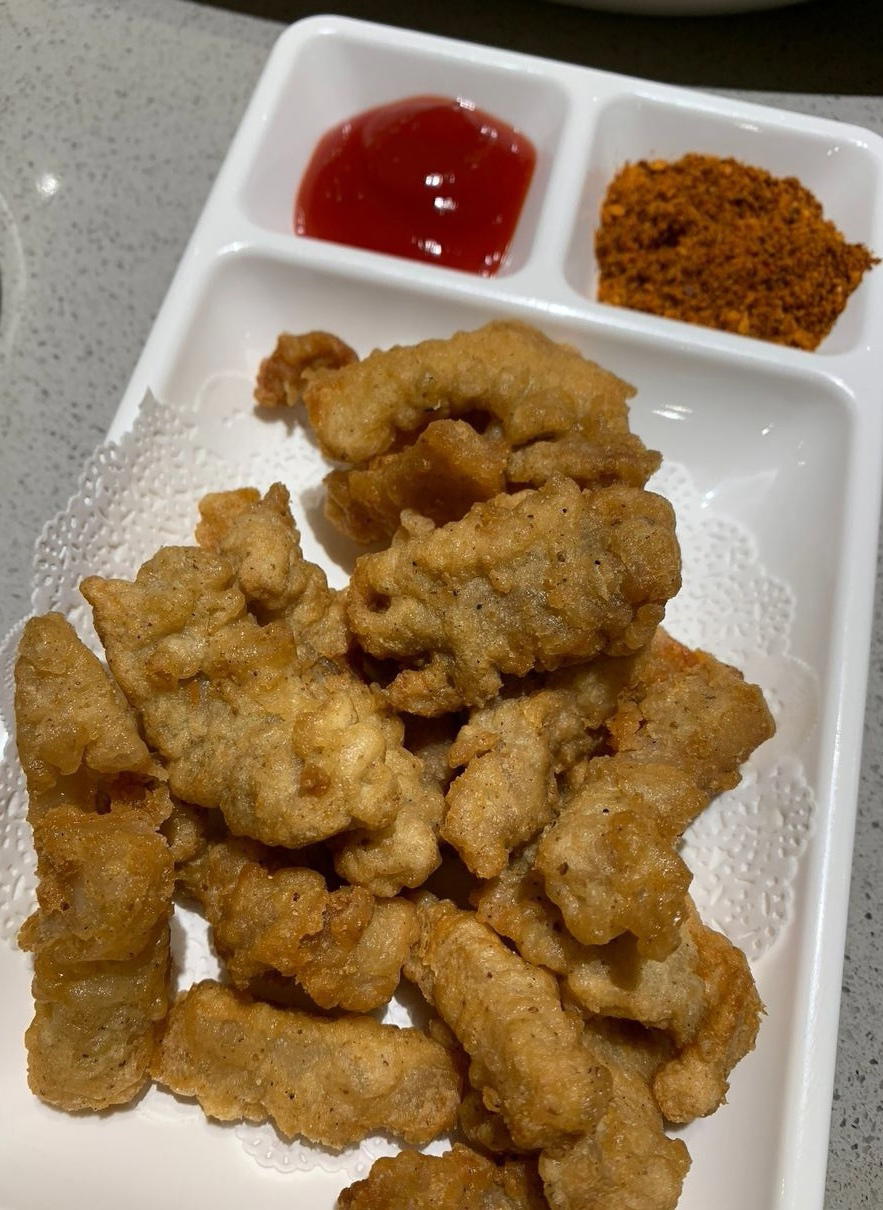 While it comes with chilli powder and tomato sauce on the side, it also goes very well with a quick dip into the Mala or Tomato soup.
If you're one who's picky about the choice of meat, you can opt for either a lean or fatty piece too.
3. Signature Mashed Shrimp
Haidilao's signature mashed shrimp is rather similar to fishballs, except that it's made with shrimp and mixed with starch.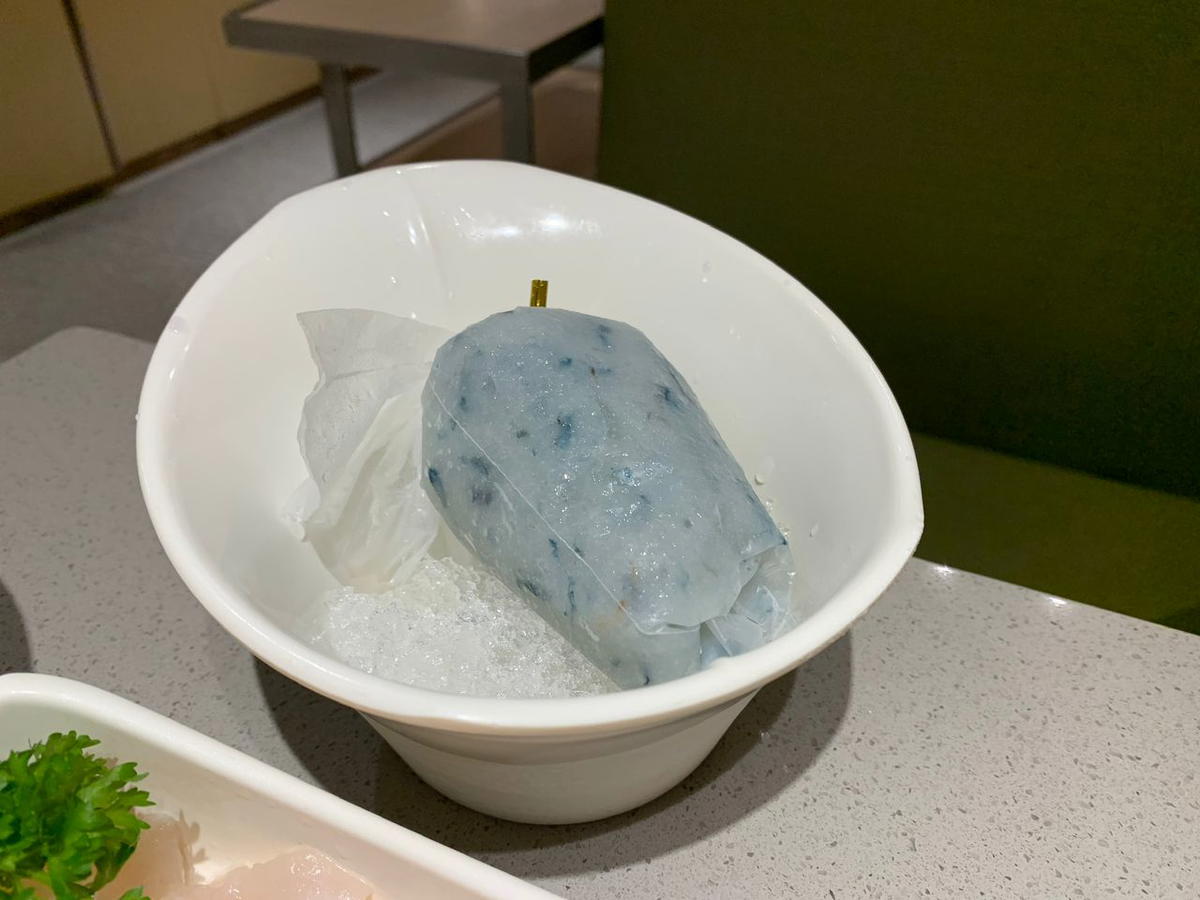 While many hotpot restaurants do offer shrimp paste as well, Haidilao nailed it with an excellent meat-to-starch ratio to give it a fresh and crunchy texture. This also helps one enjoy the shrimp's rich flavour to the fullest.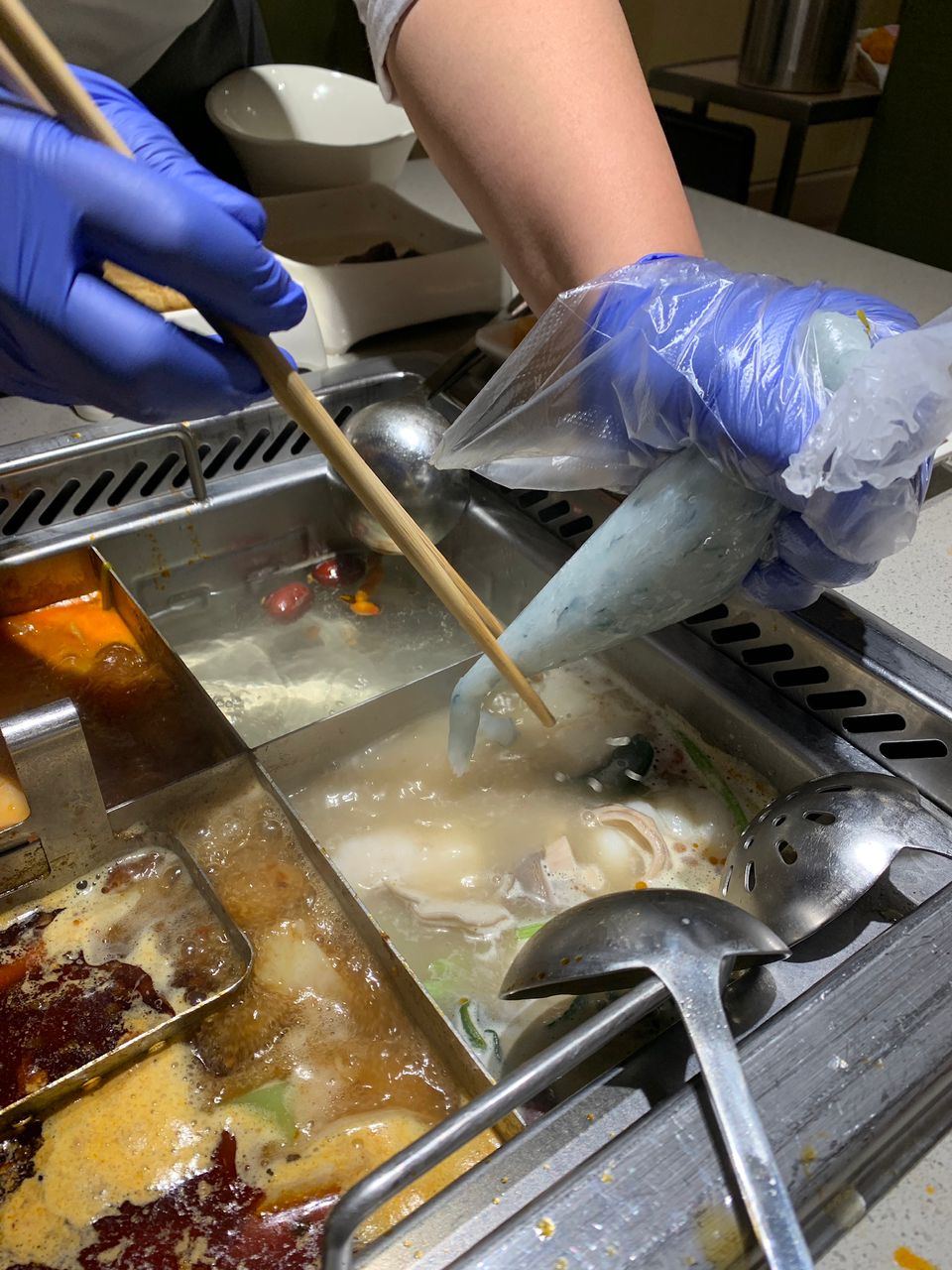 One recommended condiment to go with it is their unique seafood sauce – a concoction of Haidilao's home recipe soy sauce, fried sesame, Thai chilis and coriander. The waiter will also serve the shrimp after cooking it at the table for you.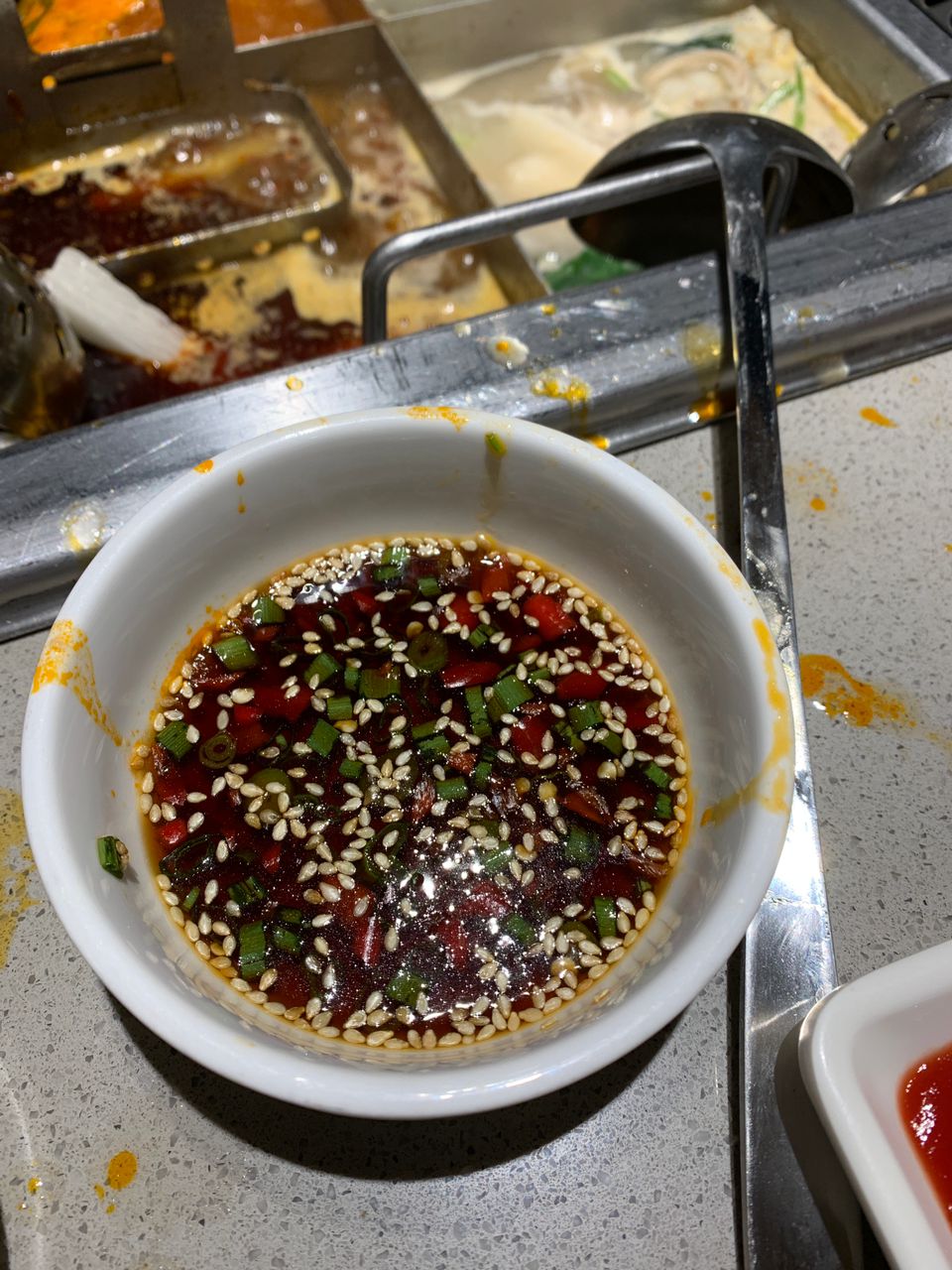 4. Boneless Basa Fish Slices
Think of Basa fish slices as dory fish, but with a less fishy odour. Thanks to its soft and boneless texture, this fish makes for a very convenient eating experience for those who detest having to pick out the bones themselves.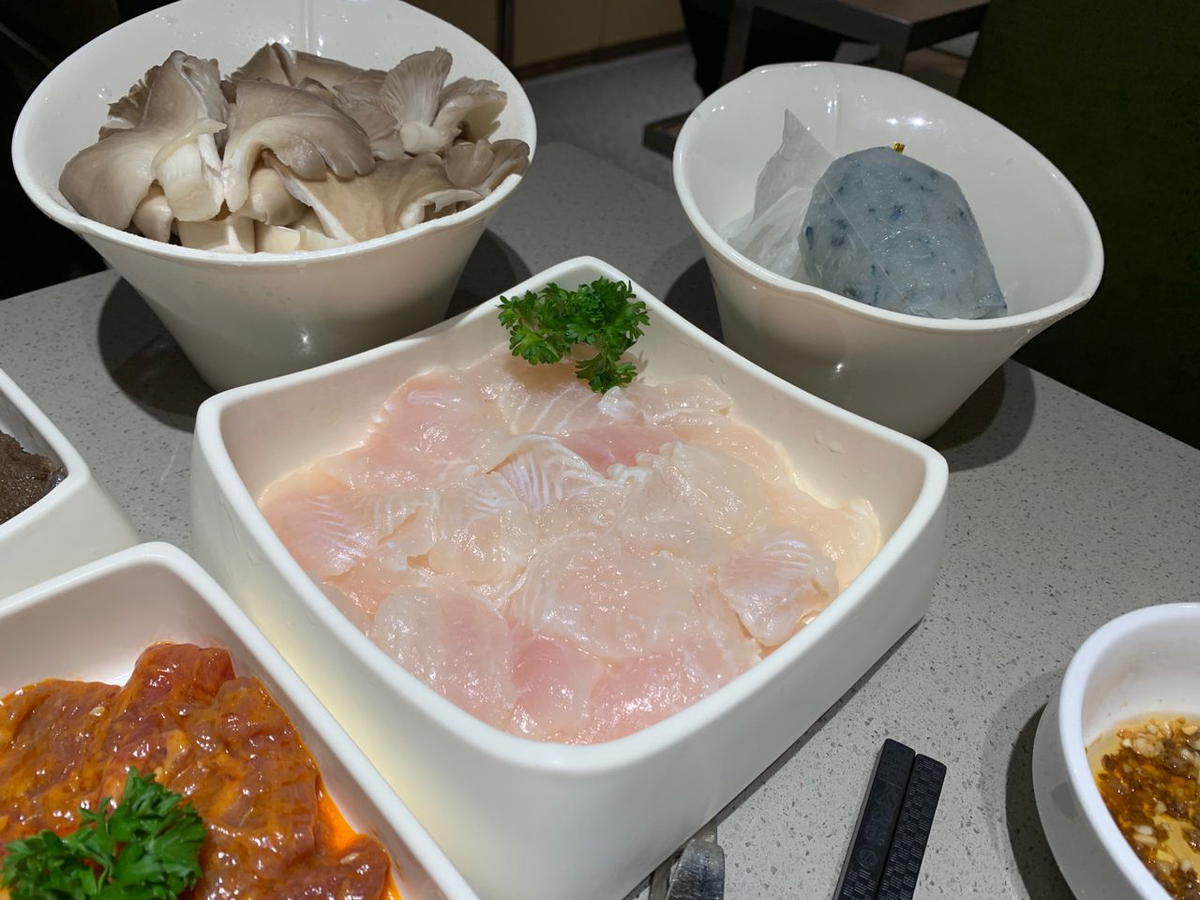 The best part? It is the cheapest fish item on the menu and is compatible with almost every kind of soup base! You can also pair it with the unique seafood sauce mentioned above.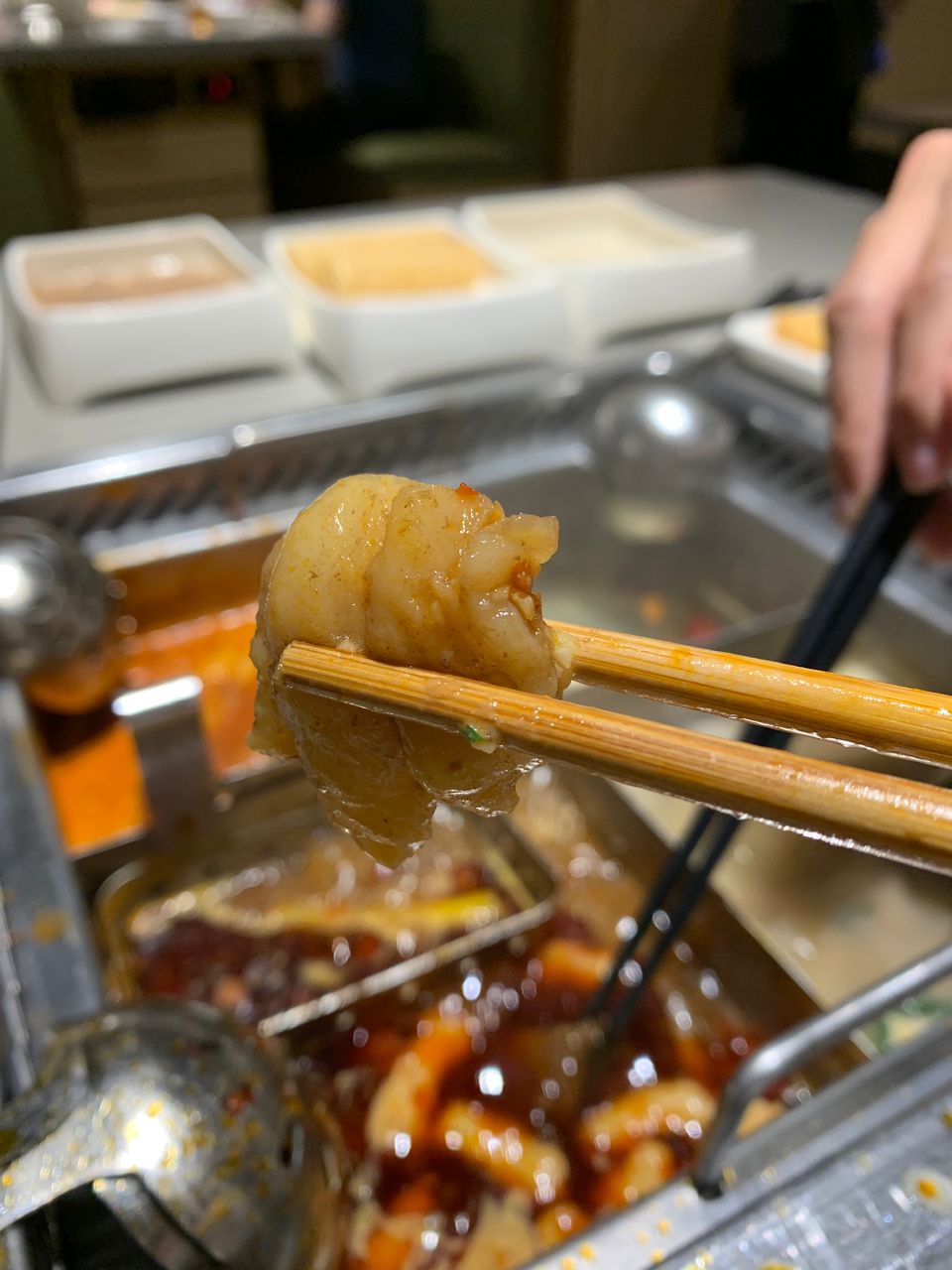 5. Haidilao Flavoured Beef
Using only beef tenderloin, the texture of this marinated meat is unbelievably tender, which isn't lost even when it's boiled in the soup for a long time.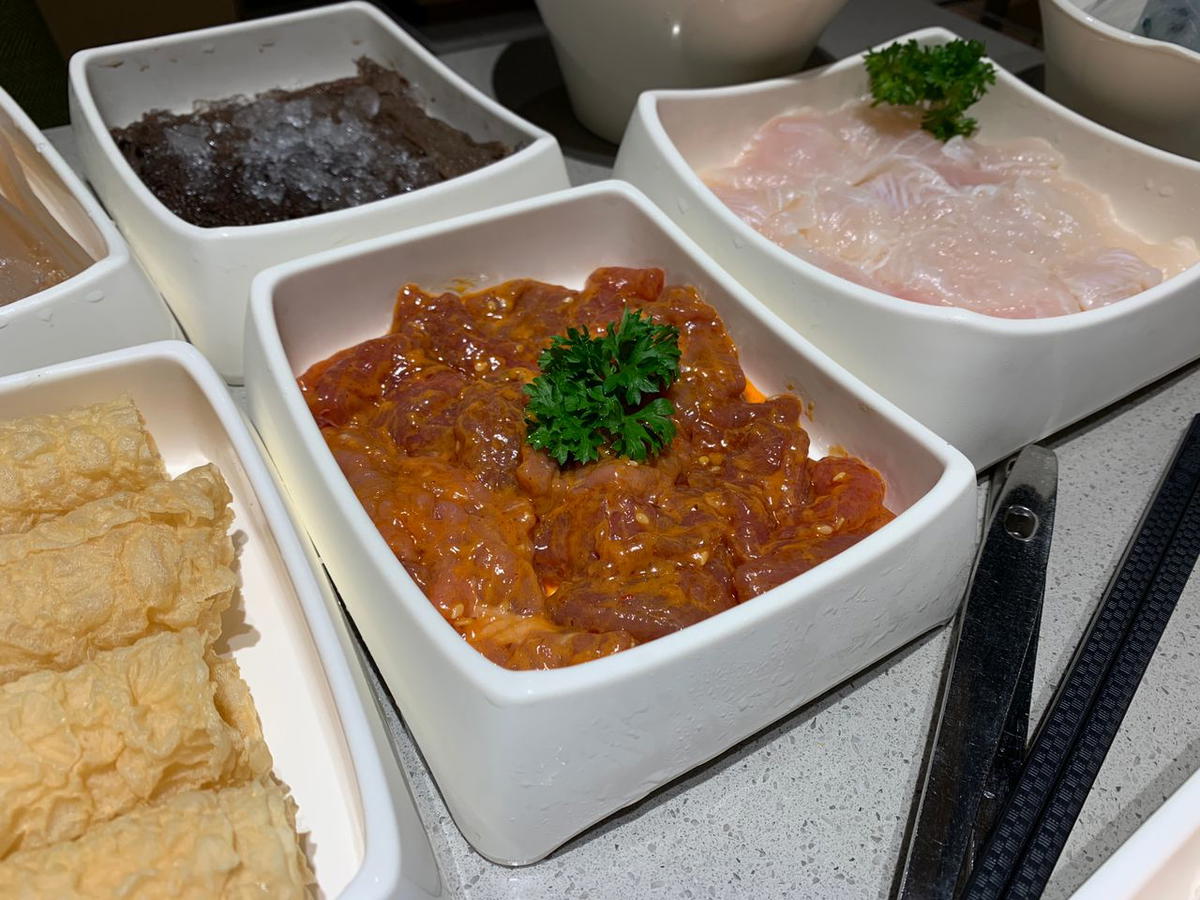 According to a tutorial video released by Haidilao years ago, the beef is marinated with baked sesame, salt, edible alkaline, beef powder, dried chilli powder, cooking oil and chilli oil, giving it a moderately spicy and savoury kick to it.
Due to its spiciness, it is best to dunk it into the mala soup to enrich its spicy goodness further.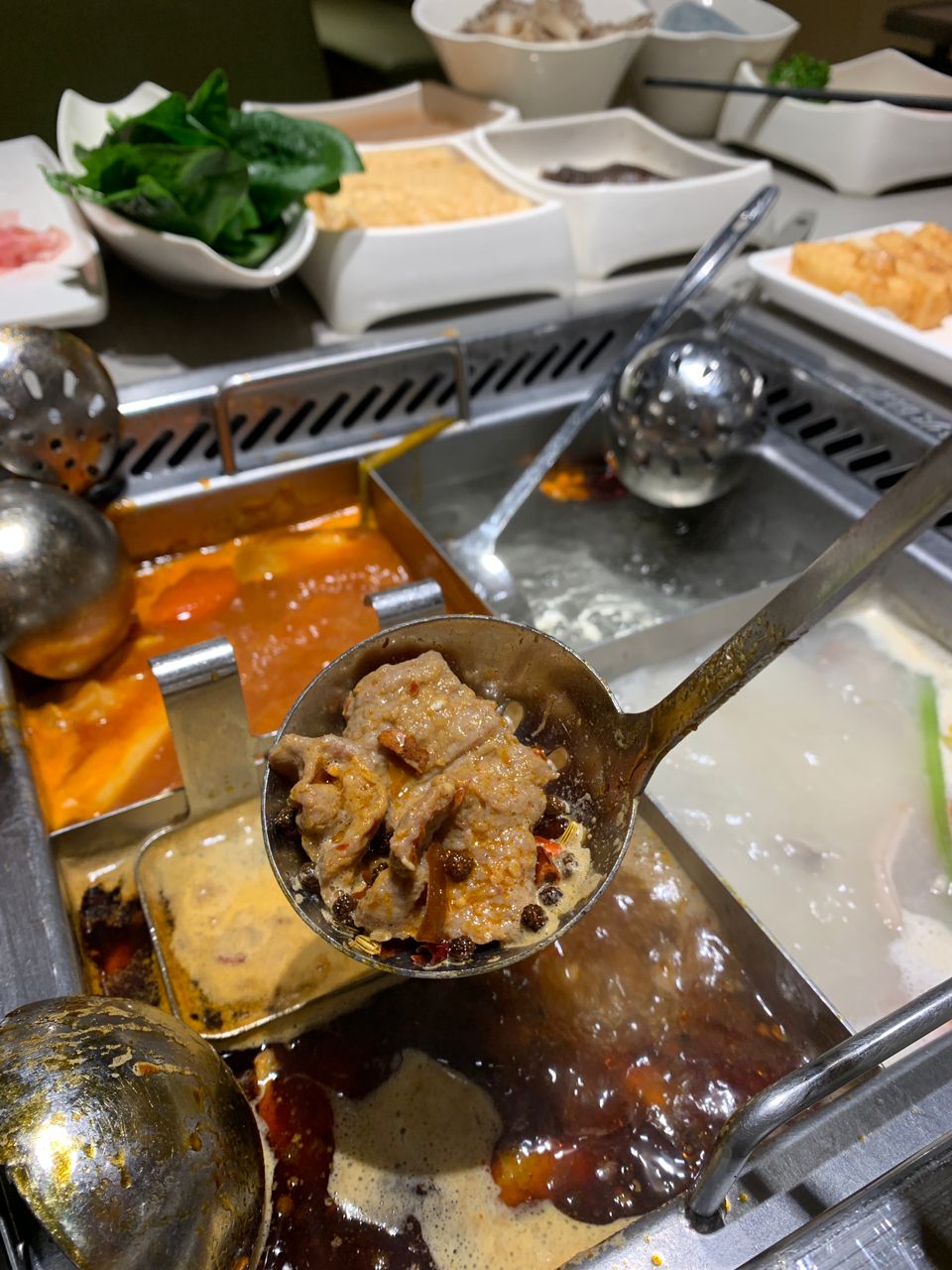 6. Celtuce
Celtuce is a type of vegetable that we seldom see at most restaurants in Malaysia. It is also called stem lettuce, celery lettuce, asparagus lettuce or Chinese lettuce, where the stem is consumed instead of the leaves.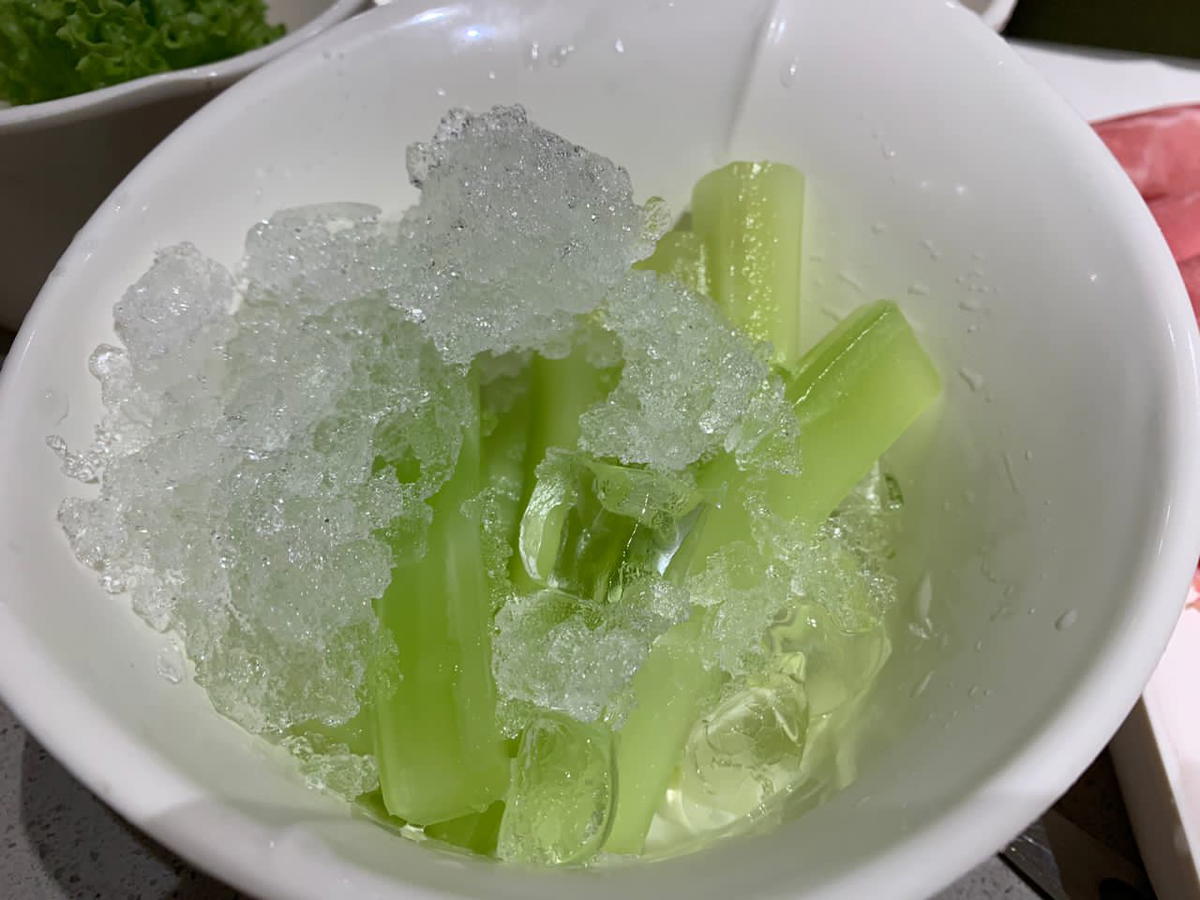 Despite its oddity, it's still worth trying not just because of its uniqueness, but also its crunchy texture and refreshing taste.
Celtuce is perfect with any soup base including mala if you can handle the spiciness. However, don't cook it for too long as it will become soft and mushy.
7. Haidilao-Style Noodles
When one mentions Haidilao, the noodle-making performance will always be what comes to mind.
In the iconic performance, a noodle master will bring a music player to your table and perform the "noodle dance" while swinging and twirling the dough into long strands.
Performance aside, the noodles have an excellent texture along with the fragrance of the wheat used to make them. You can choose either to have thicker or thinner noodles but personally, I'd prefer thicker noodles as it has a chewier feel.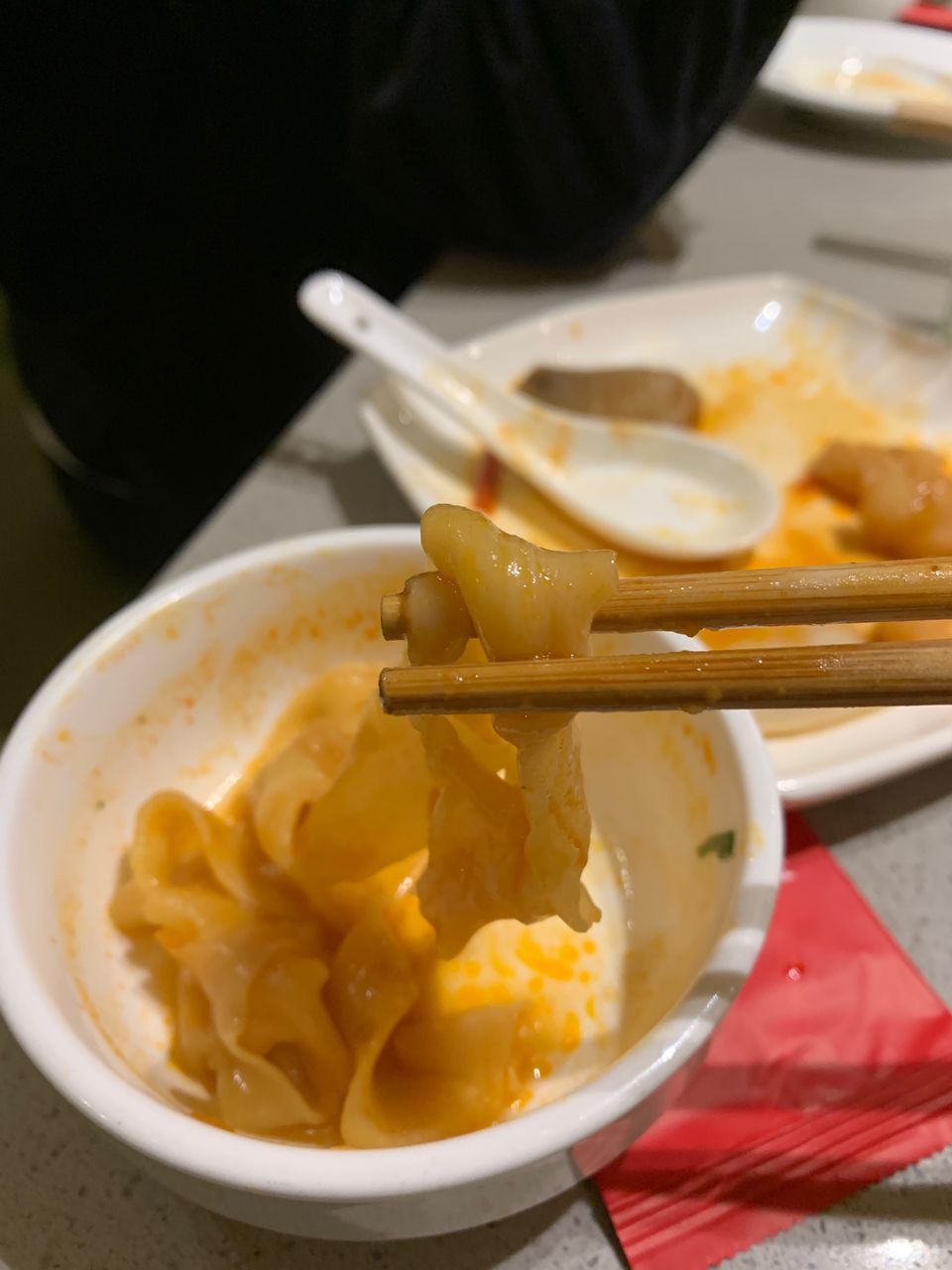 8. Rice Cake with Brown Sugar
After a hearty meal, it is always good to wrap up the meal with a dessert. Haidilao's rice cake with brown sugar is a must-try as it is crispy on the outside and chewy on the inside.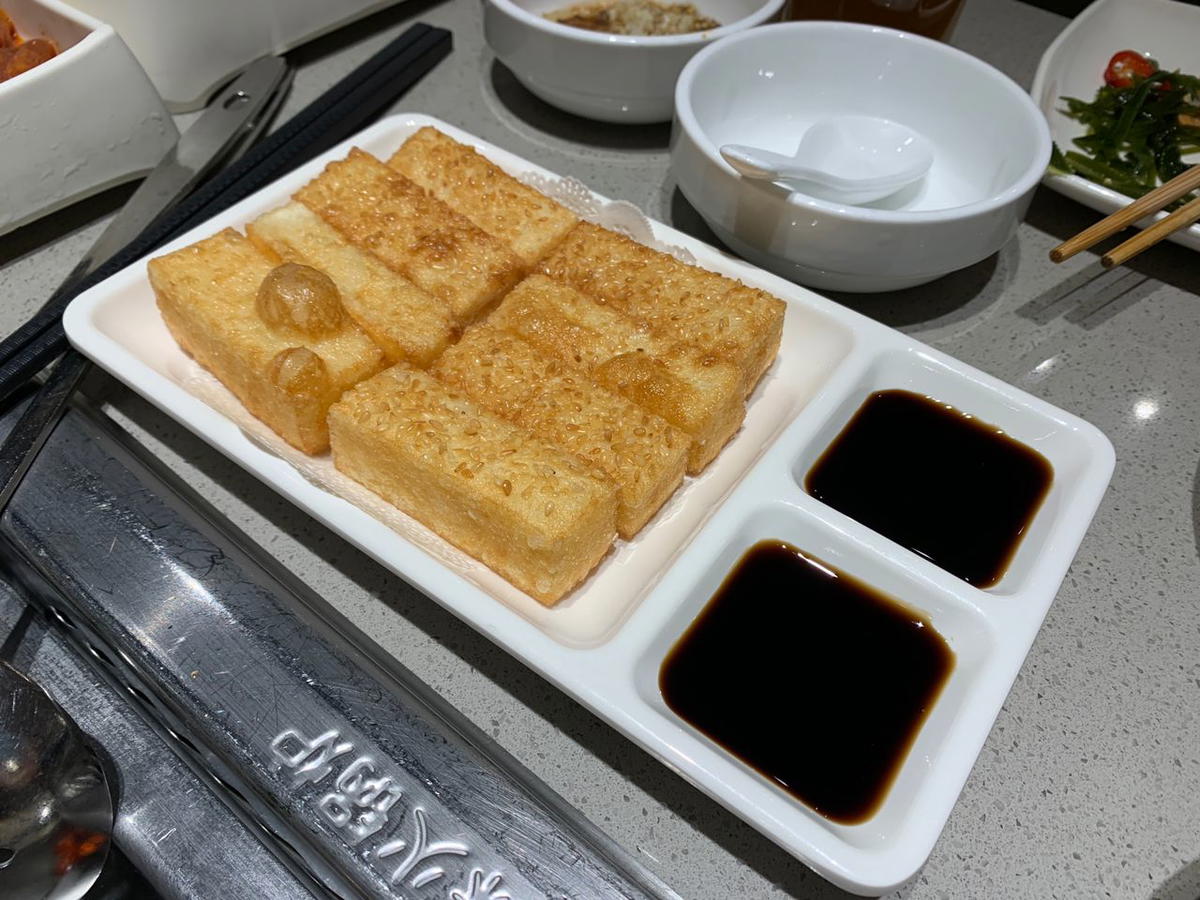 Made with glutinous rice, the rice cake comes with a mild and natural rice fragrance. The sesame coating helps elevate the rice cake with an extra aroma.
As alluring as it may be, be sure not to dip the rice cake with too much brown sugar because, after all, it is still sugar.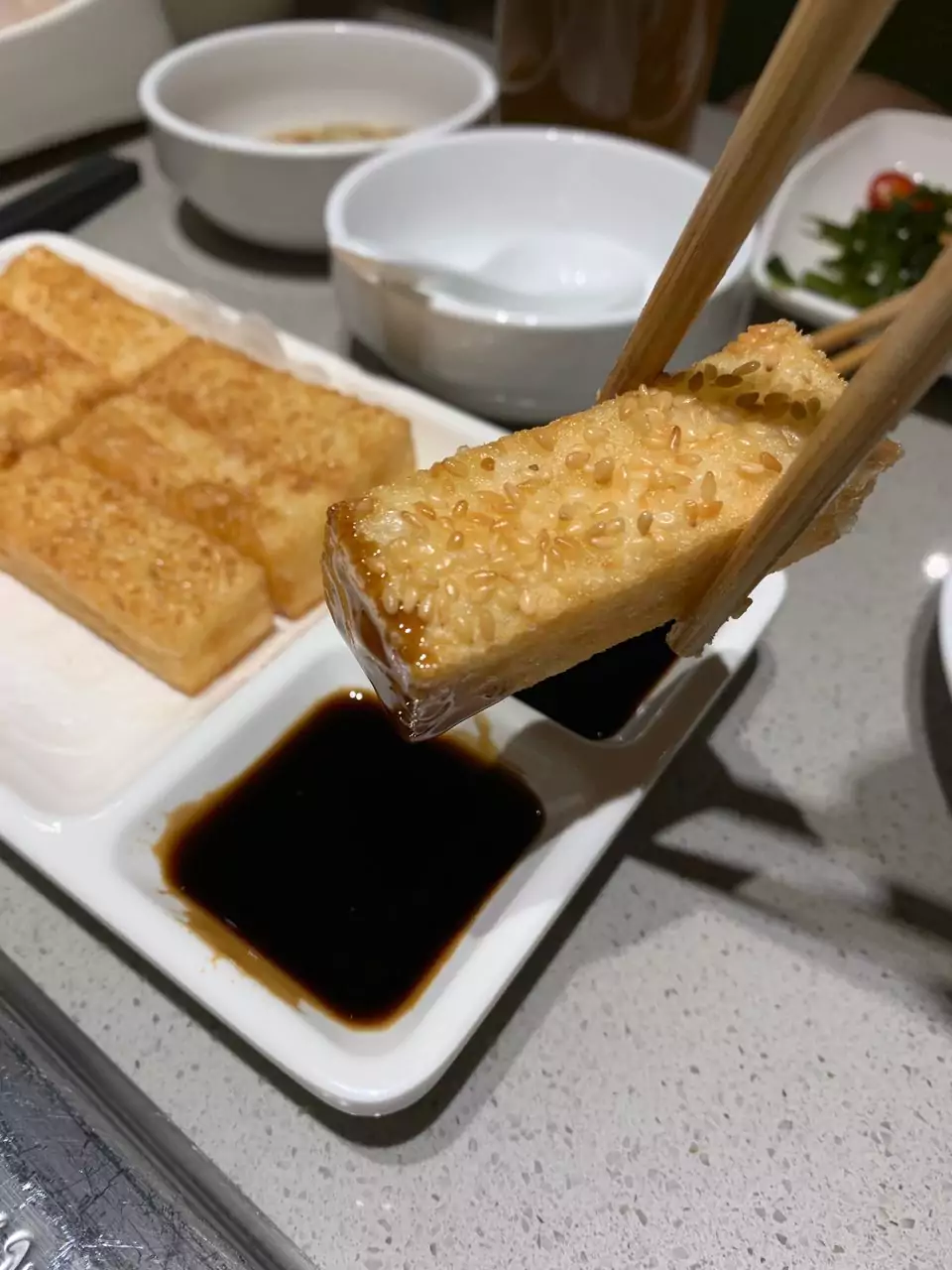 Want a dessert that requires less jaw work? Check out Haidilao's seasoning sauce package, which only costs RM5 and comes with fresh fruits and delicious Aiyu Jelly and Tofu Jelly. If your belly still has extra space, you can ask for ice cream or snacks from the staff too!
Overall verdict
All in all, Haidilao it is still worth a visit especially during special occasions like birthdays or anniversaries despite the slightly above-average prices, where you can inform the waiter/waitress serving your table in advance to prepare a small surprise.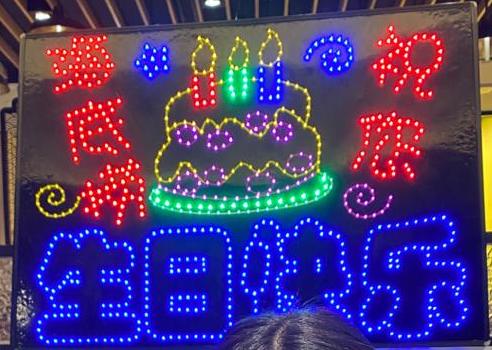 Other unique services offered at Haidilao also include the server taking a picture before printing it out and placing it inside a nice frame.
And if that still doesn't impress you, free Sichuan opera performances and manicures are also available at the restaurant as well!
As for the level of service, however, Haidilao Malaysia isn't as impeccable as its Chinese counterpart and still has plenty of room for improvement.
Read also: