Having taken care of their children until they've become mature and independent adults, most parents would often look forward to living a quiet life during their sunset years.
However, there are some who simply do not have this luxury and are forced to work despite their old age due to unfortunate circumstances.
75yo M'sian man forced to look for a job
According to a heartbreaking tweet written on Tuesday (May 23), a netizen recounted how he was approached by a 75-year-old man for a job to feed his wife and son, who are both disabled.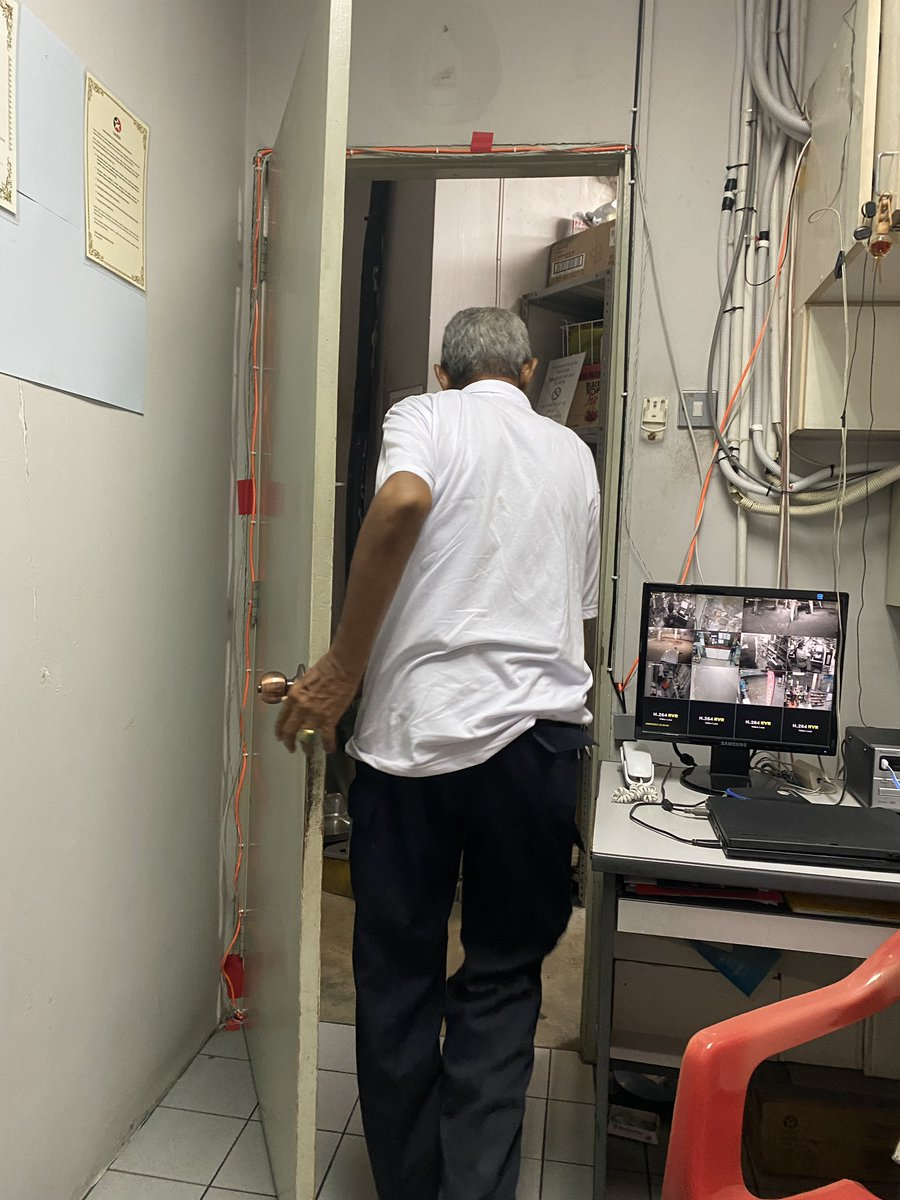 Saddened by his predicament, the netizen offered the old man a job as he believed everyone should be given an equal chance.
He also wrote that the old man had a total of 11 children from his first marriage, but none stepped up to give financial help to him.
A father can provide for 11 children, but 11 children cannot extend a helping hand to their father.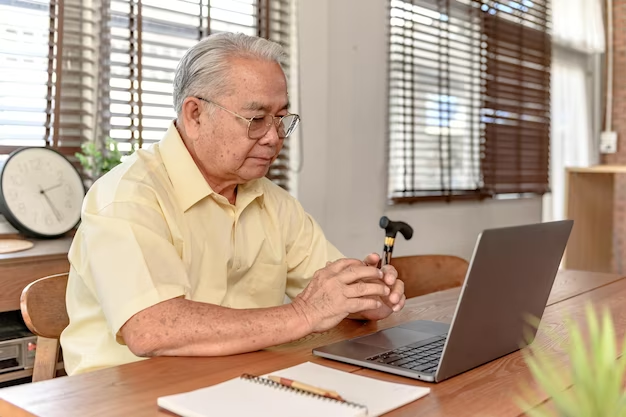 "Although I won't understand the reason for his children's actions, he still needs to stay strong as a father despite the difficulties," he wrote.
Read the tweet here:
Umur dah masuk 75 datang minta kerja.

Anak 11 orang dari isteri pertama, semua dah berkeluarga. Isteri kedua OKU, dapat anak juga OKU. Nak cari duit utk sara anak & bini yg OKU.

Anak dia yg 11 orang tu aku doakan anak-anak diorang balas balik la.

Kau rasa aku bagi kerja ke? pic.twitter.com/cbsUFO4HJ4

— Stoner Sepenuh Masa (@jenjibam) May 23, 2023
Netizens give mixed reactions
The tweet, which has since been viewed 1.1 million times at the time of writing, saw netizens giving varied responses over it.
One expressed sympathy towards the old man's situation and hoped that he would be able to mend his relationship with his children.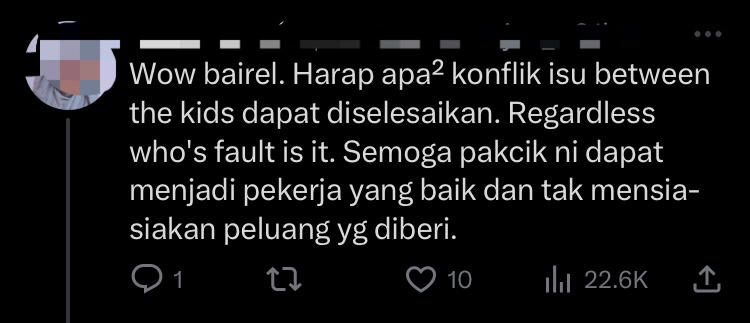 Another thanked the OP for extending help to the elderly man.

However, some expressed doubt over the story, saying that there could be other reasons for the old man's children not wanting to help him out.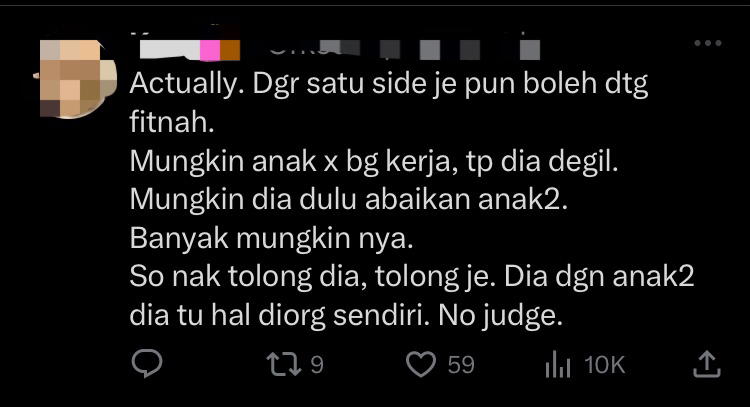 What do you think of this incident? Share your thoughts with us!
READ ALSO:
---
---
---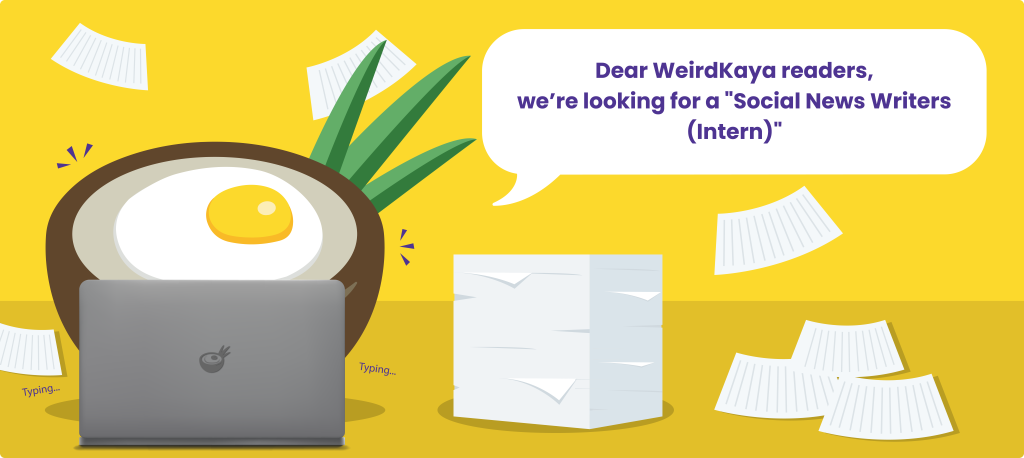 ---