PASIR MAS – A woman who was seven months pregnant was brutally murdered in broad daylight after suffering a gunshot wound to her left abdomen at Kampung Repek in Pasir Mas, Kelantan on Saturday (June 4), reported the New Straits Times.
Kelantan acting police chief Datuk Muhamad Zaki Harun said that a report was lodged by a member of the public at 4pm and a police team and quickly deployed to the scene.
He added that a 40-year-old suspect, who was known to the 26-year-old victim later identified as Farrah Emirah Mazla, was also arrested to assist in investigations.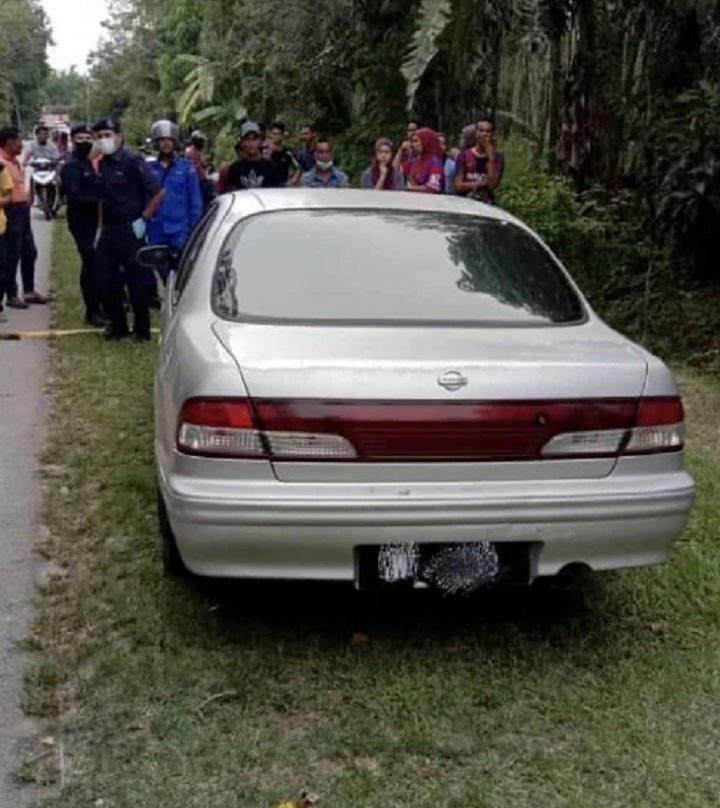 "The car which was registered under the victim's name, was found abandoned by the roadside since Friday evening.
"An interview with the victim's mother revealed that she was about seven months pregnant," he said.
The case is now being probed under Section 302 of the Penal Code for murder.
Leaves three children behind
Farrah's grandmother, Zawiyah Sulong, told Astro Awani that her granddaughter was a single mother to three children aged between 3 and 10, who came under her care after she divorced her husband in February last year.
She also recounted Farrah's elation when she found out that she was pregnant with a baby boy after visiting a doctor.
---

---
"The last time I saw her was on Friday night (June 3) before she went for a massage.
"However, I began to worry for her after she failed to return at 10.30pm. I also tried calling her several times but to no avail.
Until now I'm still shocked with what happened because I cared for Farrah Emirah since she was a baby. It's much more painful when I think about her young children and they don't know their mother has died.
Zawiyah added that she brought Farrah's children with her to locate their mother in several locations in Pasir Mas and Rantau Panjang on Saturday but were left empty-handed.
It wasn't until 4.30pm that afternoon that some villagers told her the devastating news of Farrah's death, who was found unconscious in a car in Kampung Teresek in Repek.
"When I reached the location, I was heartbroken to find her having breathed her last and drenched in blood.
"I hope the authorities will find out who did this to her," she said, adding that Farrah will be buried beside her mother in Chenerai, Chetok.
Read also:
Cover image via The Edge Markets & PDRM