A total of seven were nabbed by police after video showing them fighting by the roadside in Mentakab went viral.
New Straits Times reported that the suspects were aged between 19 and 35 and were arrested at various locations yesterday.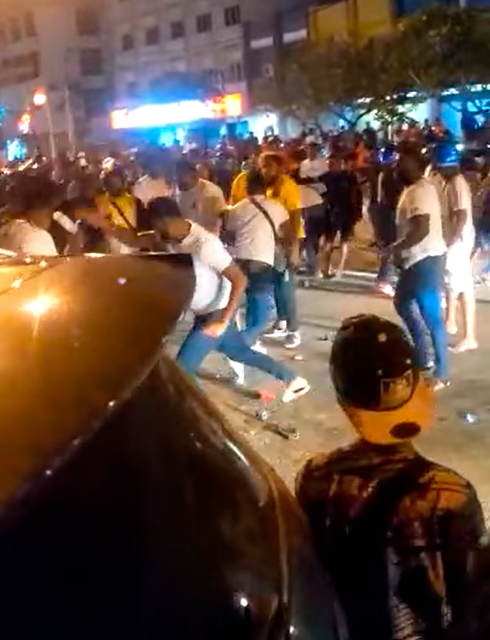 Tensions run high in Mentakab
In the 8-second video, a group of men were seen throwing fists and glass bottles at each other.
A man was also seen hurling his helmet towards the crowd.
However, the cause for the fight still remains unclear.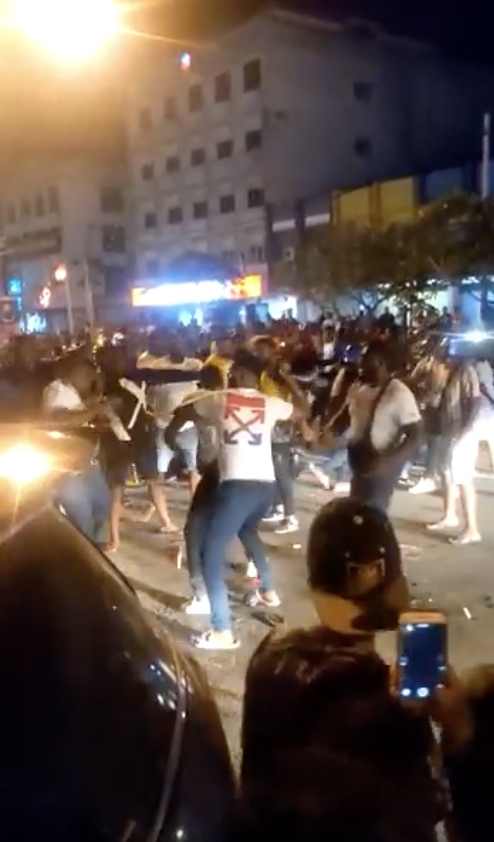 More suspects under police radar
Temerloh police chief, Assistant Commissioner Mohd Azhar Mohd Yusoff said the fight was believed to have occurred after midnight and that no report was lodged over the incident.
"Police initiated an investigation under Section 147 of the Penal Code for rioting and Section 160 for public disturbance.
"Seven men have been arrested while efforts to track the rest involved is underway," he said in a statement today.
He also encouraged witnesses with further information to contact investigating officer Assistant Superintendent Irmawathy Mohamad Yusof at 012-2822874 or the nearest police station.
Watch the full video here:
Read also:
---
It's unrelated to the article but here's our brand-new podcast – Talk Je Lah!
---
Editor: Sarah Yeoh