A TikTok video showing how a Malaysian girl was shocked to find a "double chicken sandwich" from 7-Eleven having only two paltry slices of ham inside has gone viral.
In the 9-second clip uploaded by @real.eycah on Monday (Sept 26), she showed how the 'scamwich' was packaged and marketed to unwitting customers.
Ham folded into half to make it look 'full'
At the start of the clip, Eycah displays the sandwich to the camera, which clearly shows the chicken slices fully visible from the front of its transparent packaging.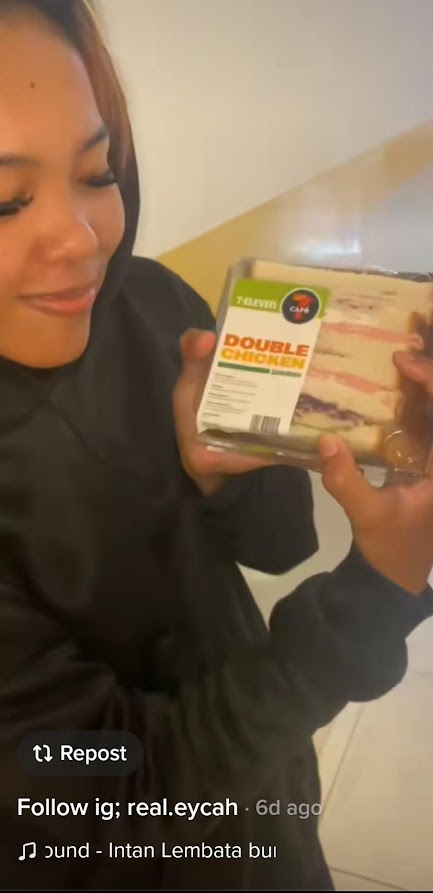 When she opened it up, however, it revealed that the chicken slices were only a few centimetres long and placed specifically in front of the sandwich.
It was also folded into half to create the impression that it had plenty of filling.
Not only that, the bread had hardly any sauce in it and contained two whittled pieces of lettuce.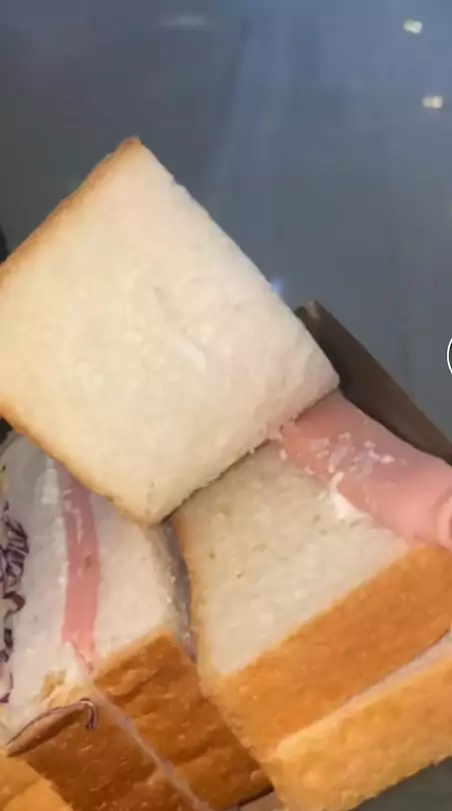 Watch the video here:
High price for 'scamwich'
Eycah told SAYS that she had purchased the sandwich for around RM7 at a 7-Eleven outlet at Terminal Bersepadu Selatan, Kuala Lumpur, on September 24.
She added that she felt betrayed by its deceitful marketing.
I didn't think a double chicken sandwich from 7-Eleven would be like that because when I bought it at other outlets, it was not like this. And I trusted 7-Eleven.
Eycah said she bought the sandwich as she was tired and hungry from a bus trip back from Pulau Perhentian.
"There were many other outlets that sold sandwiches, but I saw 7-Eleven. And we know the reviews of 7-Elevens are good. So I just took the sandwich without checking."
Netizens call out 7-Eleven
The clip has since garnered 2.1 million views at the time of writing, which saw netizens bashing 7-Eleven for false advertising and lack of quality control.


When contacted by SAYS, 7-Eleven said in a statement that it would bear full responsibility for the incident.
We apologise for this issue and [will] take full responsibility. There was an oversight by our commissary partner and we have resolved it immediately. We put our customers' satisfaction as our priority.
READ ALSO:
---
It's unrelated to the article but here's our brand-new podcast – Talk Je Lah!
---
Cover image via TikTok/ @real.eycah