A 69-year-old woman has died after the car driven by her husband collided into her at Kampung Bukit Tukang Jusoh, Kota Kuala Muda yesterday (Sept 3), reported Kosmo!
The victim, Saadiah Saad, died on the spot due to internal injuries while her 76-year-old husband was unhurt.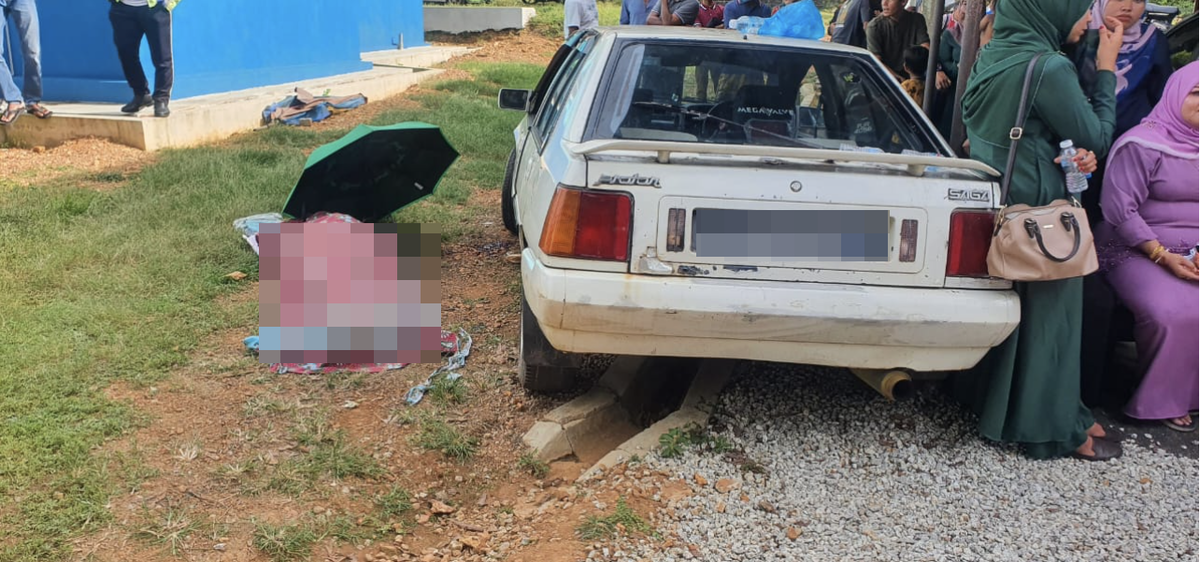 Eyewitness describes incident
Neighbour and eyewitness Che Puteh Ismail told the Malay daily that the couple had just returned from a wedding ceremony.
He added that their car was parked in front of his house.
"I was chatting with the victim as her husband was getting into the car to start the engine.
"She then bid farewell to me and asked for forgiveness for past wrongs," he said.
However, as soon as Che Puteh entered the house, he was startled by a loud bang and the roar of the engine.
"When I got out, I saw the victim lying underneath the car while her husband was in a state of shock.
"My son, Zaini Hashim, who happened to be inside the house, quickly got out and turned off the car's engine," he said, adding that his son and a few others helped to lift the car and extract the victim's body.
Police: Investigations underway
Kuala Muda District Police Chief, Assistant Commissioner Zaidy Che Hassan, confirmed the incident when contacted by Kosmo!.
He added that police received a report about the incident at 3.47 pm.
"The accident occurred when the driver, who is also the victim's husband, started the car's engine while in gear mode, causing the car to slide forward and hit the victim, who happened to be standing in front of the car," he said.
The victim's body was taken to the Sultan Abdul Halim Hospital for a post-mortem and the case will be investigated under Section 41(1) of the Road Transport Act 1987.
Read also:
---

---
Cover image via Kosmo!