We all know how much of a hassle it is to pay traffic fines and the hefty amount that comes with it, causing some to drag their feet over the matter.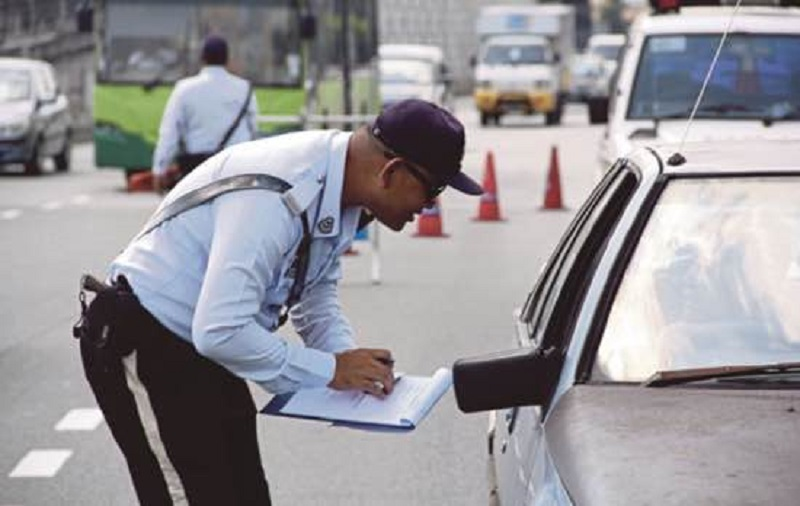 There is however, some good news for those residing in KL. Why? This is because the KL police have announced that there will be a 50% discount on traffic summonses starting tomorrow (Jan 10) until Thursday! (Jan 12)
50% discount on traffic fines
In a Facebook post by the Kuala Lumpur Traffic Investigation and Enforcement Department (JSPT) on Friday (Jan 6), it announced that the discount is applicable for those who make payment at the Jalan Tun H S Lee Traffic Station.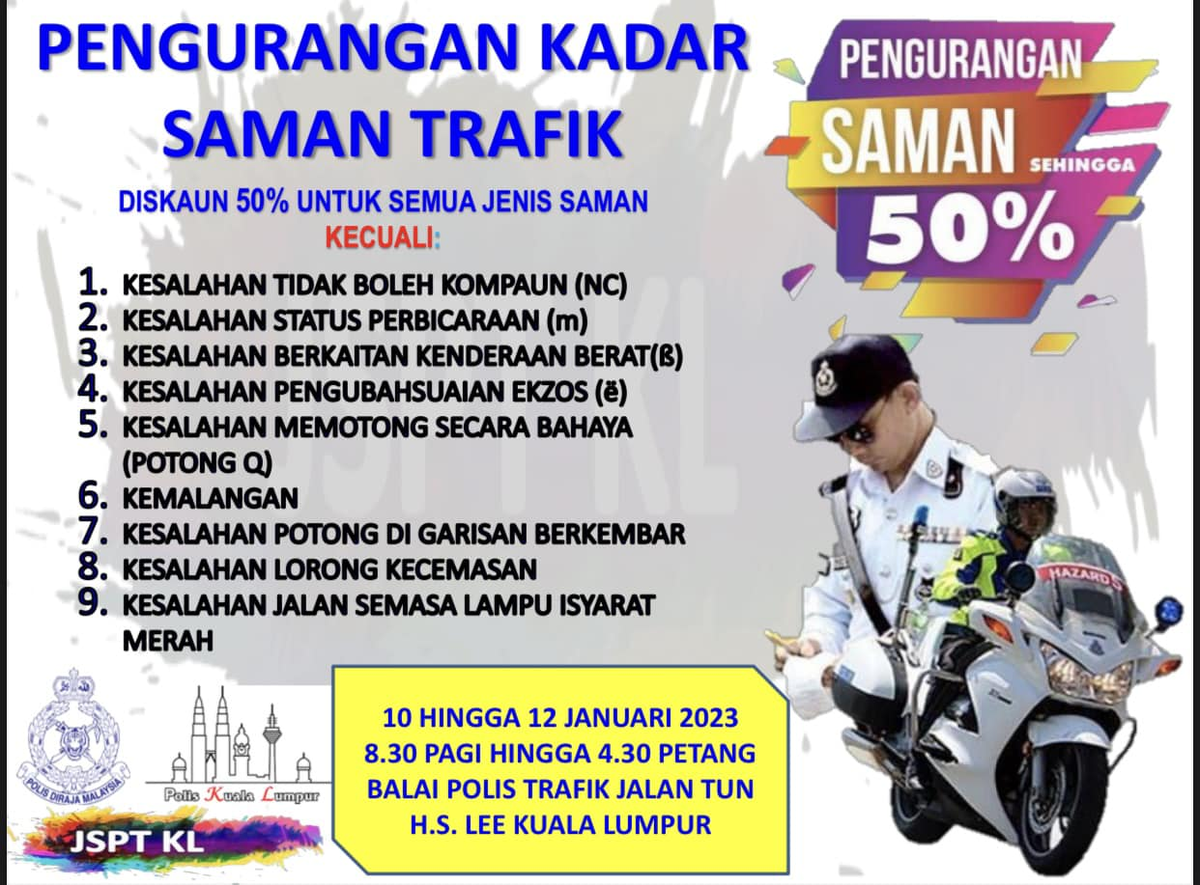 However, it is not extended to the following traffic offences:
Non-compoundable (NC)
Trial status
Heavy vehicle related
Exhaust modification
Queue-cutting
Accidents
Double lane cutting
Emergency lane summons
Red traffic light summons
Payment can be made either via cash or credit/debit cards. Nevertheless, the public is urged to use cash in order to avoid payment issues at credit/debit terminals.
JSPT KL also added that the discount is only for summons issued by the police and does not involve any other agency.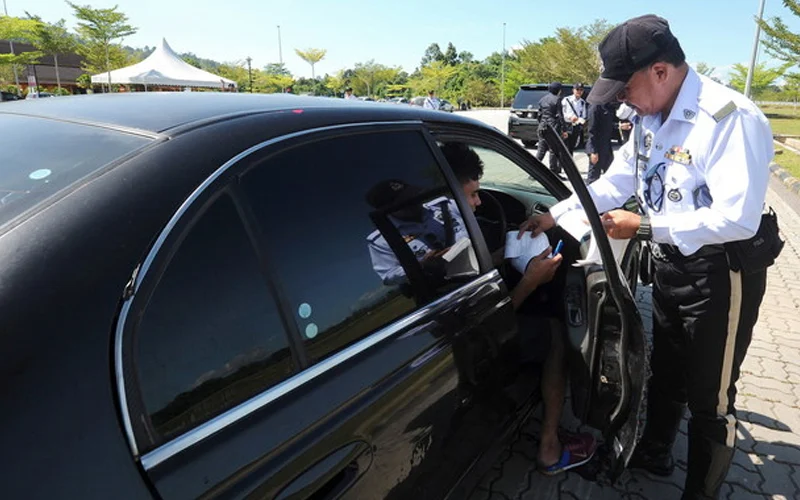 Yet to pay off your fines? Now's the best time to do so!
READ ALSO: