KUALA LUMPUR – Five years since the infamous tweet by netizen @MuzamilIdris on November 9, 2016, the broken escalator at the Sri Rampai LRT station has yet to be fixed to this day.
Read about our coverage here:
'Escalator's still broken!'
According to TikTok video posted by Parti MUDA Wilayah Persekutuan chairman Taufiq Zarak yesterday, he said that the escalator was due to be fixed by April of this year.
"The Kuala Lumpur City Hall (DBKL) previously promised that they will take a look and promised to get it fixed by March 2022.
I went to the Sri Rampai LRT station in the morning and saw (a notice) saying that it will be completed in April. But we're already in June and it's still not repaired yet!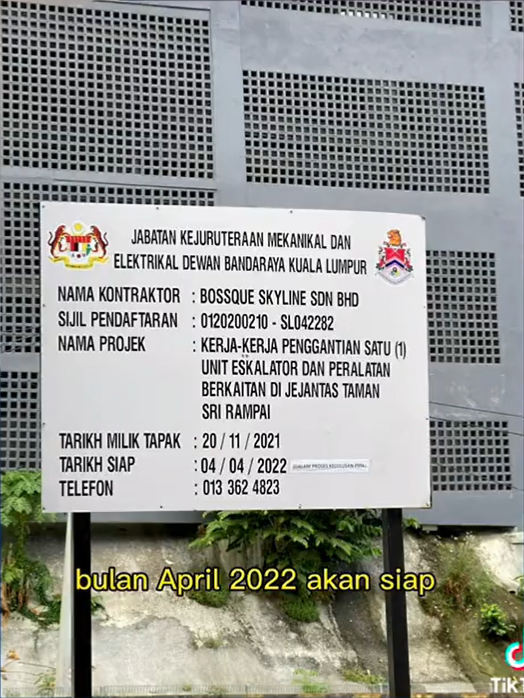 "It has been overdue for two months and I'm worried for the elderly and pregnant women who have to climb up the stairs.
"The bridge has high foot traffic especially for those going to and returning from work. I even called the number shown on the notice and no one picked up! How long more must we wait?" he said.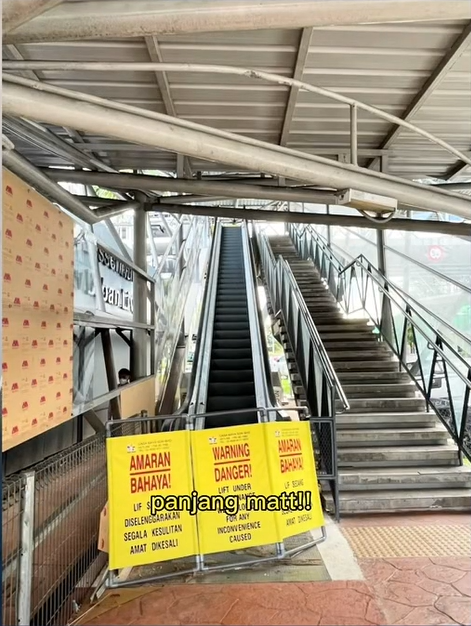 Watch the video here:
A case of cronyism?
Netizens, while understandably upset by the affair, did some digging of their own and discovered a shocking fact about the contractor responsible for the repair works.
A simple Google search by Twitter user @ishraf_hakim found that the contractor Bossque Skyline Sdn Bhd, was actually registered as a clothing company under the Companies Commission of Malaysia (SSM) and technically had no business in fixing escalators.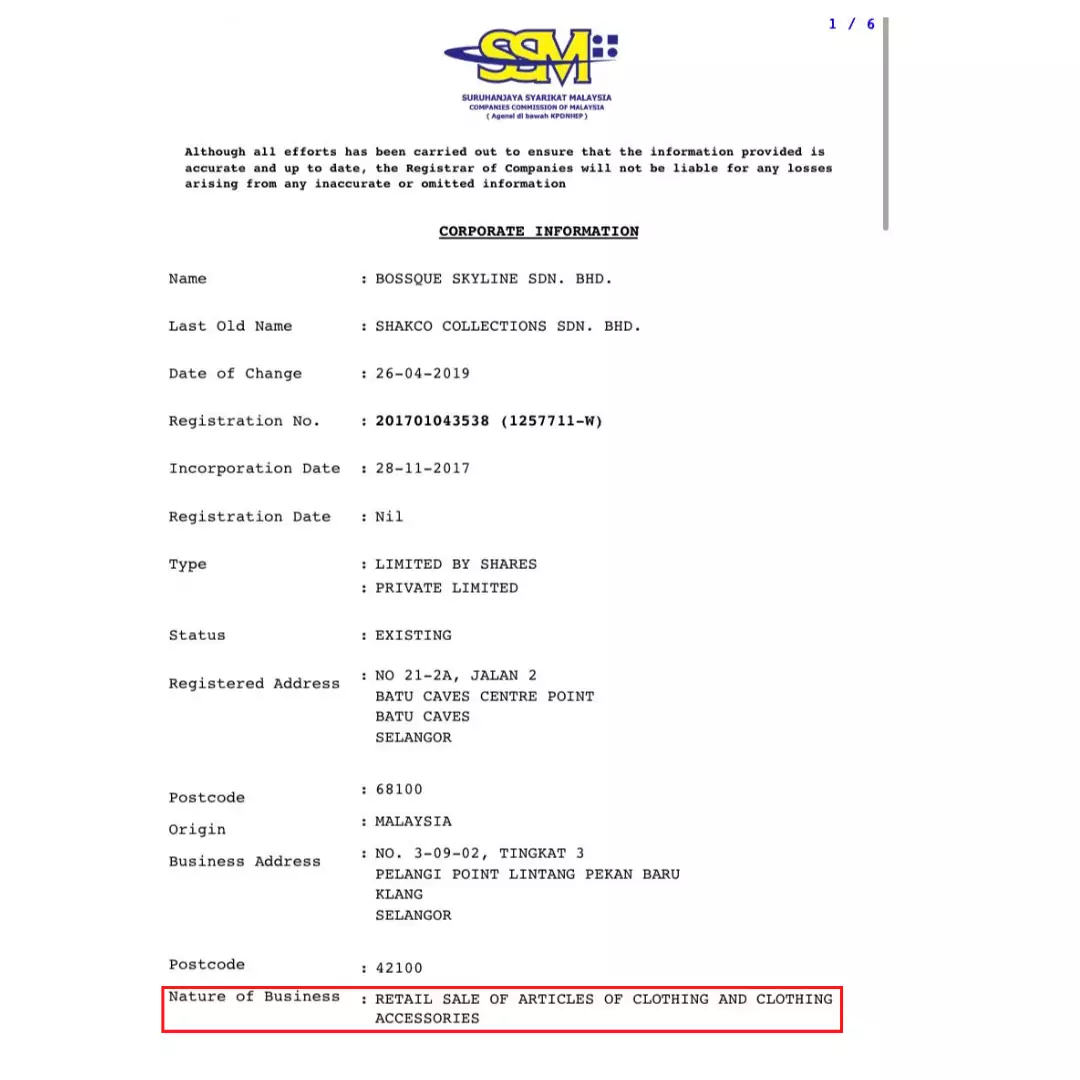 This led many to believe that it was a case of cronyism and corruption which enriched the pockets of Bossque Skyline Sdn Bhd and demanded an answer from DBKL.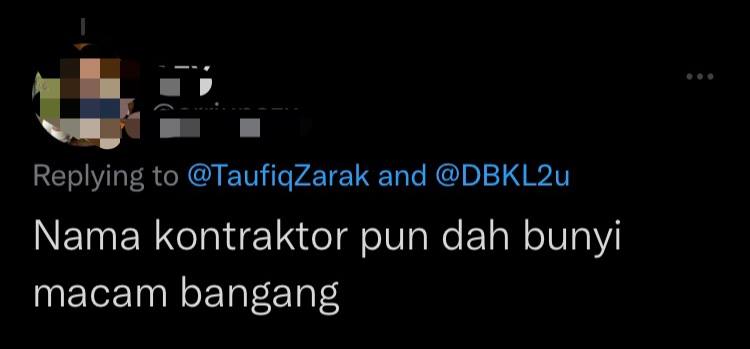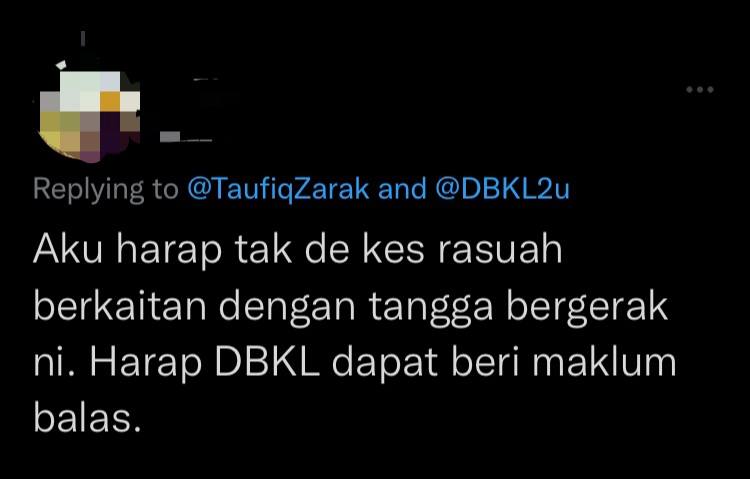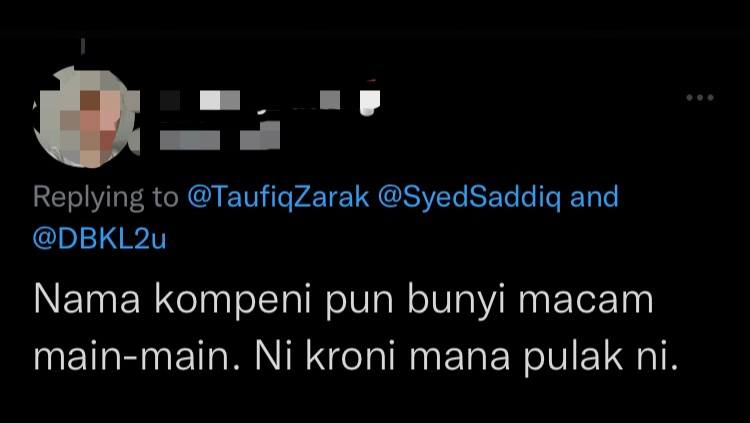 DBKL has yet to issue a formal statement at the time of writing.
---
---
Cover image via Twitter/MuzamilIdris