Over at a vet clinic in Manjung, Perak, a golden retriever decided to spice things up by turning a regular vet visit into a hilarious slipper heist.
This comedic episode was all caught on camera and shared on TikTok by @wondervetanimalclinic, quickly becoming a hit with netizens.
Golden retriever's hilarious hold at Perak clinic
In the video, the scene is absolutely golden (pun intended!). Our four-legged friend firmly latches onto a slipper and refuses to let go, no matter what.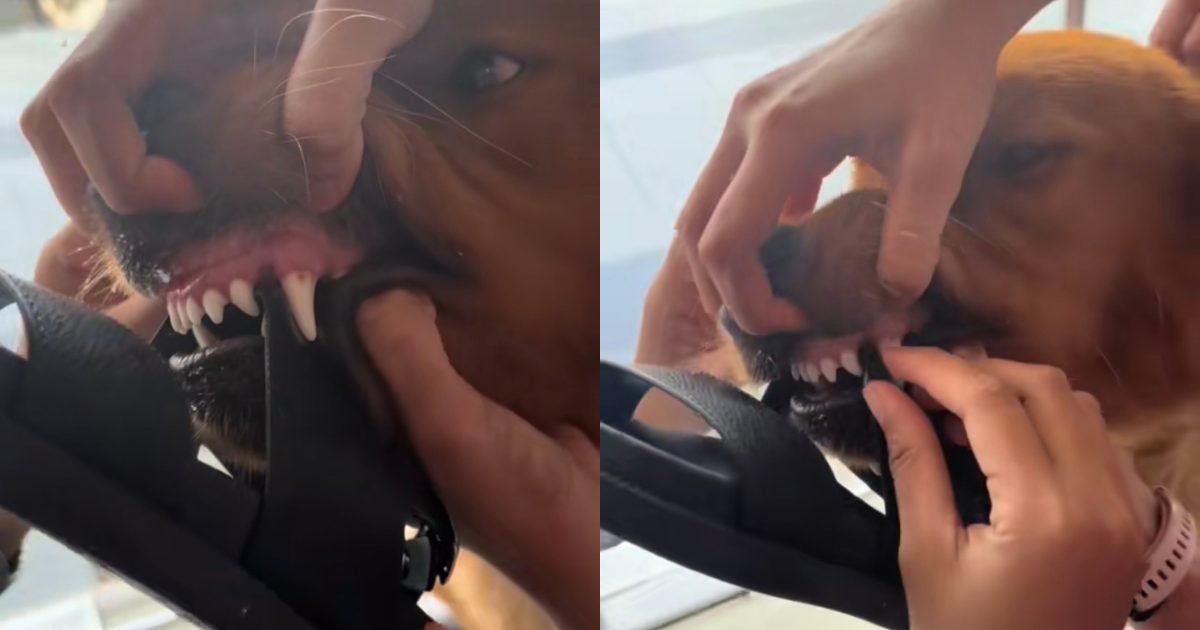 The clinic staff, including a vet, put up a good fight trying to rescue the slipper, but let's just say, the retriever had other plans.
The clip ends with the dog still triumphantly holding onto it.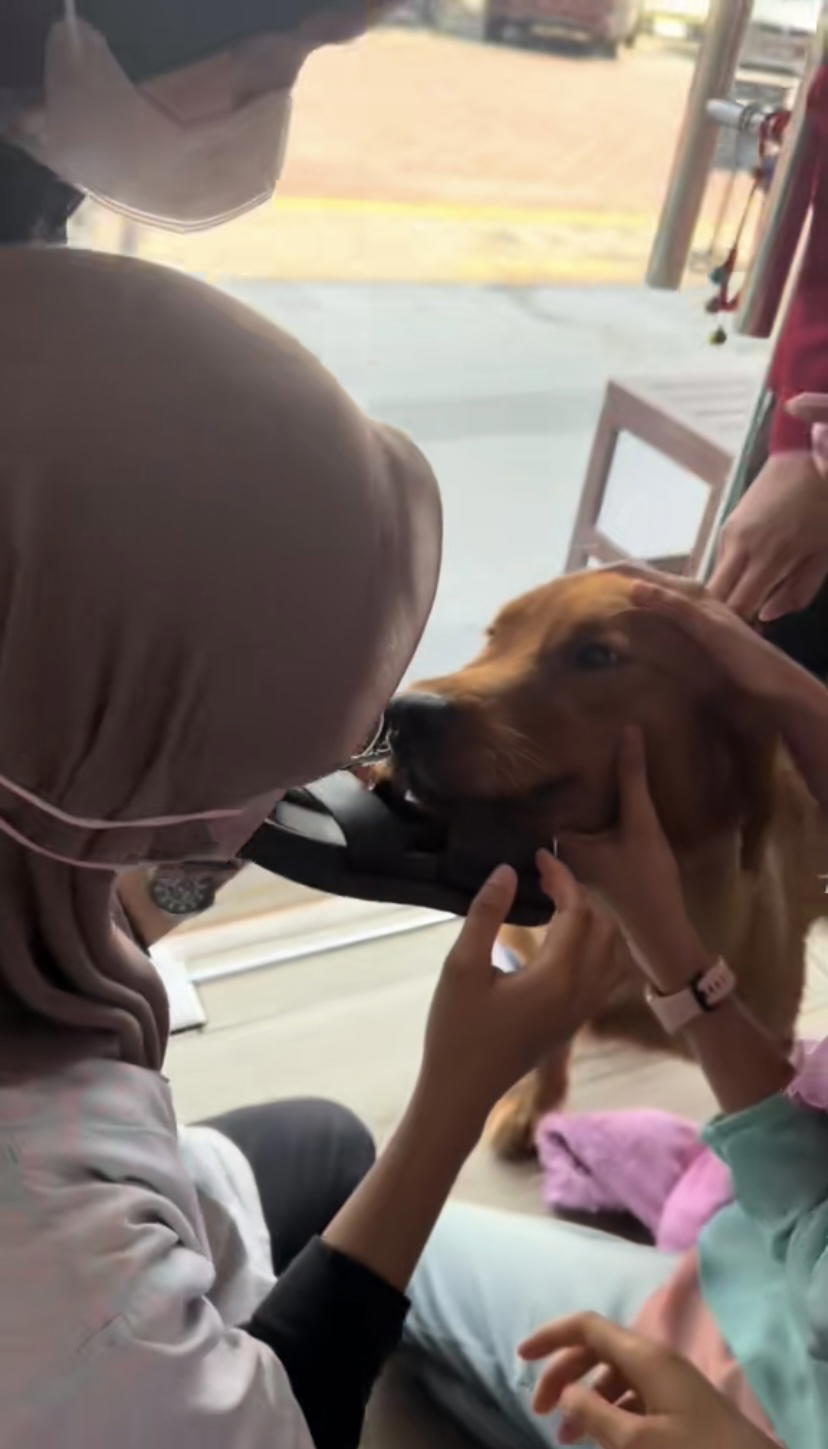 Speaking to WeirdKaya, the clinic crew shared some pro tips for pet owners.
For keeping things calm during vet visits, they suggest a carrier for cats and a good old leash for our canine pals, especially the more mischievous ones like our slipper-loving star here.
"For cats, always use a carrier, and for dogs, use a leash to control their behavior."
Netizens react: Amused by the slipper-loving dog
Also, this furry slipper saga has got everyone in Malaysia chuckling.
Comments are pouring in about how this is just so typical of Golden Retrievers, famous for their love of chewing on anything from shoes to, well, slippers.

One amused fan pointed out how the dog was clearly enjoying the spotlight, tail wagging and all.

Another summed it up perfectly: "It really doesn't want to let it (the slipper) go."

This funny little incident at the vet clinic not only gave everyone a good laugh but also highlighted the playful, sometimes cheeky nature of our furry friends.
You can watch the full clip here:
---
---
---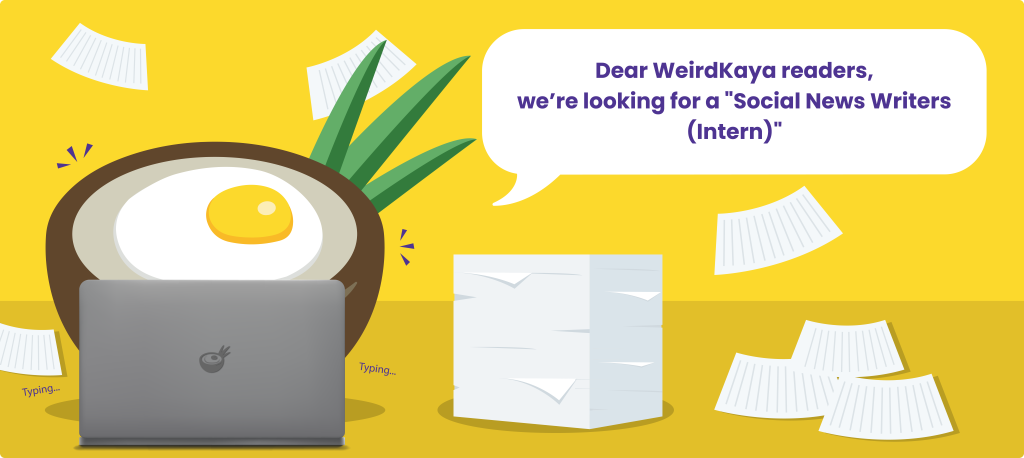 ---