Chinese cuisine is renowned for its rich flavours, diverse ingredients, and intricate cooking techniques. One prominent dining experience that showcases its grandeur and culinary expertise is the traditional Chinese banquet dinner.
Chinese banquet dinners are a testament to the richness and grandeur of Chinese culinary traditions. By understanding the cultural intricacies and embracing the spirit of celebration, one can fully appreciate the beauty and enjoyment that Chinese banquet dinners bring.
Steeped in history and cultural significance, banquets are more than just meals; they are celebrations of unity, prosperity, and community. This article will delve into five fun facts about Chinese banquet dinners that highlight their unique charm.
1. Symbolism and significance
Chinese banquet dinners are deeply rooted in symbolism and carry great cultural significance. Every aspect, from the selection of dishes to their presentation and serving order, is meticulously planned to represent good fortune, harmony, and respect.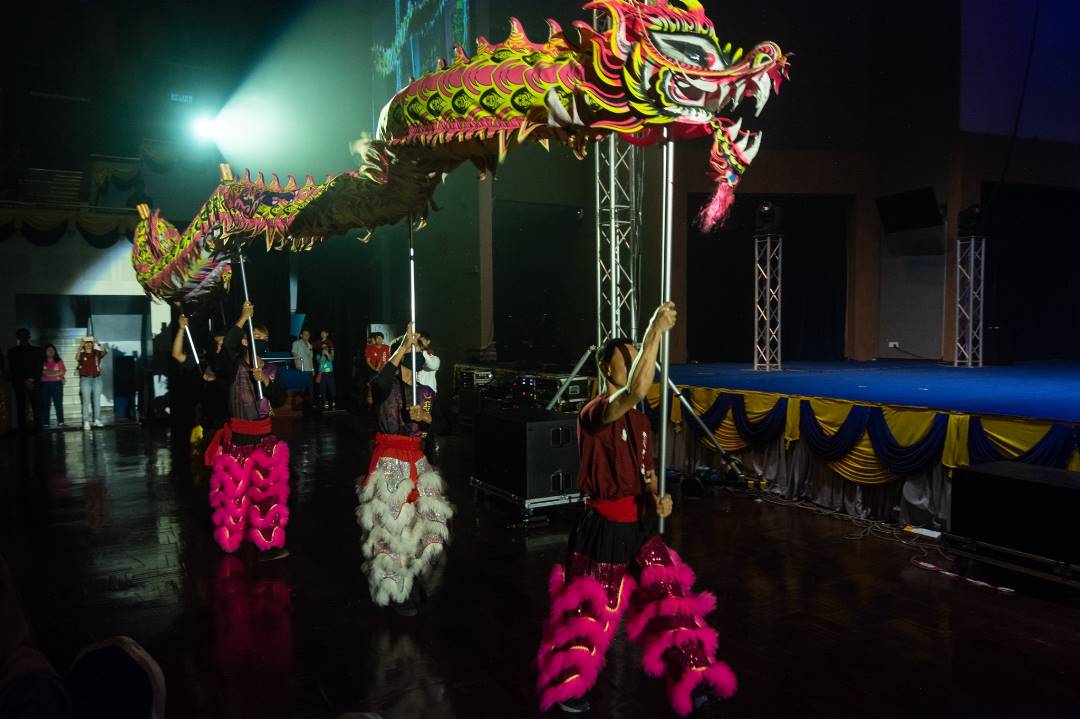 Symbolic ingredients such as whole fish, which signifies abundance and unity, and longevity noodles, which symbolize a long and prosperous life, are commonly featured in these banquets. The careful attention to symbolism elevates the dining experience and adds an extra layer of meaning to the feast.
2. Lavishness and extravagance
Chinese banquet dinners are known for their lavishness and extravagant display of food. These feasts often consist of multiple courses, from appetizers and soups to main dishes and desserts.
Elaborate presentations, such as whole roasted Peking duck carved tableside or whole steamed fish adorned with vibrant vegetables and sauces, create a feast for the eyes. The sheer abundance of food, combined with the artful presentation, creates a sense of opulence and indulgence characteristic of Chinese banquet dinners.
3. Sharing and togetherness
The spirit of sharing and togetherness is the heart of a Chinese banquet dinner. Unlike individual plate servings where everyone has their own portion, these banquets are served family-style, with dishes at the centre of a rotating table.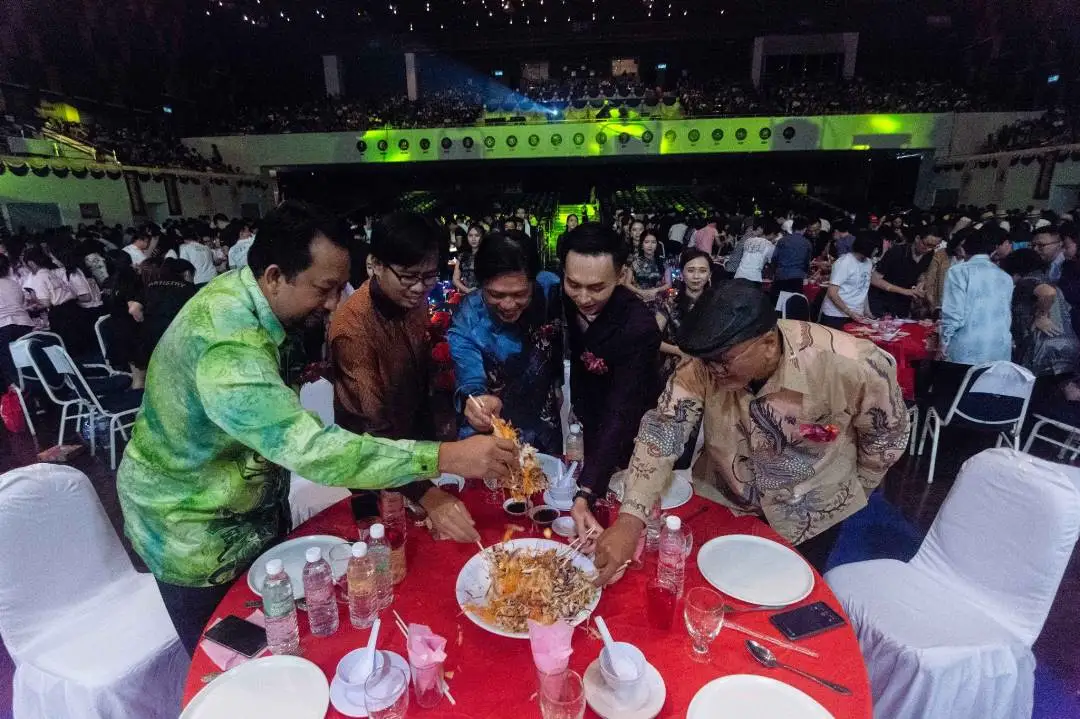 This communal dining style encourages interaction, conversation, and the joy of sharing flavours and experiences with loved ones. It fosters a sense of unity and strengthens familial and social bonds, making the Chinese banquet dinner a true celebration of togetherness.
4. Importance of banquet toasts
Toasts are an integral part of Chinese banquet dinners and are often accompanied by the popular Chinese liquor baijiu (白酒). The tradition of toasting stems from the emphasis on respect, gratitude, and honour in Chinese culture.
The host or guest of honour typically initiates the toasts, expressing appreciation and well wishes to the attendees. It is customary to stand while toasting, and it is considered polite to reciprocate the gesture by raising your glass and offering a toast in return. This lively exchange of toasts adds a festive atmosphere and further strengthens the sense of camaraderie.
5. Banquets for special occasions
Chinese banquet dinners are commonly associated with special occasions and significant life events. These grand feasts are often organized to celebrate weddings, birthdays, Chinese New Year, and other auspicious moments.
The significance of these banquets extends beyond mere dining; they mark essential milestones and honour traditions passed down through generations. Each occasion brings its own unique customs and rituals, making Chinese banquet dinners an integral part of the cultural fabric.
A Dinner of Inheritance
Looking to join one for yourself? USTS 2023 is right here to welcome you!
《栩橼》serves as the theme for Unity Spirit Towards Spring 2023 (USTS 2023). It is the 18th consecutive charity premium banquet event, where '栩橼' with the homophone '续缘' means "continuation of previous connections".
This signifies the hope that the new generation will carry on the expectations and connections of their seniors, creating a continuous bond that spans across generations.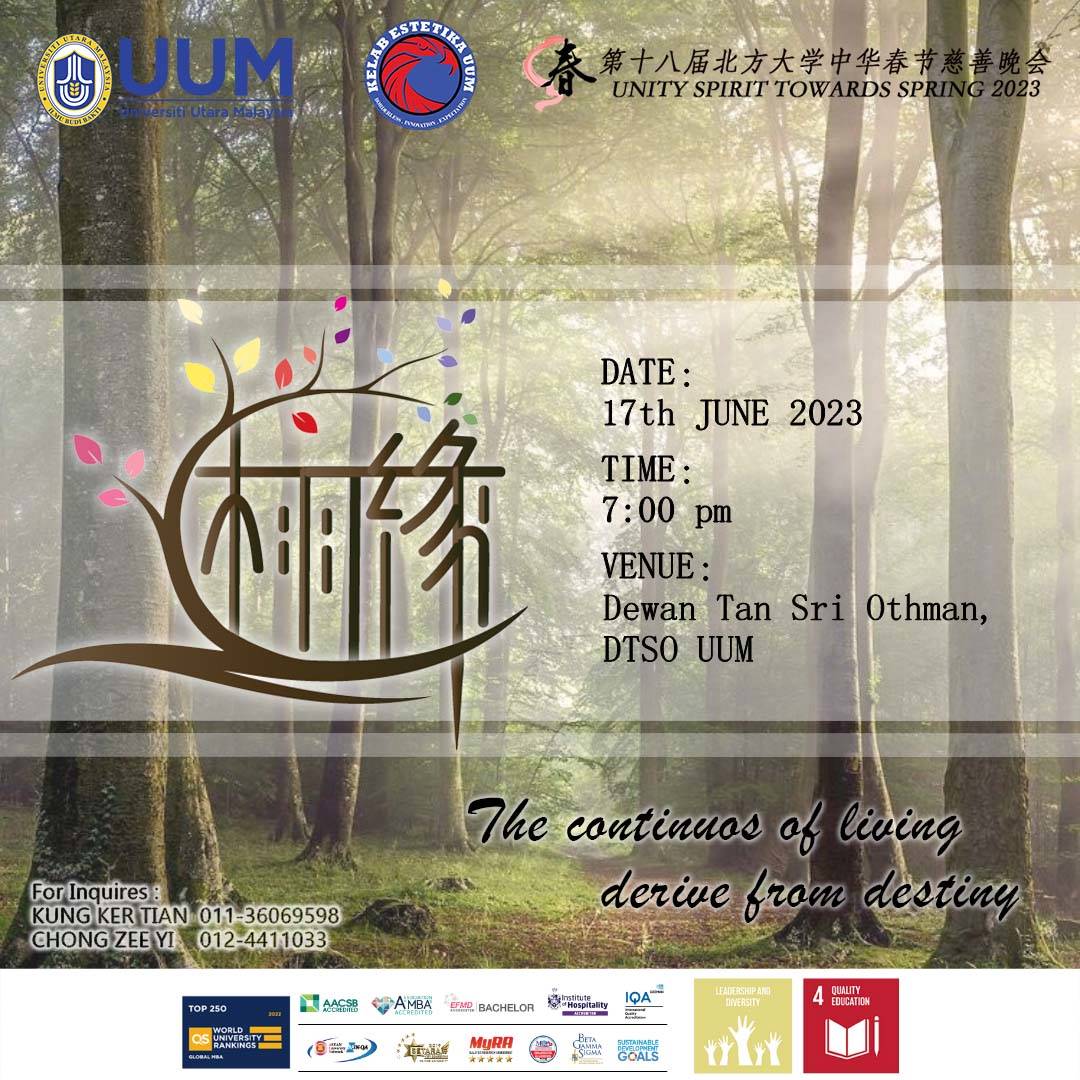 It also represents USTS 2023's commitment in upholding the spirit of the tradition and shine a light on modern society. USTS 2023 Charity Premium Banquet also upholds the Chinese tradition of "banquets" and strives to integrate this tradition into the modern context, promoting and showcasing Chinese culture.
While banquet dinners are an integral part of Chinese culture, however, having one at university is undeniably a unique traditional culture for UUM students! There will be not only a wide variety of exquisite dishes but also a range of captivating performances, including dramas, singing, dances, and traditional Chinese cultural performance.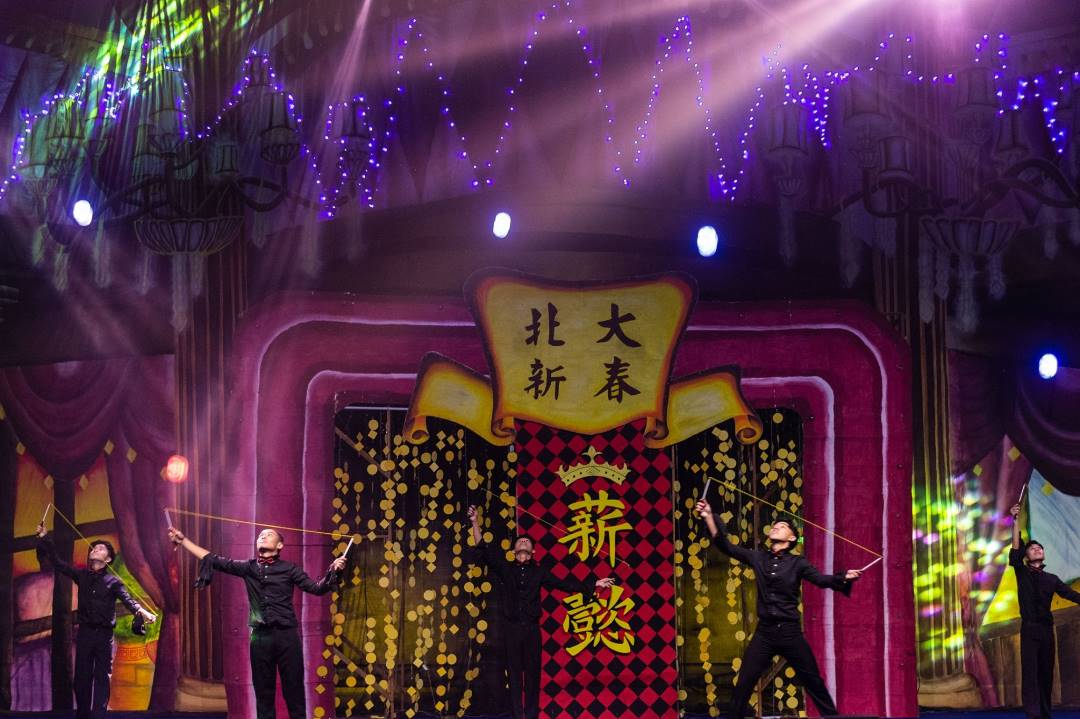 During the event night, a special segment during the event night will feature a traditional Chinese New Year custom, "Lao Sheng" (Prosperity Toss). USTS will provide complimentary "Lao Sheng" to all students who purchase banquet table tickets. USTS is also offering audience seat tickets where students can invite their friends and experience this lively cultural feast together!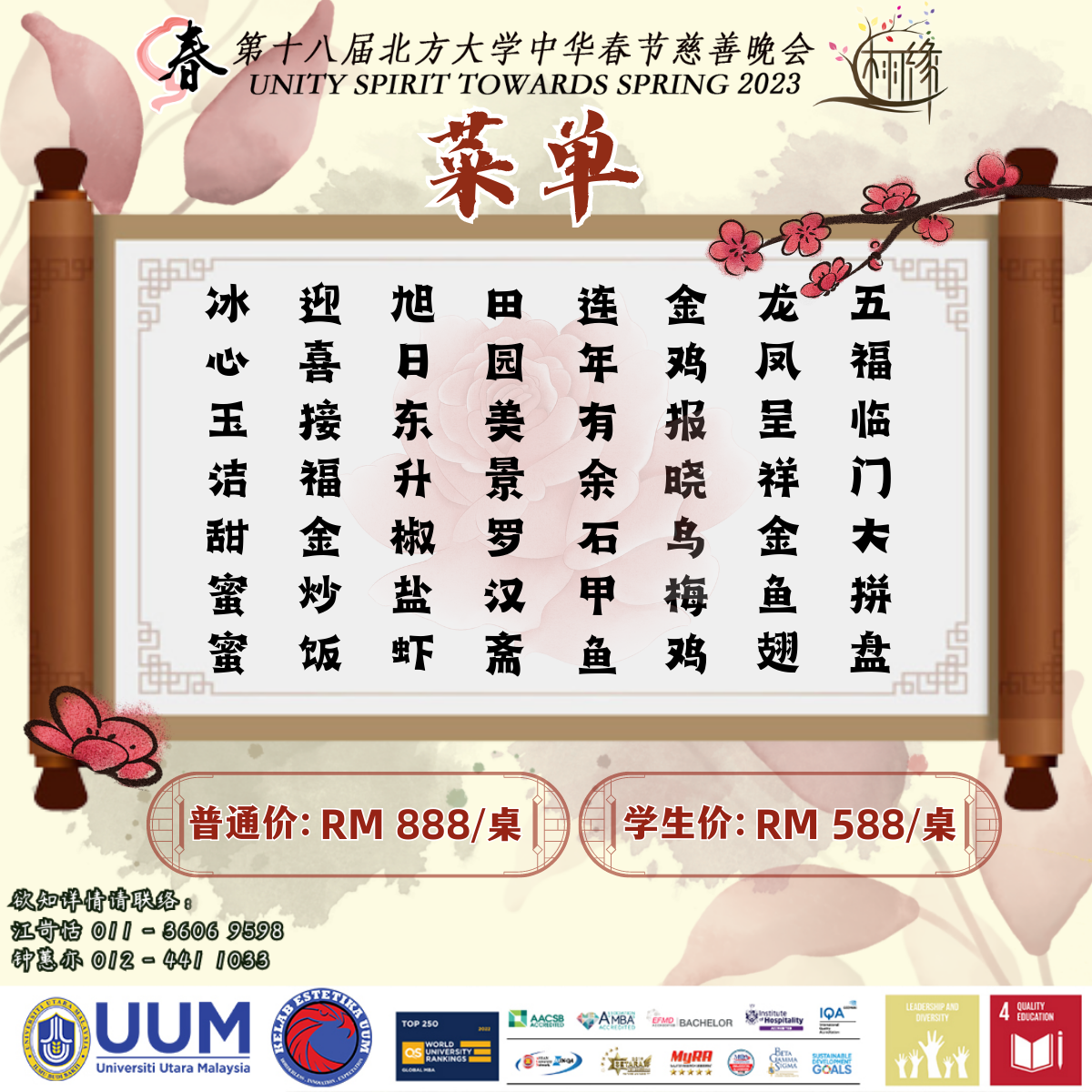 Furthermore, there will be a lucky draw session during the event night and every participant stands a chance to win the mystery gifts!
Banquet table tickets and audience seat tickets are now on sale! Hurry and get your tickets to join us for an unforgettable cultural celebration!
The RM588 for a table of 10 or RM60 per person are available here. Audience seat tickets for performances are also available at RM16 per person.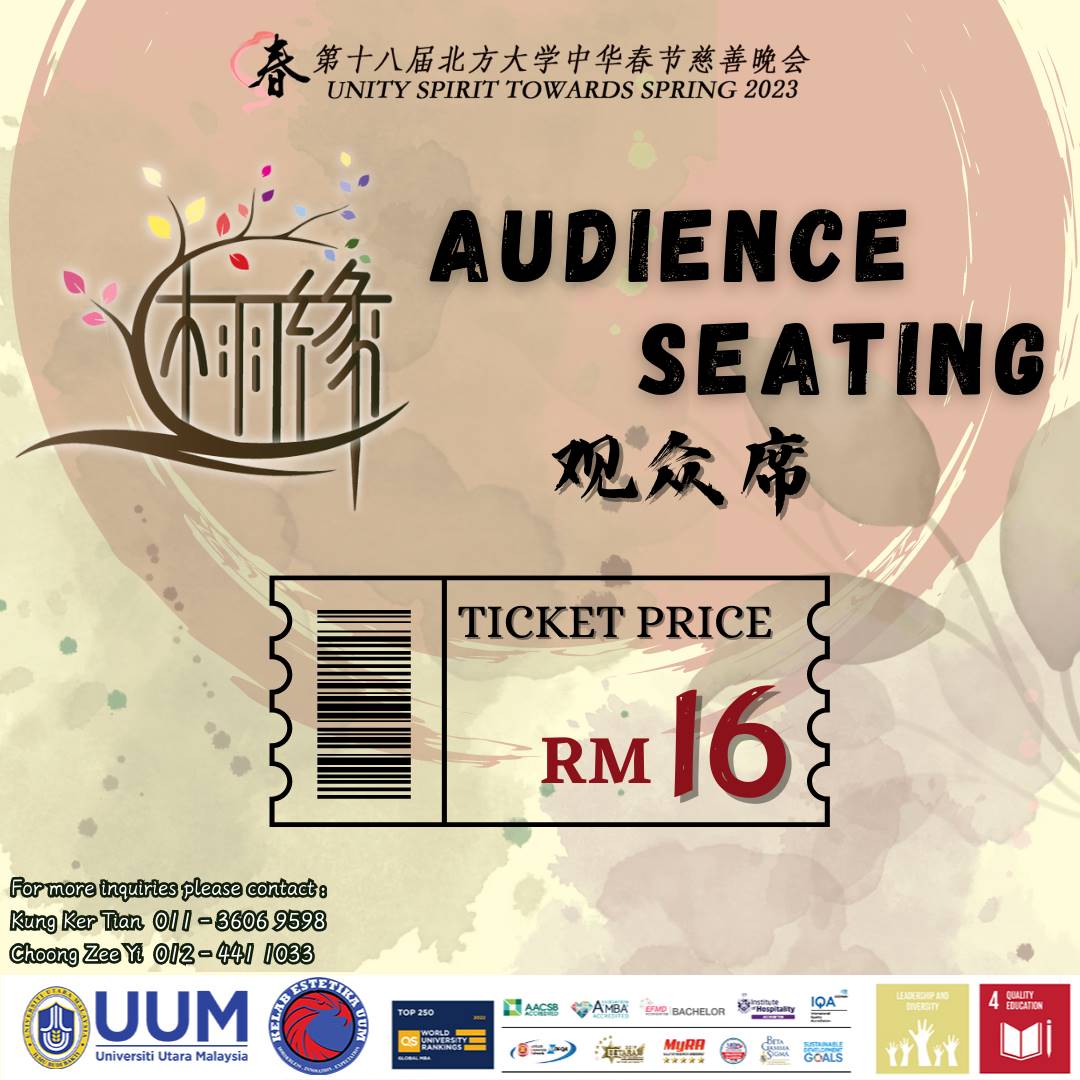 For further information, please follow Unity Spirit Towards Spring's official Facebook and Instagram.
Read more:
---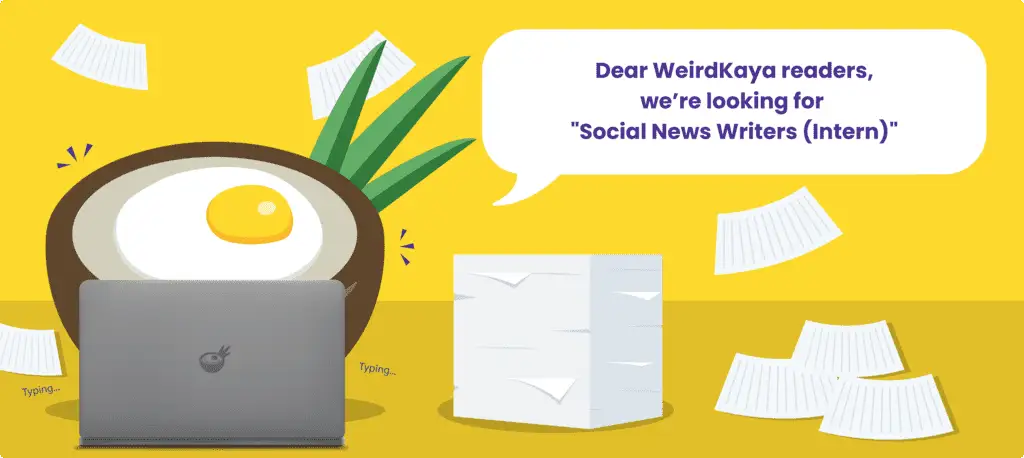 ---