Students from different fields of studies have their respective must-join events, such as mock trials for law students, art exhibitions for arts and design students, and hackathons for computer science students.
For those who are pursuing courses such as students finance, accounting or economics, case competitions or business case challenge are one of the most significant events for them to take part in.
Here are 5 reasons why:
1. Trains practical skills
Case competitions usually require participants to analyse a business case like a company, industry phenomenon, or upcoming trends.
Case studies like this often demand data analytics and critical thinking skills from contestants. Due to its competitive nature, contestants must exhibit a high level of these skills to stand out.
After analysing the information given to them and transforming it into appealing presentation slides/models, soft skills like presenting the facts in a coherent and effective manner are then required of the team to work together in doing so.
2. Expands industry knowledge
Nowadays, students rarely have the patience and time to take a careful look at the events happening in the relevant industry.
While preparing for case studies in competitions, participants are required to take a deeper look into a specific topic/ industry in order to excel in their respective
Doing so can boost their knowledge and apply it to different scenarios or other projects.
3. Network expansion
There are two areas of network participants can expand while participating in a case competition.
The first would be with fellow competitors, where students will have the chance to acquaint themselves with those who are always up for a challenge, proactive and diligent. Thus, knowing such individuals can form a motivational circle which encourages one to excel continuously.
The second and most important area, would be knowing people who have already succeeded in the industry. By building connections with these individuals, one can glean invaluable advice and insight before deciding whether to pursue it as a career.
4. Internship opportunities
Internships provide real-life training for students looking to apply the theoretical knowledge imparted to them by lecturers and serve as an essential step in their career preparation.
Case competitions are often sponsored or supported by renowned companies in the industry to help employers source for capable students to be their interns.
Hence, winners of case competitions will normally get a direct internship placement at reputable companies and even if they don't win, their chances of being spotted are still relatively high.
5. Polishes your CV
Lastly, participating in case competitions can help make your CV stand out from those who may be skittish in taking on challenges.
Aside from courage, taking an initiative to join case competitions also shows that you are confident and self-driven.
These criteria are what most companies are looking for, which would give you a better chance at getting a position in the company.
Can't wait to participate in one? Join FIPC 2023!
Financial Industry Profession Challenge (FIPC) is an annual flagship event organised by the University of Malaya Finance Association (UMFA).
This challenge comprises training and different assessment levels that align with the real-world financial industry. The highest achieving group will be able to have a chance to secure an internship placement in their strategic partner's company.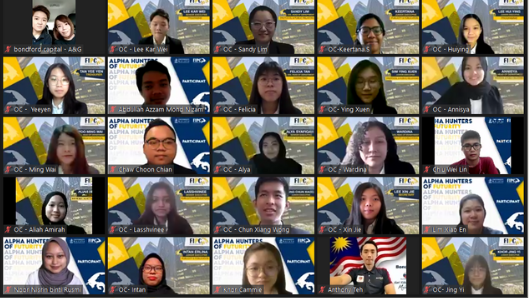 This year, FIPC is back with some new highlights:
📌Digital Economy Webinar
📌Blockchain and Digital Banking Forum
📌Networking Lunch
📌Career Booth
📌Mentoring Session
All undergraduate students in Finance, Accounting or Economics courses from private and public universities are welcome to showcase their talent.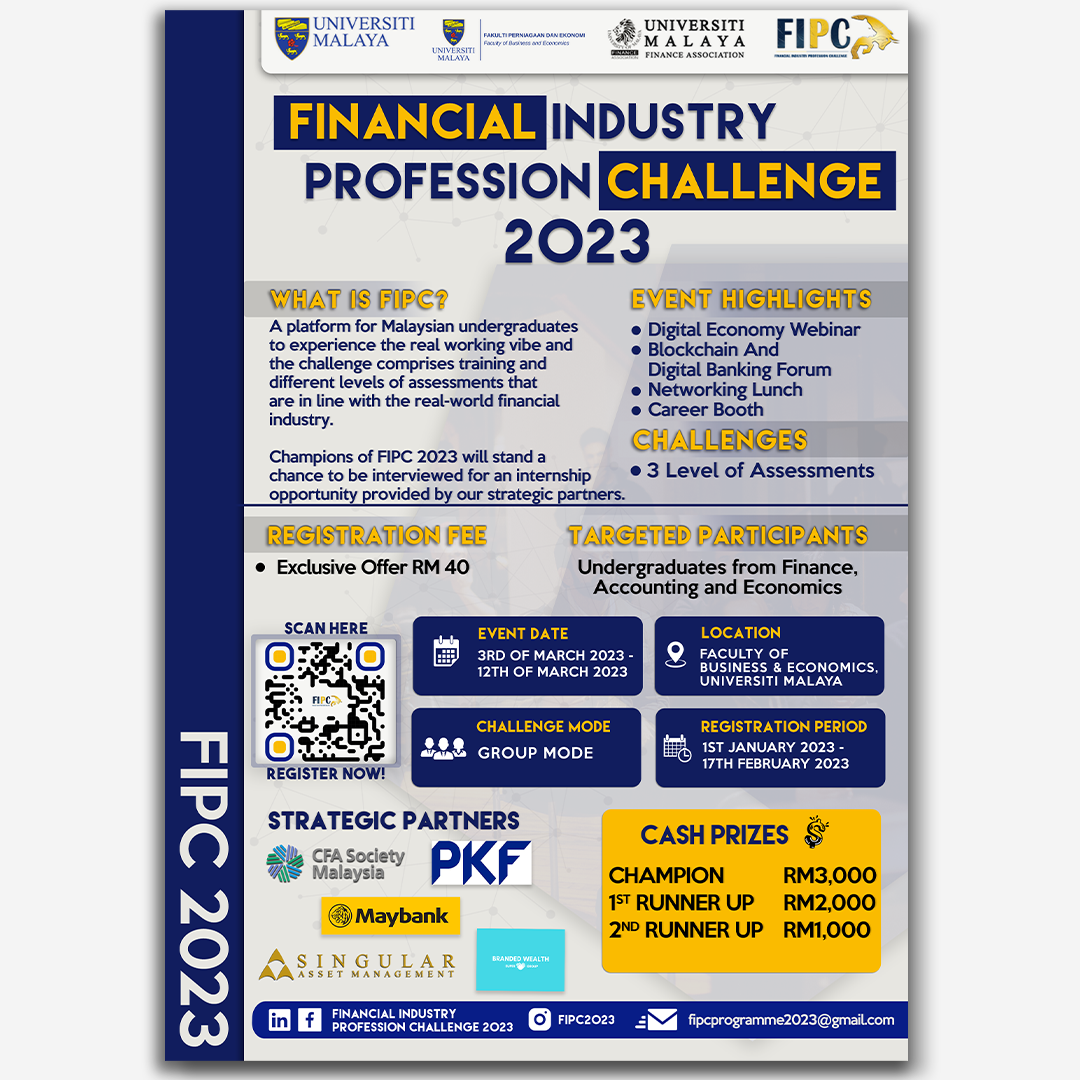 Click this link or scan the QR code to register to seize the moment to shine! The registration period has also been extended to 17th February.
Should you have any questions about the event or financial industry, drop your queries at their padlet.
For the latest updates, feel free to check out and follow their social media pages.
Instagram: https://www.instagram.com/fipc2023/
Facebook: https://www.facebook.com/FIPC2023
LinkedIn: www.linkedin.com/in/fipc2023

Read more:
---

Cover image via Canva & YouTube/ CBS Case Competition
---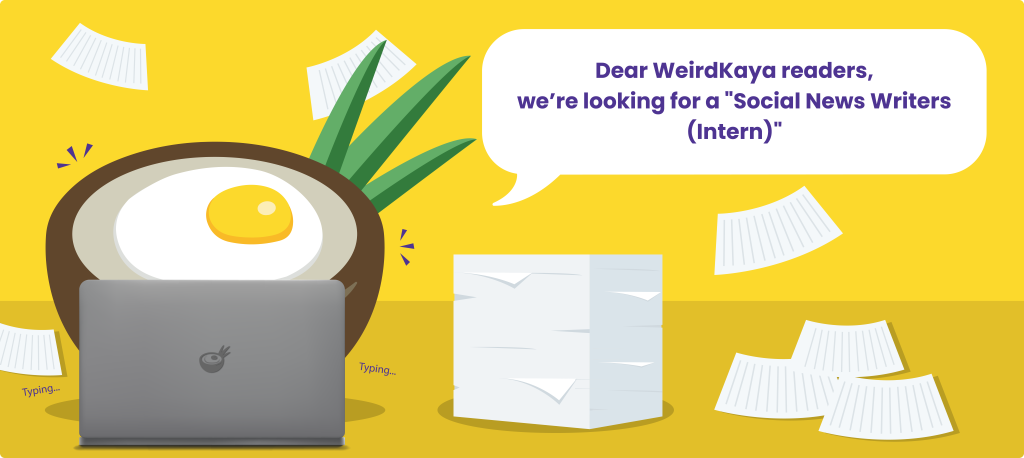 ---