A somber incident unfolded in Port Dickson as video clips depicting a public altercation near the scene of a tragic accident involving a kindergarten child went viral.
Reports indicate that the accident claimed the life of a four-year-old child, who tragically lost his life following a collision between his father's motorcycle and a car at kilometer 16 of Jalan Sua Betong-Air Kuning last Thursday.
Victim just picked up from kindergarten
The young victim had just been picked up from Pasti Al Hasan, Taman Desa Port Dickson, by his father moments before the accident occurred, reported Buletin TV3.
Despite immediate medical attention at Port Dickson Hospital's Red Zone, the child could not be saved.
Port Dickson District Police Chief, Superintendent Aidi Sham Mohamed, provided details on the unfortunate incident, which took place around 1.30 pm.
Collision on Jalan Sua Betong-Air Kuning
The motorcyclist, a technician at Sua Betong Farm, was on his way home with his son when the collision occurred with a Mercedes car driven by a 33-year-old Singaporean.
"Preliminary investigations found that the accident is believed to have occurred when the two vehicles were moving from the direction of Air Kuning towards Sua Betong," Superintendent Aidi Sham explained in a statement.
He continued, "Upon arriving at the location, the car was overtaking the vehicle in front of it and hit the right side of the motorcycle which was turning to the right junction towards Ladang Sua Betong."
The consequences of the collision were tragic. The motorcycle rider sustained injuries, including a broken shoulder and right leg, while the young passenger sadly lost his life while receiving medical care at the hospital.
S'porean driver remanded for three days
Remarkably, the driver of the car emerged from the accident unharmed. Preliminary tests, including a urine analysis and a breath test, indicated that the driver was not under the influence of alcohol.
"The driver of the car did not suffer any injuries. A preliminary urine test on the driver was negative and a breath test showed no alcohol in the blood", he added.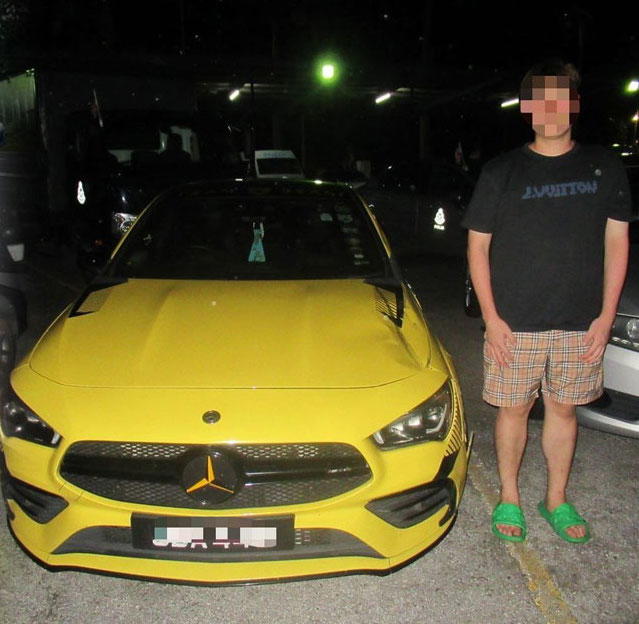 However, the driver has been placed under remand for three days starting from Friday, and authorities are actively pursuing further investigations in accordance with Section 41(1) of the Road Transport Act (APJ) 1987.
READ ALSO:
---

---