The Ministry of Health (MOH) recently unveiled a new feature in the MySejahtera app, where Malaysians can register themselves as organ donors.
4,500 pledgers so far
Earlier today, MOH announced on Facebook and Twitter that 4,500 pledges have been made so far as of 3 pm on Monday (Sept 12), a figure which they have called "encouraging". They added that the average number of pledgers every day in the past week is 700.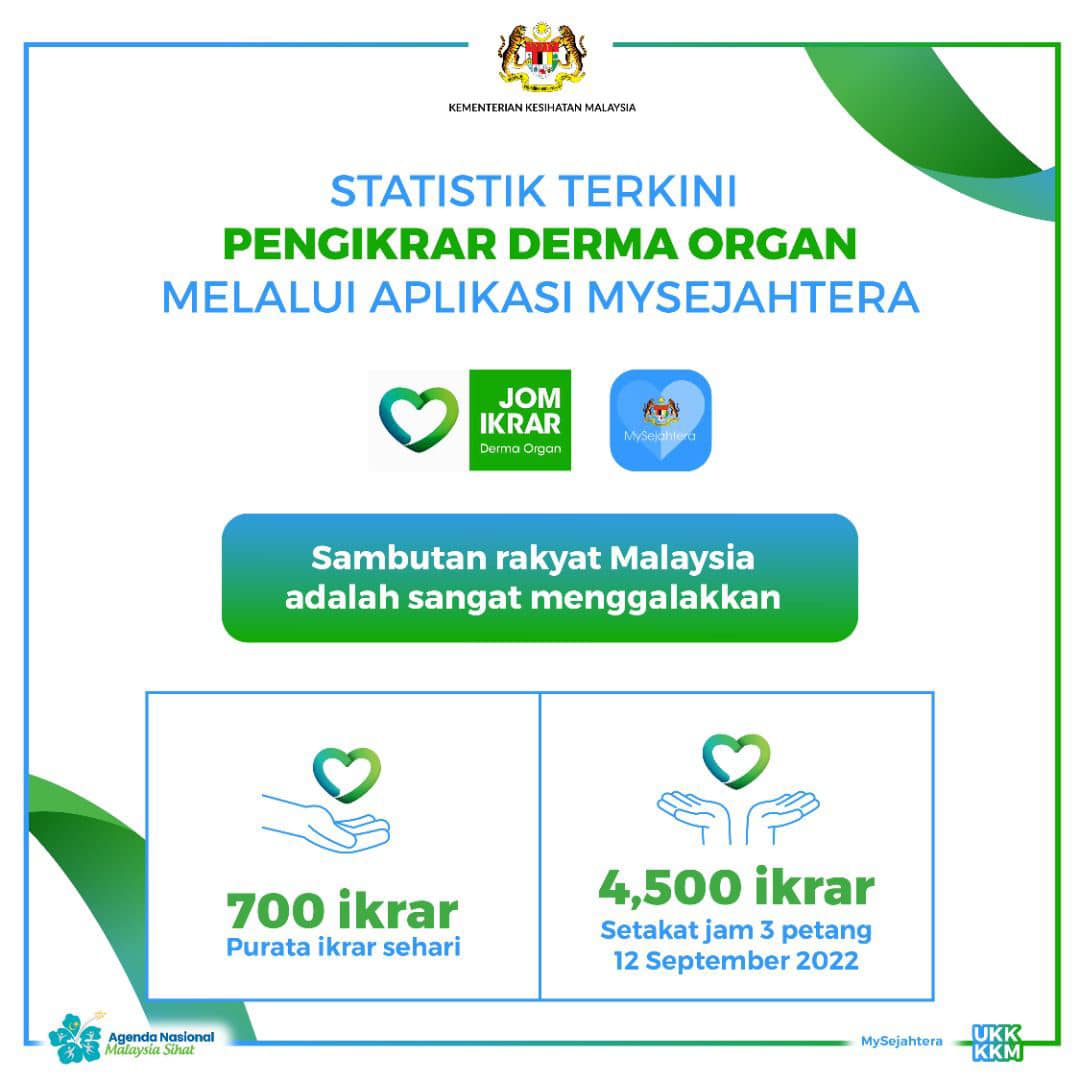 In a follow-up post, the ministry stated that they aim to achieve 1,000 pledges daily to reach their target of at least 1% of the Malaysian population, equivalent to 320,000 pledges.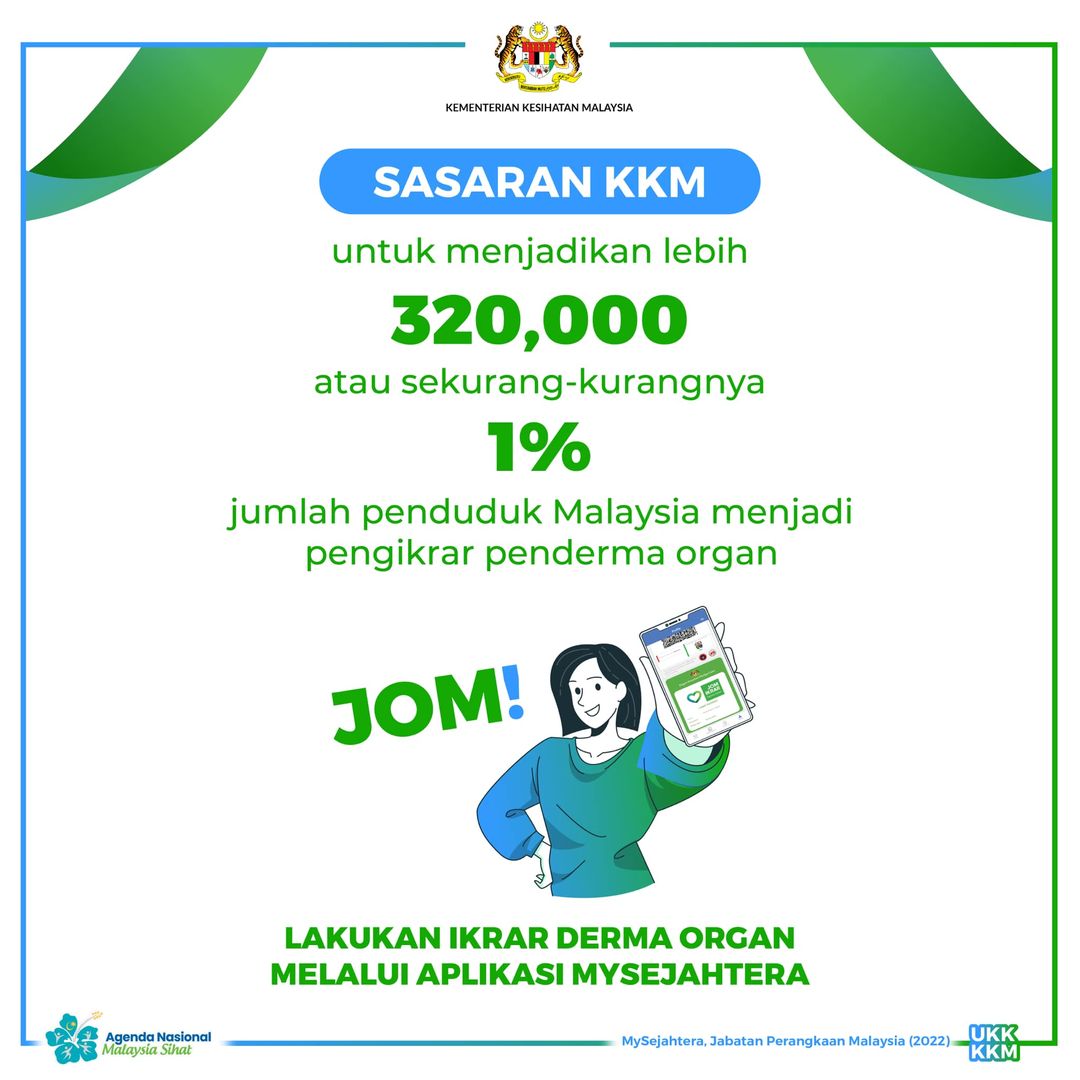 Health Minister Khairy Jamaluddin later shared the infographic on his Twitter account and urged Malaysians to become organ donors.
"Please spread the word. Become an organ donor pledger today. Save lives."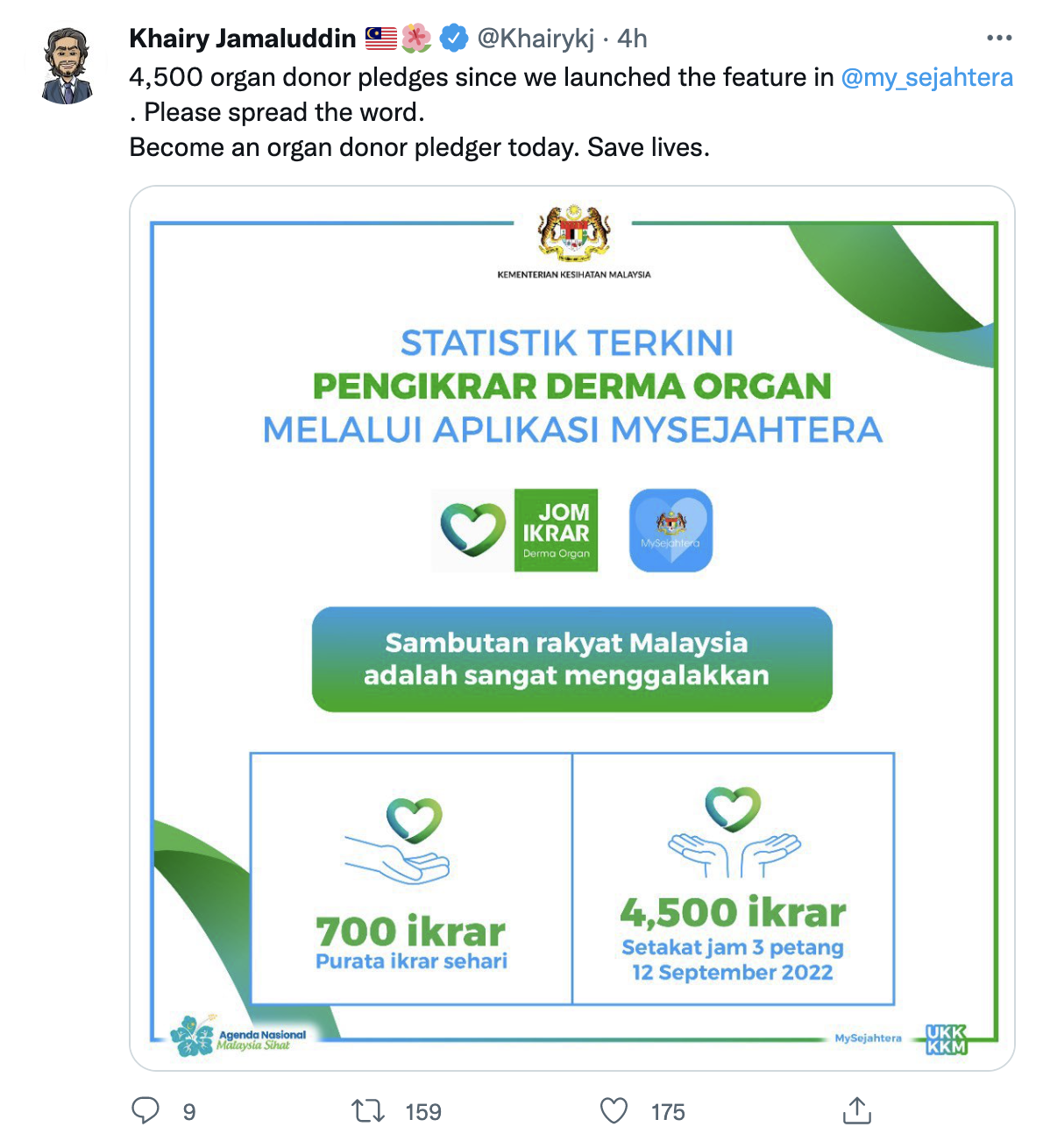 'Are you an organ donor?'
In the thread, some netizens were curious as to whether Khairy himself had pledged to be an organ donor.


Others were thankful for the initiative as they've always wanted to donate their organs after passing on.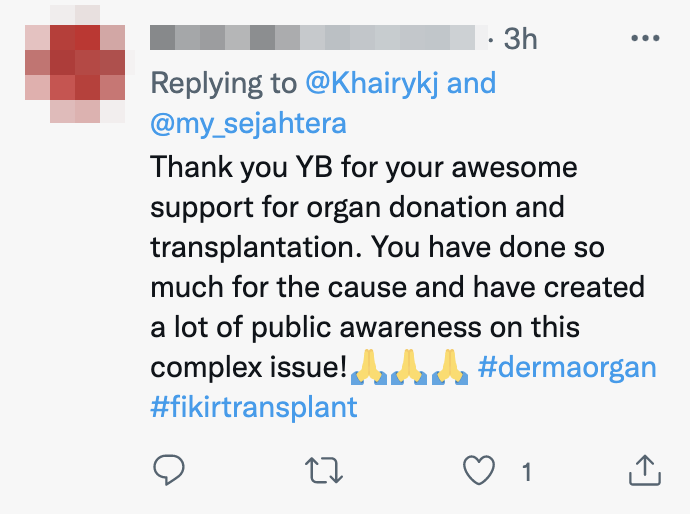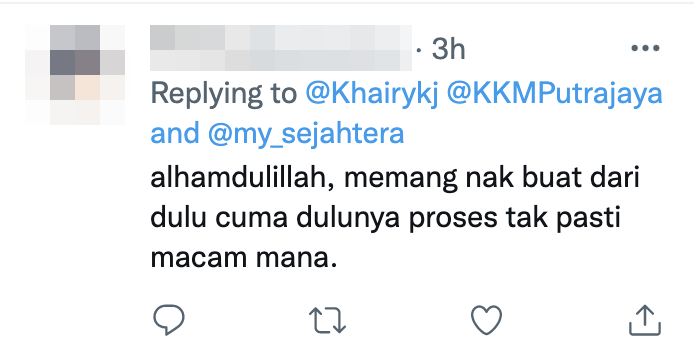 One netizen asked whether he/she had to update their personal information on the app if he'/she had pledged to do so earlier, to which the reply was "Yes".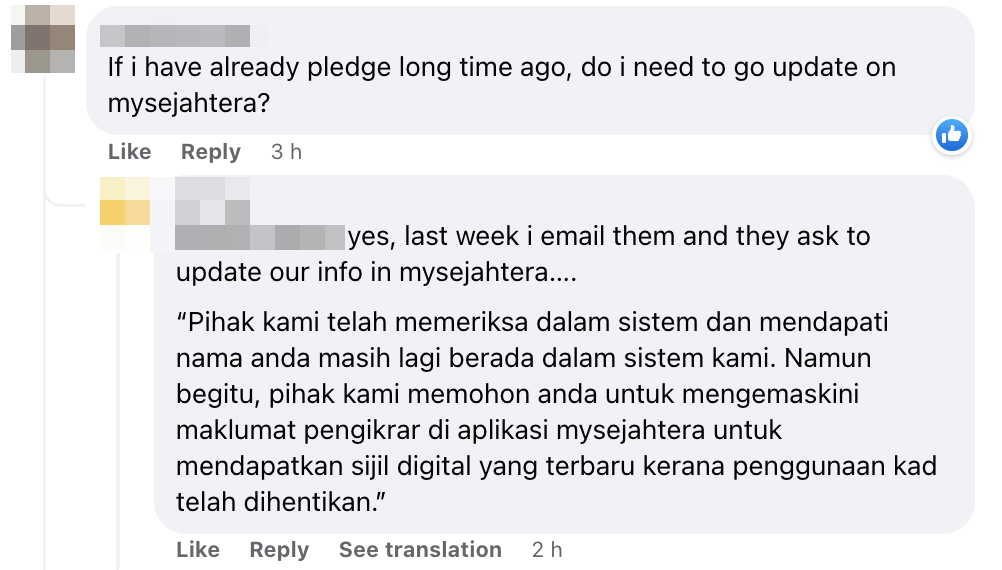 Boost M'sia's low organ donation rates
With the new Organ Donation Pledge in MySejahtera, Malaysians can now pledge to donate their organs after passing on, where their closest kin will be notified as well.
They also have the option to pull out anytime if they change their minds.
The initiative is part of the MOH's efforts to boost the country's organ donation rate as Malaysia is ranked as one with the lowest organ donation rates in the world.
According to Global Organ Donation and Transplant Insights, the transplant rate in Malaysia was only 2.84 surgeries per million population last year compared to 5.64 surgeries in 2020.
Last July, the latest organ donation statistics from the National Transplant Resource Center showed only 779 individuals donated their organs since 1997.
"Since our country started transplant services in 1975, 2,700 transplant cases involving organ donation from deceased donors and living donors have been carried out.
"This number is still low compared to the high number of end-stage organ failure patients in this country, with 10,442 patients still waiting to receive an organ donation in Malaysia as of today," it said.
Be an organ donor pledger and save lives today!
Read also:
---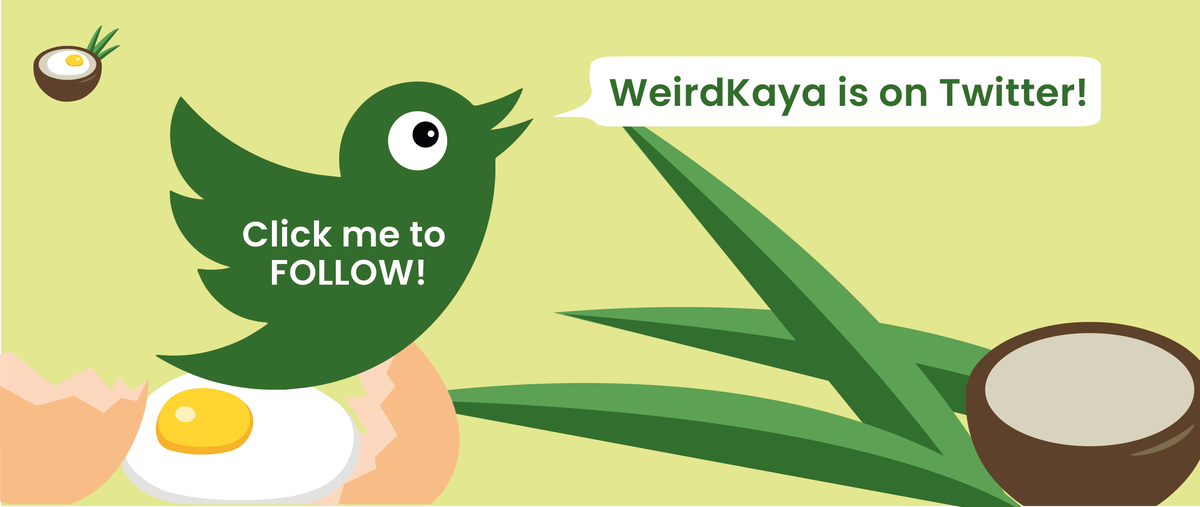 Cover image via FB/ @kementeriankesihatanmalaysia & WeirdKaya