The phrase, "age is just a number" is often quoted when it comes to couples who have a significant age difference between them both but do not mind them being together as long as they love each other.
In Indonesia, a woman is turning heads and raising eyebrows after it was reported that she got married to a boy who's only 16-years-old this year.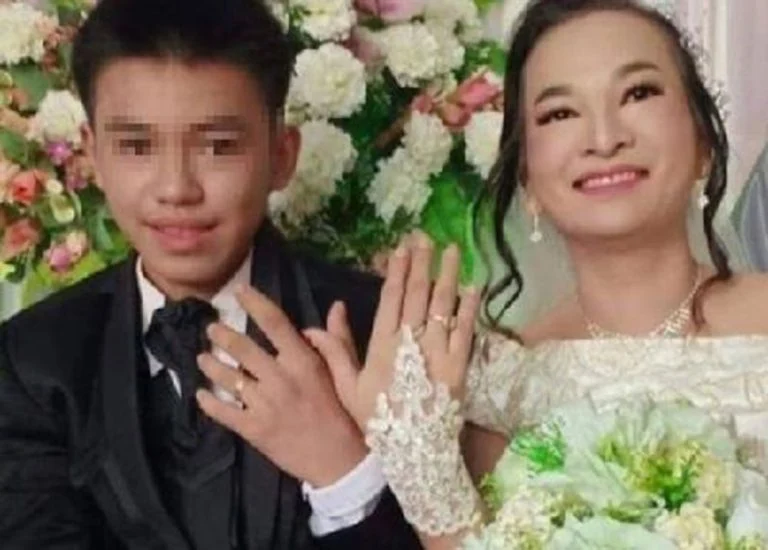 41yo Indonesian woman marries 16yo boy
According to TribunNews, the newlyweds are 41-year-old Mariana and 16-year-old Kevin, who tied the knot on July 30.
Their marriage has since sparked a wave of controversy as Kevin is still considered a minor in the eyes of Indonesian law.
Mariana was good friends with Kevin's mother Lisa, and first met him when he was only 12, where she was seen as an aunt figure to him.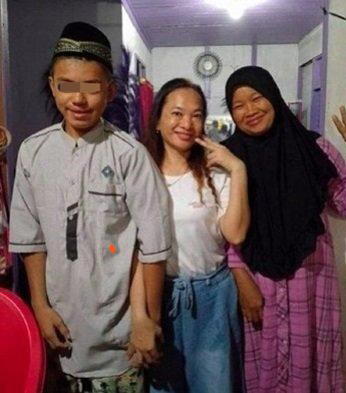 However, the dynamics of their relationship changed when the man Mariana was supposed to marry suddenly called the wedding off, leaving her devastated and suicidal, reported China Press.
At her time of need, Lisa became Mariana's pillar of support and listening ear, eventually culminating to the day when Mariana asked Lisa whether she could pursue a romantic relationship with Kevin.
It is reported that Lisa went to ask for Kevin's opinion, who agreed to the marriage although he was taken aback at the beginning.
'Our true love will last'
When asked about her marriage to Kevin, Mariana admitted that she never thought she would become his wife.
"I never thought Kevin would be my future husband. The first time I met him, he was only 12 and he used to call me auntie. When Lisa told me that Kevin and I were going to be in a relationship, he was very shy and even covered his face when he saw me."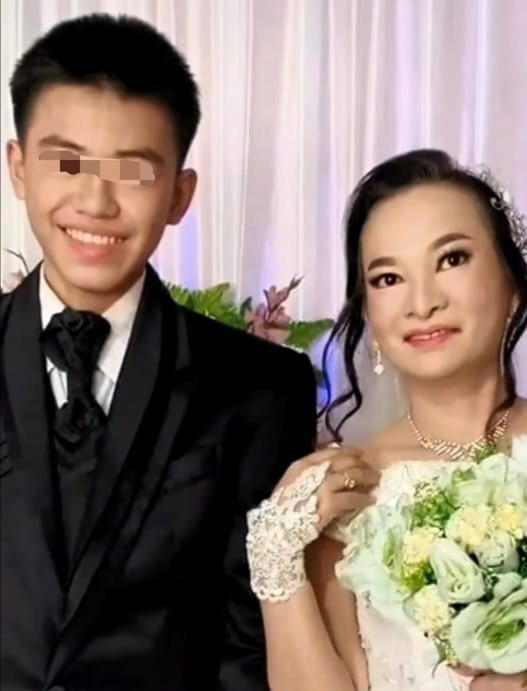 Despite their 25-year age gap, Mariana is confident that her marriage will last for a lifetime.
"I don't care about his age and I firmly believe he will become a mature man one day. I know many people mock us, but Kevin and I believe that true love will support us towards a bright future," she said.
What do you think of this? Let us know in the comments!
Read about how a student married his teacher here:
---
---