An SUV carrying a family of five tragically collided with a lorry, resulting in the father and young children losing their lives. The only survivor is the mother, who is six months pregnant.
The accident took place along a stretch of the road approximately 154 kilometres from Jerangau to Jabor, near the junction of Jerangau.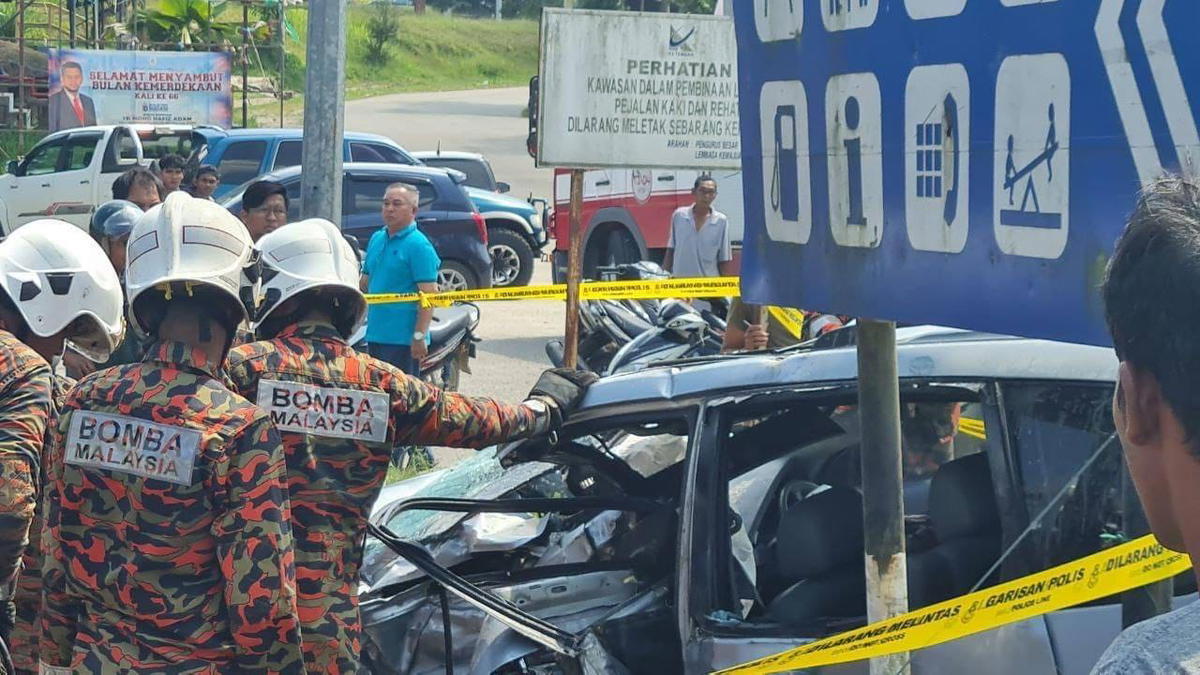 The Kemaman District Police Chief, Superintendent Hanyan Ramlan, stated that at around 2 p.m., the Naza Citra vehicle carrying five individuals was struck by a lorry.
After receiving a report, the fire department reportedly rushed to the scene of the accident immediately.
Chief of the Cheneh Fire and Rescue Station, Assistant Fire Superintendent Mohd. Hafiezul Mohamad mentioned to Utusan Malaysia that they took 45 minutes to extricate the deceased, who was trapped in the driver's seat.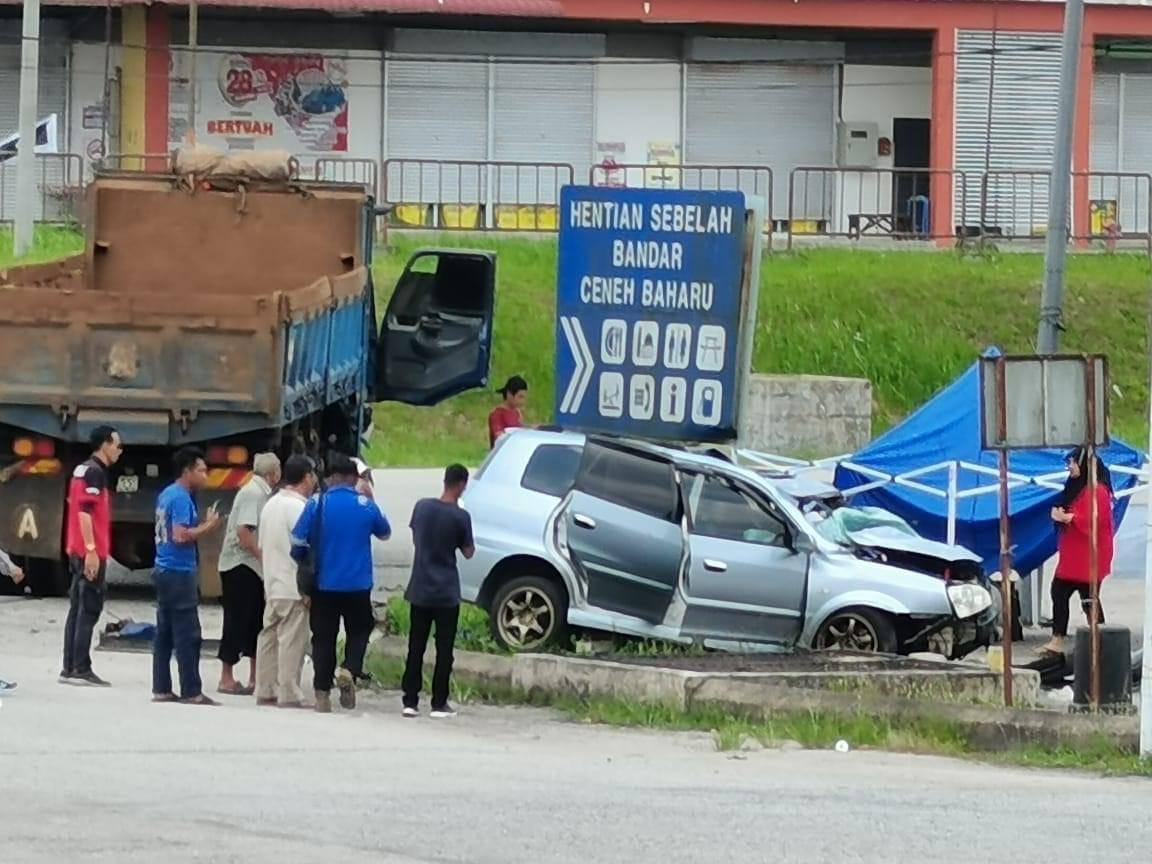 The driver of the SUV has been identified as 38-year-old Ammir Hussein Mohamad from Taman Bukit Kuang Permai.
The two unfortunate deceased children were identified as 4-year-old Ammzar Husszair Al Hussein and 1-year-old Ammzar Hussnayan Al Hussein.
Their 8-year-old adopted daughter who was said to be in critical condition initially was also announced dead.
As for the 38-year-old pregnant wife of the male deceased, Norhafizah Sazwa Harun, she has been hospitalized for treatment due to her injuries. Currently, her condition and that of her unborn child are stable.
He added that the family was preparing to take the soap they were selling to town when the accident occurred.
When they arrived at the accident site, their Naza Citra was hit by a 10-ton lorry carrying sand, believed to have lost control due to brake failure.
Subsequently, the authorities transported the bodies of the deceased to the hospital morgue for autopsy. Currently, they are investigating the case under Section 41(1) of the 1987 Road Traffic Ordinance (dangerous driving causing death).
Read more:
---

---