Malaysians are geniuses when it comes to coming up with witty and hilarious reactions towards anything under the sun, even if it's about burning signboards.
McDonald's signboard on fire in Johor
In a video that has gone viral on Twitter, it showed a McDonald's signboard burning away at an outlet located at Jalan Pendekar, Taman Ungku Tun Aminah in Johor yesterday (Sept 26).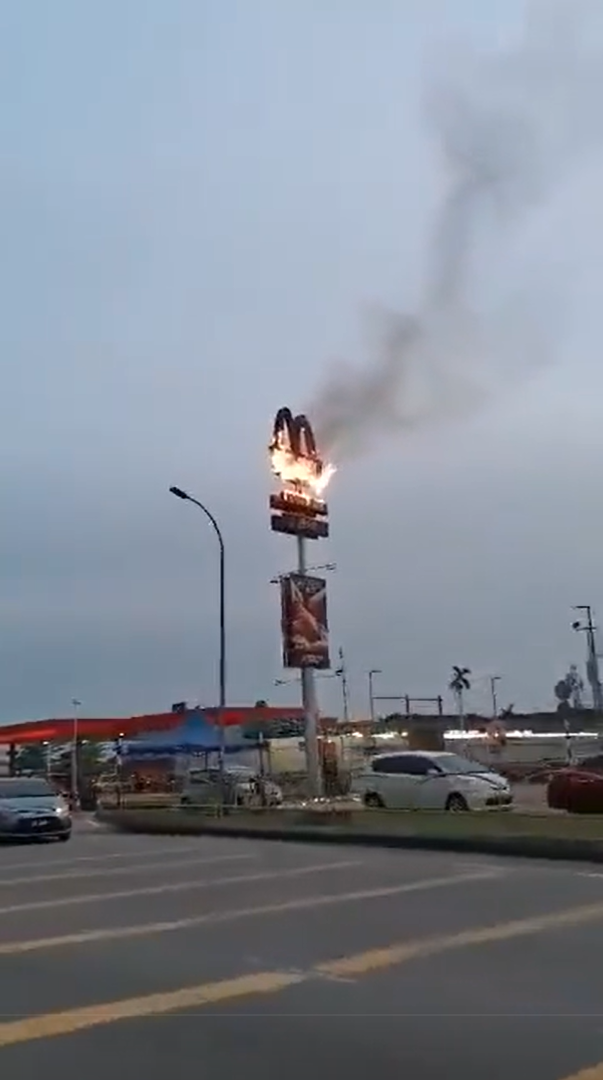 Skudai Fire and Rescue station senior operations commander Superintendent Moha Kamal Shaari told Sinar Daily that 80% of the signboard was burnt but thankfully no casualties were reported.
He also said the cause of the fire is still under investigation.
Watch the video here:
Burger berapi ✖️
Signboard berapi ✔️

McDonalds Plaza Tasek, Taman Ungku Tun Aminah, Johor Bahru. pic.twitter.com/XrDN8JV3KJ

— Hazri (@Hazrey) September 26, 2022
Hilarious reactions
Naturally, Malaysians quickly got to work in coming up with humourous reactions towards the incident and we've compiled 4 of the best ones here:
1. Promo getting too hot to handle?
the promo for their ayam spicy is getting out of hand https://t.co/sQHeygj3S2

— izzi di midnights (@IzzraifHarz) September 26, 2022
2. Don't forget the iconic jingle while you're at it!
Dalam kepala part last video "pa dap pap pap paappp I'm Lovin' It 🥲

— Malaysia 🏸🇲🇾 (@BAMalaysia60) September 26, 2022
3. Kepci is it you?!
the culprits: pic.twitter.com/7MUYl4VtYr

— Amirul Zamri sukakan Kebenaran (@shohlution) September 26, 2022
4. Got fire? Let's make an MV out of it!
Which one was your favorite? Let us know in the comments!
READ ALSO:
---
---