A 33-year-old father recently took his two daughters to a water theme park for some fun but tragically, his 7-year-old youngest daughter apparently drowned in the pool.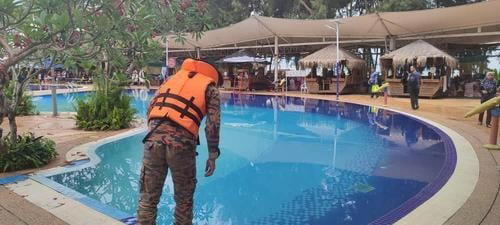 The drowning incident was believed to happened on the 8th March around 1:28 PM at a theme park in Tanjung Sepat, Banting.
Kuala Langat district police chief Supt Ahmad Ridhwan Mohd Nor stated that the police received a report from the father stating that he had taken his two daughters to the theme park to play, only to be informed by a passerby that one of his daughter had lost consciousness in the pool.
In a statement today, the young girl was confirmed to have drowned despite the prompt assistance from the public to call for medical help. He further stated that the case is currently under investigation, in accordance with Section 33 of the Child Act 2001.
He further stated that the police are currently investigating the cause of the girl's drowning and urge all parents to supervise their children especially when they are playing in pools, to prevent such tragedies from happening again.
As parents, we need to be extra careful when it comes to the safety of your children.
Read more:
---
---