A father was killed after the motorcycle he was riding on was involved in an accident at Kilometer 122 of the Ipoh-Kuala Lumpur Federal Highway this morning.
26-year-old Muhammad Asri Shahrul Nizam from Kampung Ketoyong, Tanjung Malim, who was on his way to send his six-year-old daughter to kindergarten, was pronounced dead at the scene.
Meanwhile, his daughter, Puteri Hanamia Malaika, who was riding pillion on the motorcycle, suffered injuries to both her hands and her left leg.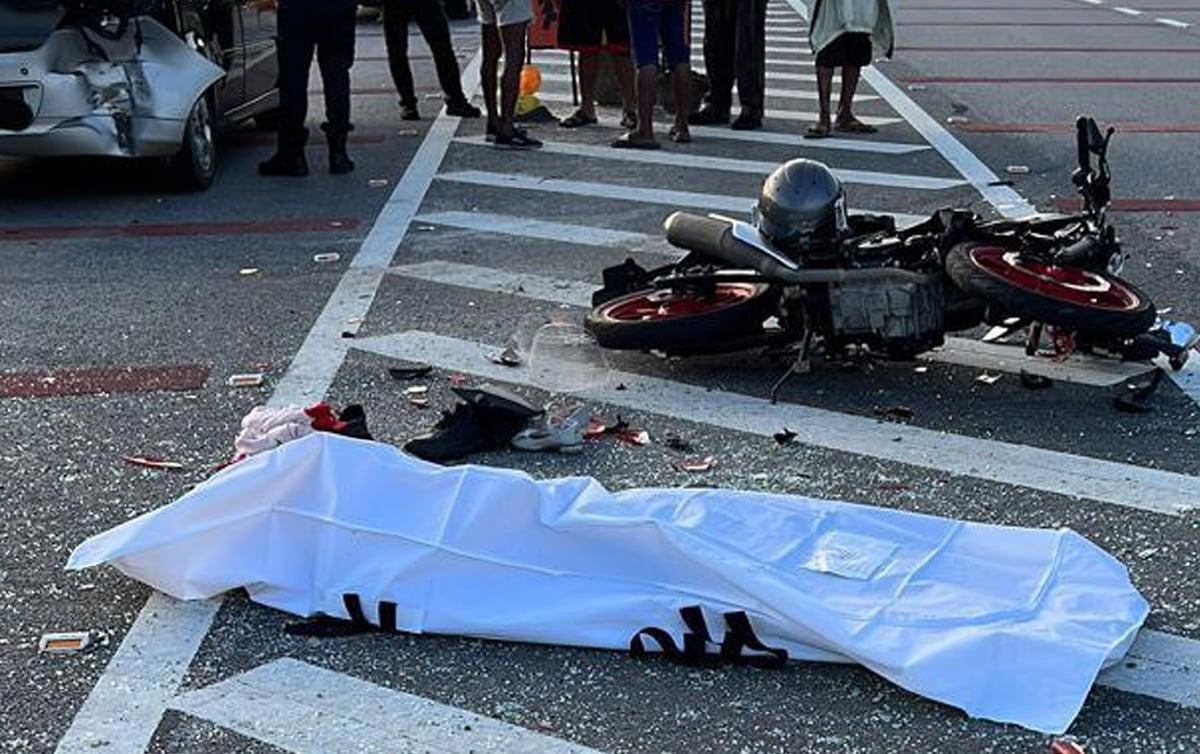 According to Harian Metro, Muallim district police chief Superintendent Mohd Hasni Mohd Nasir said police received a report about the accident involving a Suzuki motorcycle and Proton Persona at about 7.12 am.
"Initial investigations at the scene found that the accident involved a car driven by a 44-year-old female teacher heading towards Slim River.
"The Persona driver is believed to have changed from the left to the right lane before the victim's motorcycle, which was coming from Tanjung Malim, collided with the car's rear on the right," he said in a statement.
Mohd Hasni added that the crash's impact caused both the victim and his daughter to be thrown off the motorbike and fall onto the road.
"The car driver did not suffer any injuries and both her and the victim's daughter were taken to the Slim River Hospital for further treatment," he said.
The case is now being investigated under Section 41(1) of the Road Transport Act 1987 for reckless driving.
Read more:
---

---