With his bright small and energetic attitude, you know your eyes are in for a feast as you watch him recreate local dishes in simple steps.
"Hi guys, hari ini saya nak sharekan… …" is how Woh Jia Le starts almost every cooking video of his.
The 23-year-old chef is also a TikTok star under the alias @JiaLeWoh. Combining both his culture and heritage, Jia Le shares Chinese recipes while explaining them in Bahasa Malaysia.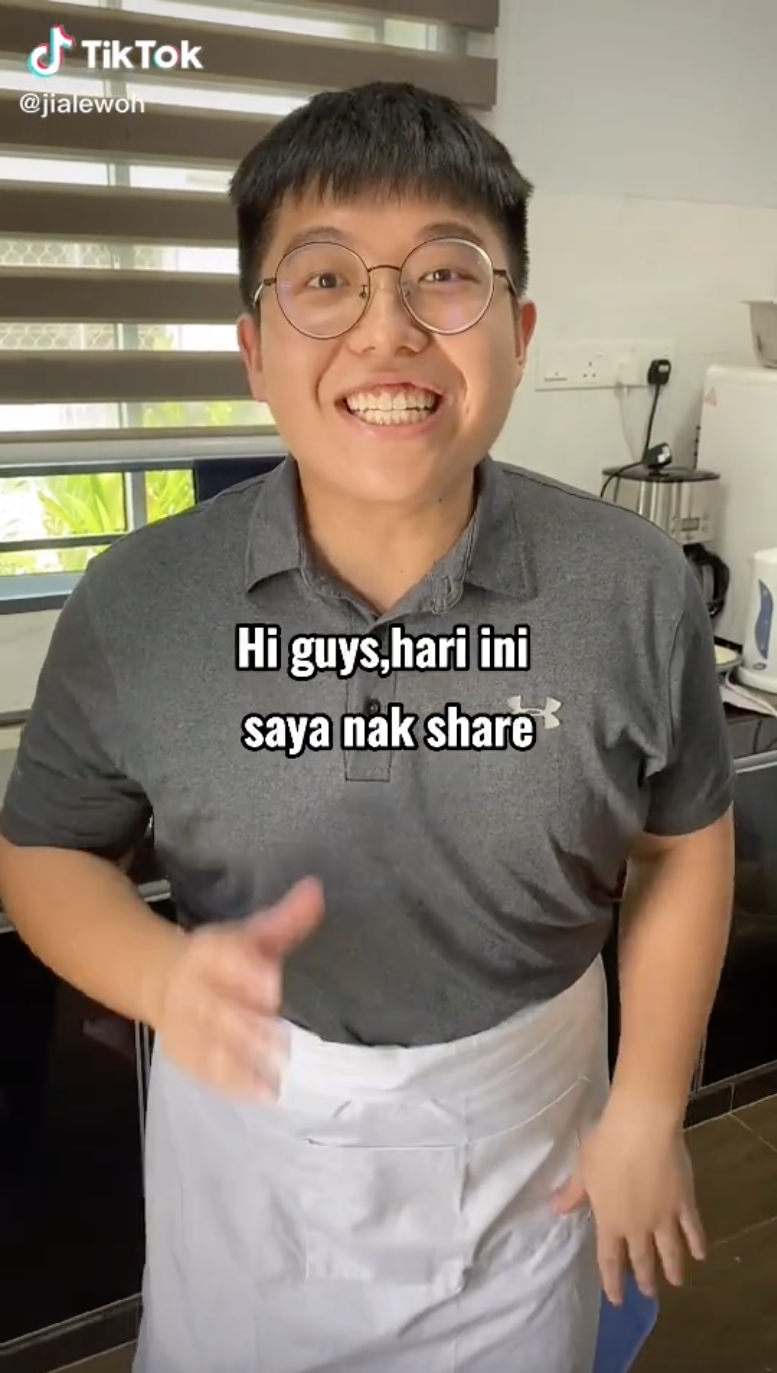 His cooking guides are simple and short, no longer than 3 minutes. This makes his videos easy and fun to watch.
Jia Le has cooked over 30 local cuisines including Wan Tan Hor, Hainan Chicken Rice, Hokkien Mee and many more!
"I only use halal and beef-free ingredients to cater to viewers of all races." Jia Le emphasised.
Fame and success
As a team of two, the account has gained more than 100k followers in less than three months. What an impressive feat!
While Jia Le is responsible for the cooking and editing, his partner, Hansheng, assists him with the filming.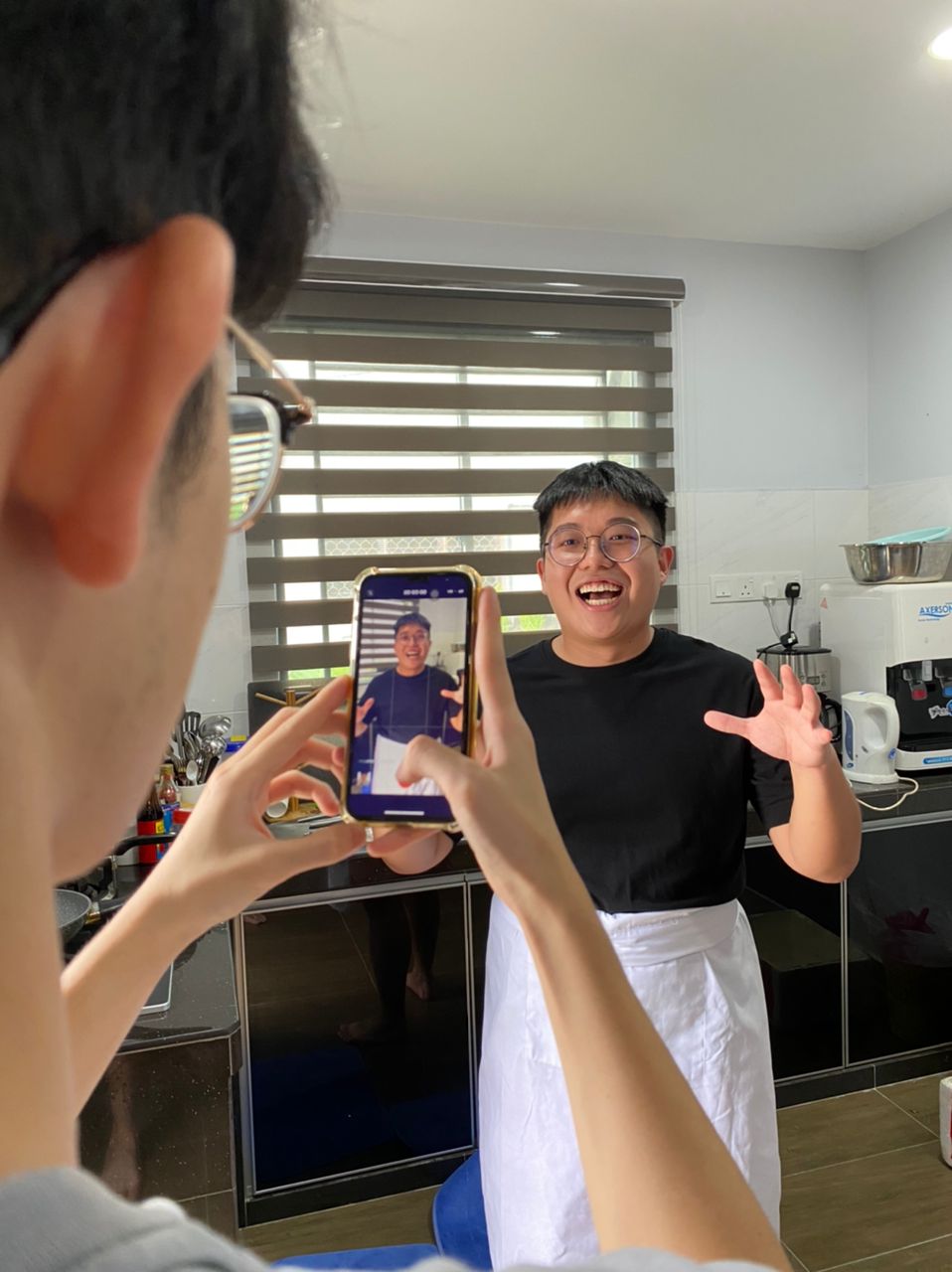 One of their most popular video was a guide to make Hainan Chicken Rice. The video has since totalled 2.33M views, 160K likes and 3K comments.
Man, the way to people's heart is really through food.
"We have expanded to Instagram and Facebook."
Their success was not limited to TikTok as within a month, they gained 12K followers on Instagram and 23K followers on Facebook.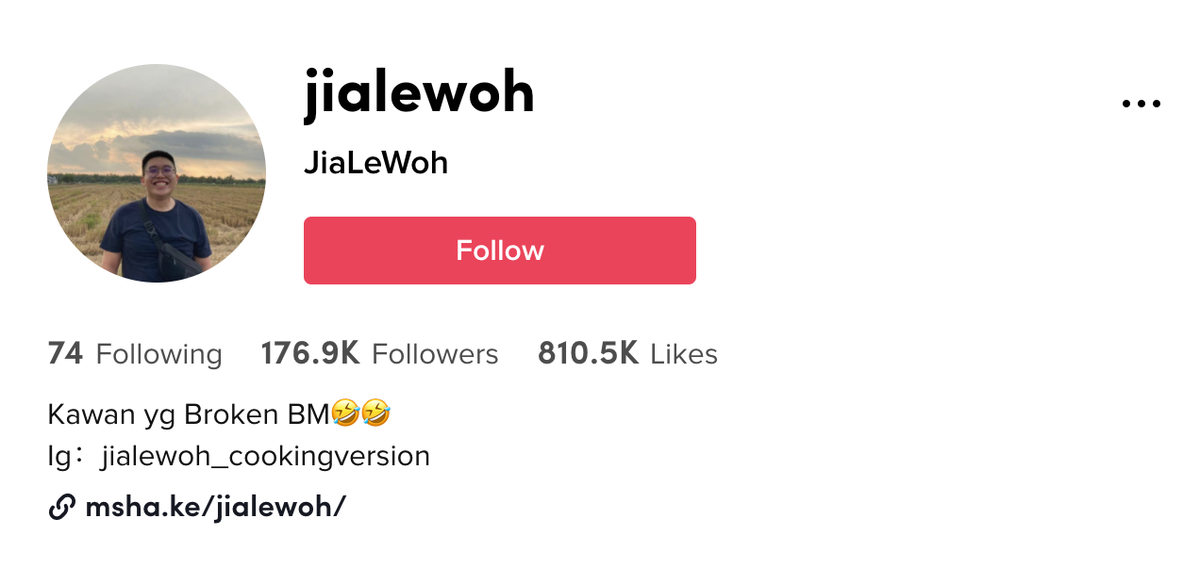 So, what's the secret recipe to the duo's success?
"I think it's just because everyone loves food, and there are no boundaries in the culinary world," Jia Le commented. 
In our honest opinion, we think the chef's channel stand out because of how effortlessly Jia Le makes cooking look and how he managed to cut long processes into videos shorter than 3 minutes. (and of course, his charming charisma).
On the contrary, Jia Le mentioned that some dishes took him more than a day to prepare.
Watch Jia Le's video with highest views here:
Anyone can cook, but only the fearless can be great.
Of all the occupation he could have chosen, the 23-year-old was adamant to become a chef.
He explained that his passion was honed during high school days when he was forced to cook for himself.
"Otherwise, I will be left with eating instant noodles."
His love for cooking has seasoned (pun intended) over the years and led to Jia Le acquiring a keen interest in the culinary arts.
Right after SPM, Jia Le enrolled in culinary courses at The Malaysian Selangor and Federal Territory Ku Su Shin Choong Hung Restaurant Association.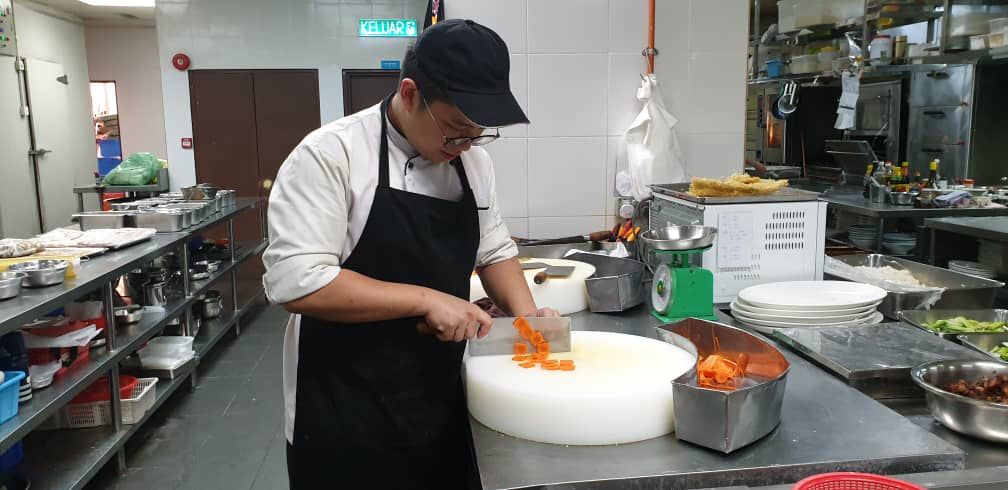 "It's been almost six years now," recounts Jia Le.
The young chef had worked at various kitchens to gain experience and exposure.
"From 5-star hotels to traditional Chinese restaurants to high-end seafood restaurants, and dim sum restaurant, I have learnt a lot."
Furthermore, he used participated in multiple cooking competitions to enhance his skills.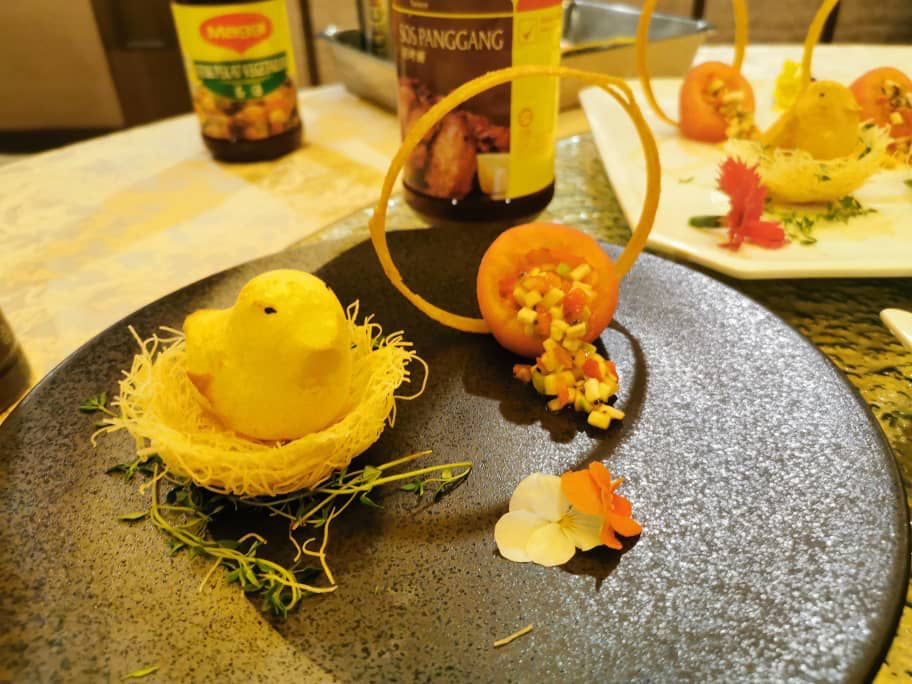 Cooking is often perceived as a chore, with many thinking that it's tough and tiring. However, Jia Le disagrees.
"I don't feel tired because cooking is my interest, I am passionate about it."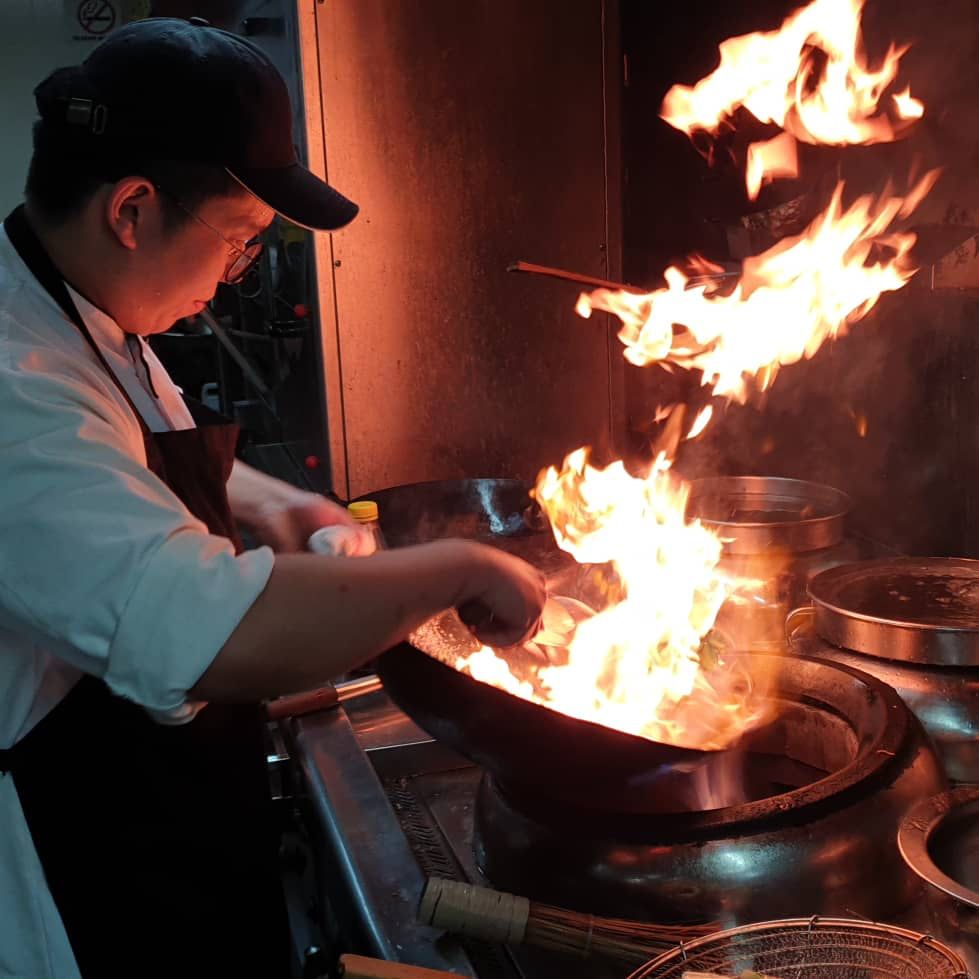 Kawan yg Broken BM
As he often says in his video, "It's me again, your friend with broken BM."
Coming from a Chinese household, Bahasa Malaysia is not Jia Le's native language. Though his schooling days were from SMK, he has not used the language since.
"I have not been using Bahasa Malaysia after I left high school. It took me some time to pick it up again."
Through his journey as a Malay speaking TikTok star, his language proficiency has definitely improved!
As he teaches his audience to cook, they in return teach him correct terms to use.
For instance, there was once he used the word "longgar".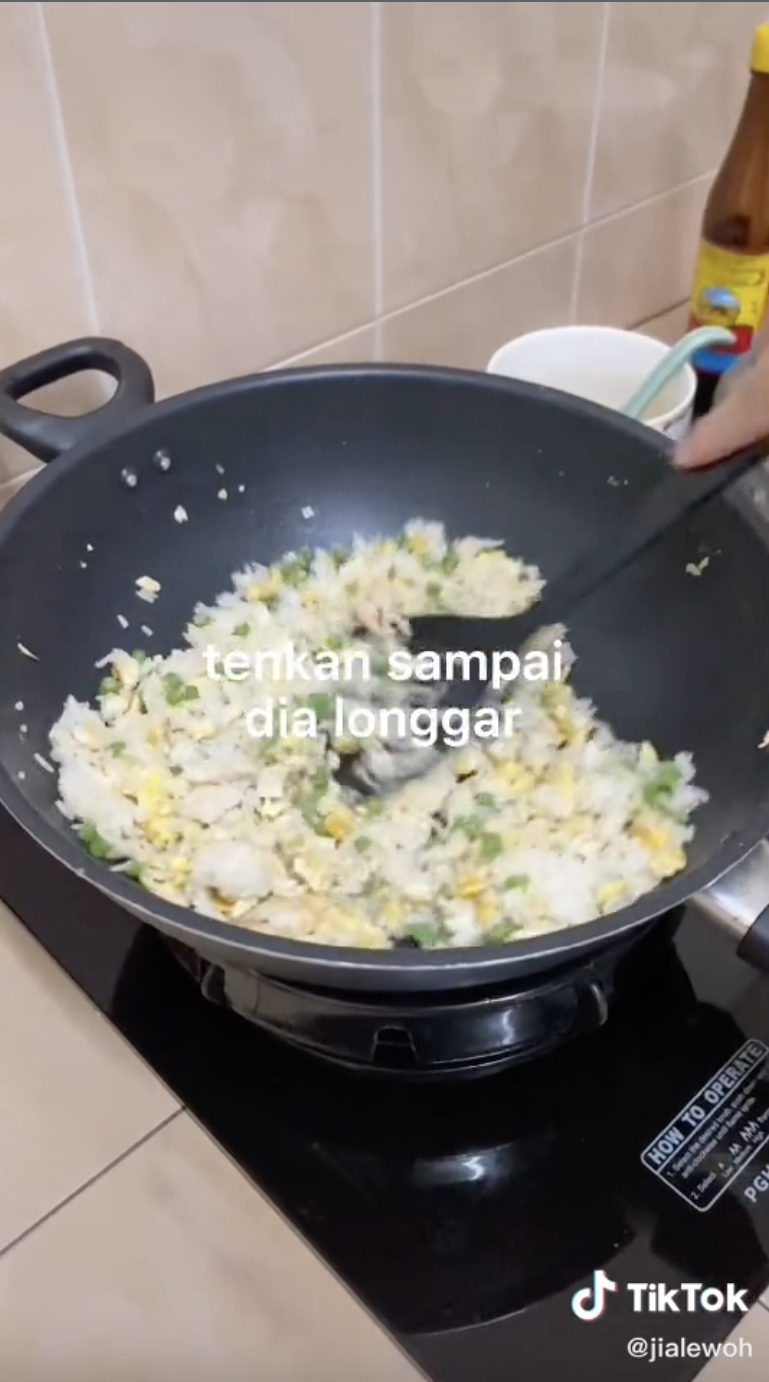 "I was told that the correct word should be 'leraikan nasi' by my audiences. Surprisingly, they did not point fingers at me but motivated me to keep improving."
"Maybe it's partly due to my cute smile", the 23-year-old jokingly added.
Jia Le feels blessed to improve his language in return for sharing his cooking skills with everyone, regardless of race.
"Another reason I insisted on using BM is because it is the Malaysian language. It is understood by the majority of Malaysians, including Sabahans and Sarawakians."
His multiracial friends and colleagues made him realise the lack of recipes catered towards their race and religion.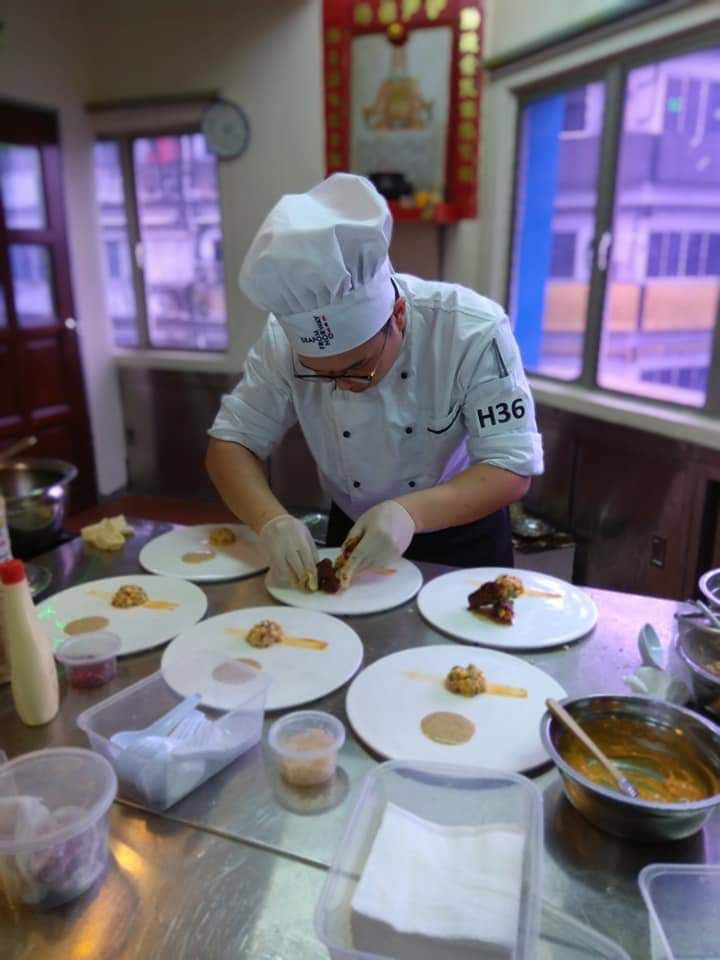 Jia Le saw this as an opportunity to bridge the gap. As mentioned his recipes are halal and beef-free, making it easy for others of different background to try these dishes.
After all, sharing is caring and the easiest way to a person's heart is through food.
From a humble goal
Even though everything seems like an effort to improve the cultural exchange and understanding between different races in Malaysia, it wasn't Jia Le's intention to make such a great move.
It was never Jia Le's plan to be part of cultural exchange, bridging gaps between different races.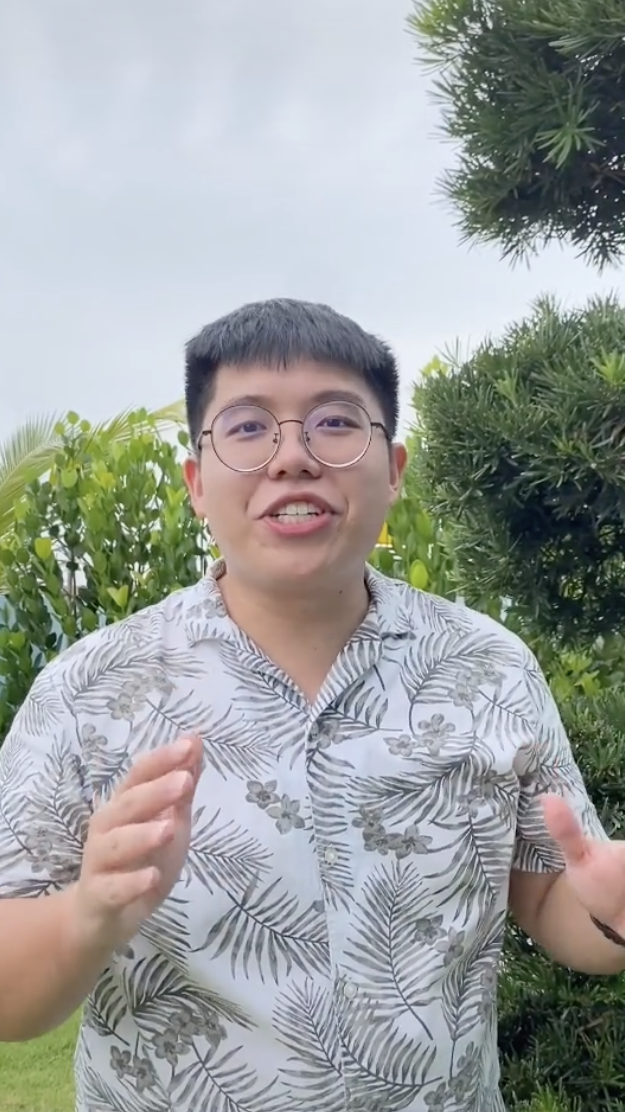 While it may seem like his current goal is to foster cultural exchange between different races, his initial goal was simple.
All he wanted to do was to share his interest with those willing to spare him time.
"I treat my users as friends more than fans. Their encouragement is what drives me forward the most."
Thus, Jia Le alters his content according to feedback received by his audience.
As for the future, he has yet to come up with a solid plan.
"I just wish to continue with what I have been doing as long as I can."
Read also:
---

---
Cover Images via Jia Le Woh

Proofreader: Grace Choong
---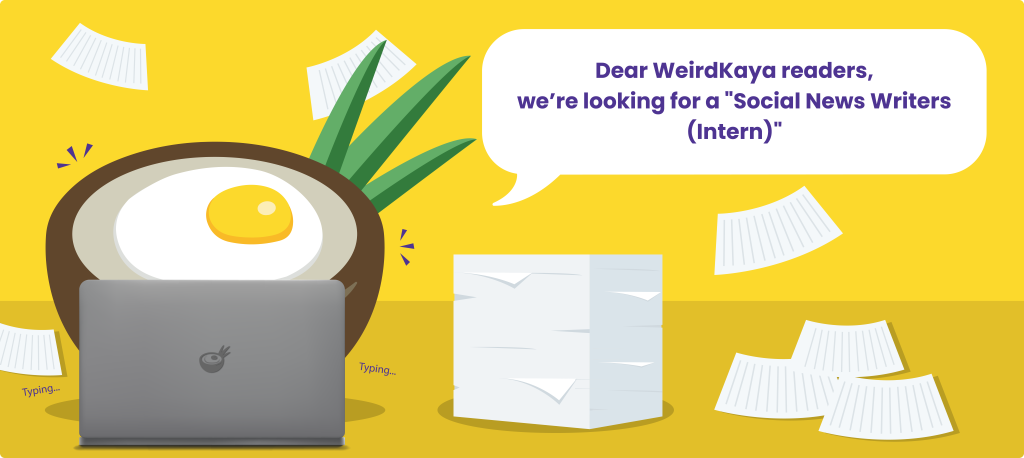 ---