In an unexpected turn of events, a 22-year-old medical student at Universiti Teknologi Mara (UiTM) Sungai Buloh was diagnosed with third-stage lung cancer in early January, despite the fact that he was a non-smoker.
The teen, Muhamad Haziman Abg Ali, recently shared his experience on TikTok after receiving news of the diagnosis and it has garnered much online attention.
Diagnosed with lung cancer
Speaking to WeirdKaya, Haziman said it all started with an intermittent cough for 5 days and 2 days of high-grade fever and sharp chest pain in December 2022, when Haziman was first diagnosed with pneumonia. He also had night sweats for a few days at the time.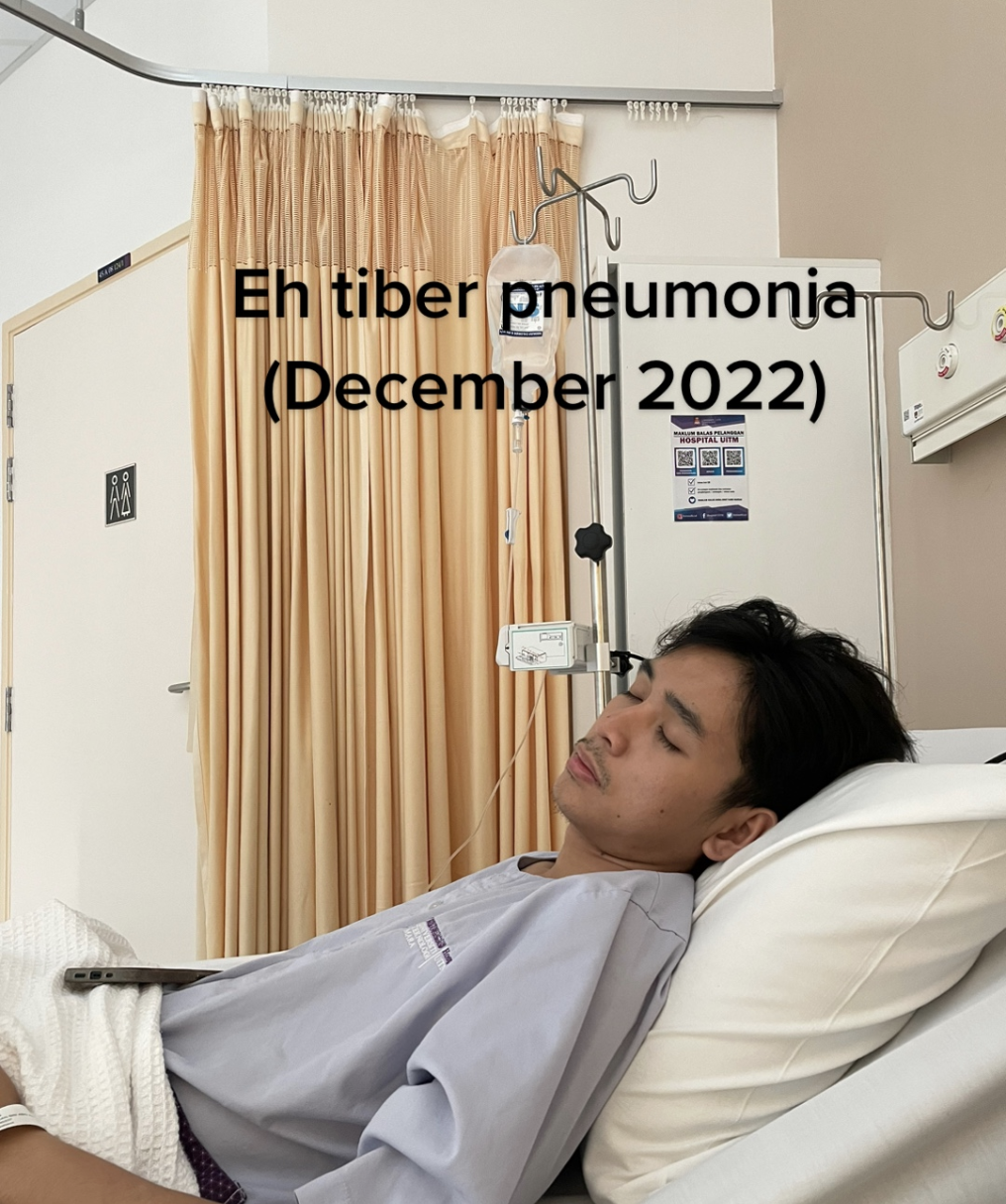 The 22-year-old told mStar that he was still in good health and suffered no major illnesses throughout November or anytime before that.
When the doctor took a biopsy and CT scan of my lungs, he noticed that it looked rather strange based on the X-ray. Unfortunately, it turned out to be lung cancer.
"I couldn't believe it because I was only 22 years old and don't smoke. My life shattered," he said.
Haziman's condition forced him to put his studies on hold but he remained hopeful of returning to campus after his treatment.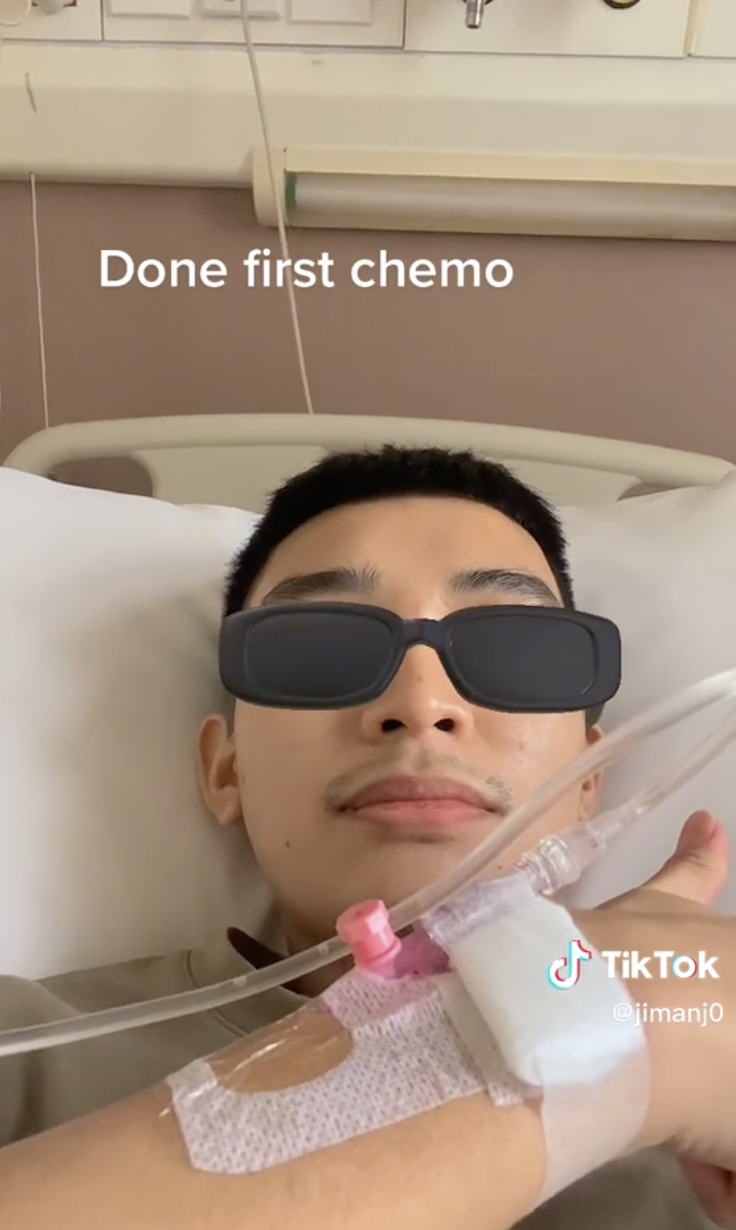 "I have finished two cycles of chemotherapy and will start the third one next Tuesday. After completing the chemotherapy, I felt exhausted for two to three days, along with abdominal pain and vomiting. But after that, I was okay and able to live life as usual.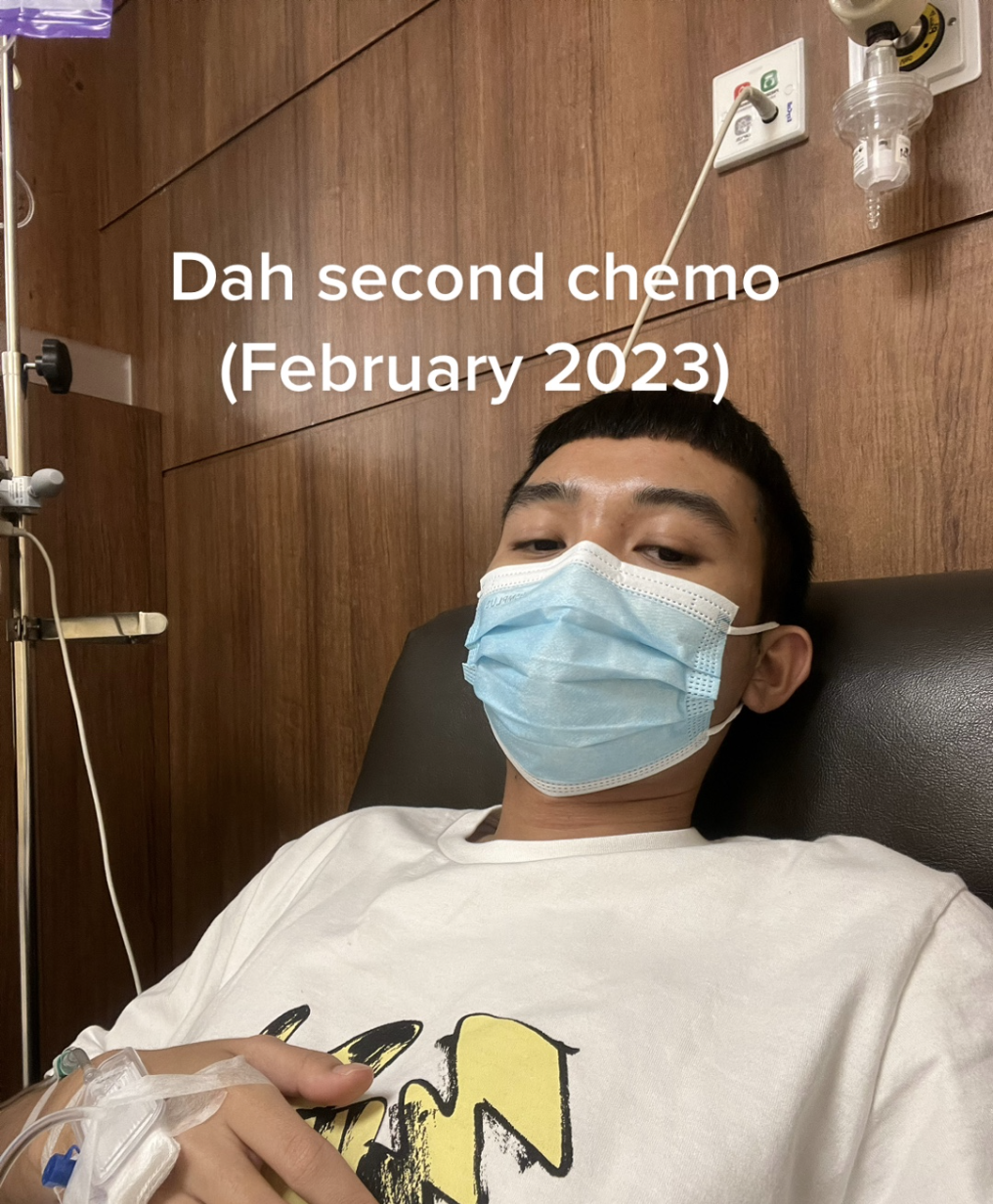 "Due to the cancer cell's proximity to my heart, doctors are closely monitoring my condition to determine whether surgery will be necessary as I'm considered high-risk," he said.
Staying positive
Although most would be crushed to suffer from stage three lung cancer at such a young age, Haziman was able to soldier on thanks to endless encouragement from friends and strangers.
He added that he keeps himself active by playing badminton to keep his stress levels at bay.
"My aspiration is to become a cancer specialist, where I can help others who are facing similar battles.
"Although the chemotherapy will overshadow Ramadan and Eid celebrations, I'm still determined to recover and complete my studies," he said.
Encouraged by well wishes
Haziman also shared videos on TikTok documenting his experiences as a cancer patient, which has gained much support from viewers who wished him a speedy recovery.
Besides, expressing gratitude for all the kind support, Haziman hopes his story would raise awareness about the fact that young people are at risk for serious health issues too.
For instance, even though he doesn't smoke himself, the teen told WeirdKaya that he has brothers smoking at home. In addition, the stress that he was experiencing earlier trying to pass his exams could be one of the causes too.
All in all, in the face of adversity, Haziman's journey is a powerful reminder that life can take unexpected turns, but resilience and the support of others can make all the difference.

**Special thanks to Haziman for his willingness to share the story. Wishing him a speedy recovery!

Read more:
---
---
Cover image via TikTok/ @jimanj0