DUNGUN – Earlier today, a young businessman died on the spot when his car collided with a lumber truck.
The incident occurred around 9.40 am at 357.5th kilometre of the East Coast Expressway (LPT2), near Kuala Dungun toll.
The 20-year-old victim has been identified as Chow Soon Khong, who lived in Ampang. The entrepreneur was believed to have died as a result of his head injuries.
Dungun's Police Chief, Superintendent Baharudin Abdullah said that the victim was travelling from Kuala Terengganu and headed towards Kuantan.
Early investigation disclosed that the victim's Toyota Camry collided with the back of a logging truck that was driving slowly in the left lane.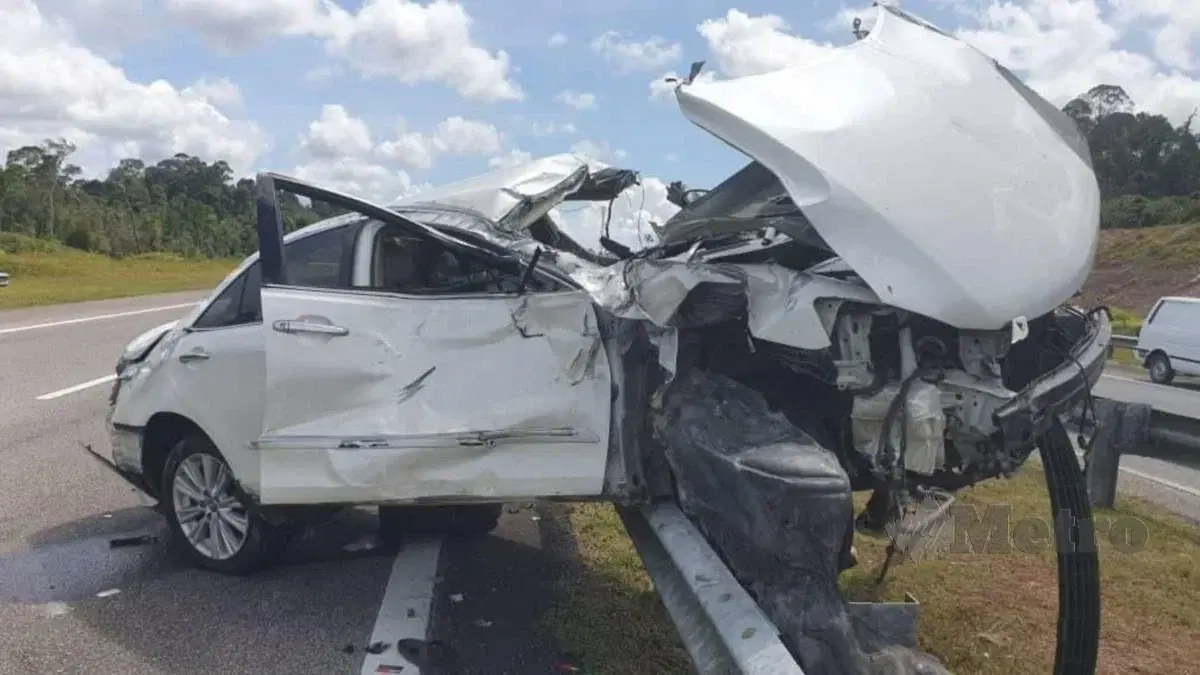 "The impact severely wrecked the car and the victim was flung out of the car."
He added that the lorry was sending the timbers from Bukit Besi to Kuala Lumpur when the accident happened.
According to the Police Chief, the corpse was subsequently sent to the Dungun Hospital Forensic Room for further investigation.
"The case will be investigated under the 14th Section of Road Transport Act 1987," said Baharuddin when contacted by Berita Harian.
Read also:
---

---
Cover Images via Harian Metro & Berita Harian / Rosli Ilham
Proofreader: Sarah Yeoh