A customer got a shock of his life after a python was found getting comfortable inside the washing machine of a laundromat at Taman Impian Emas, Johor Bahru on Saturday (Oct 1).
S-s-surprise!
According to Fire and Rescue Department Larkin chief Suhaimi Mohd Jamal, the customer made a distress call at 9.41am, reported Sinar Harian.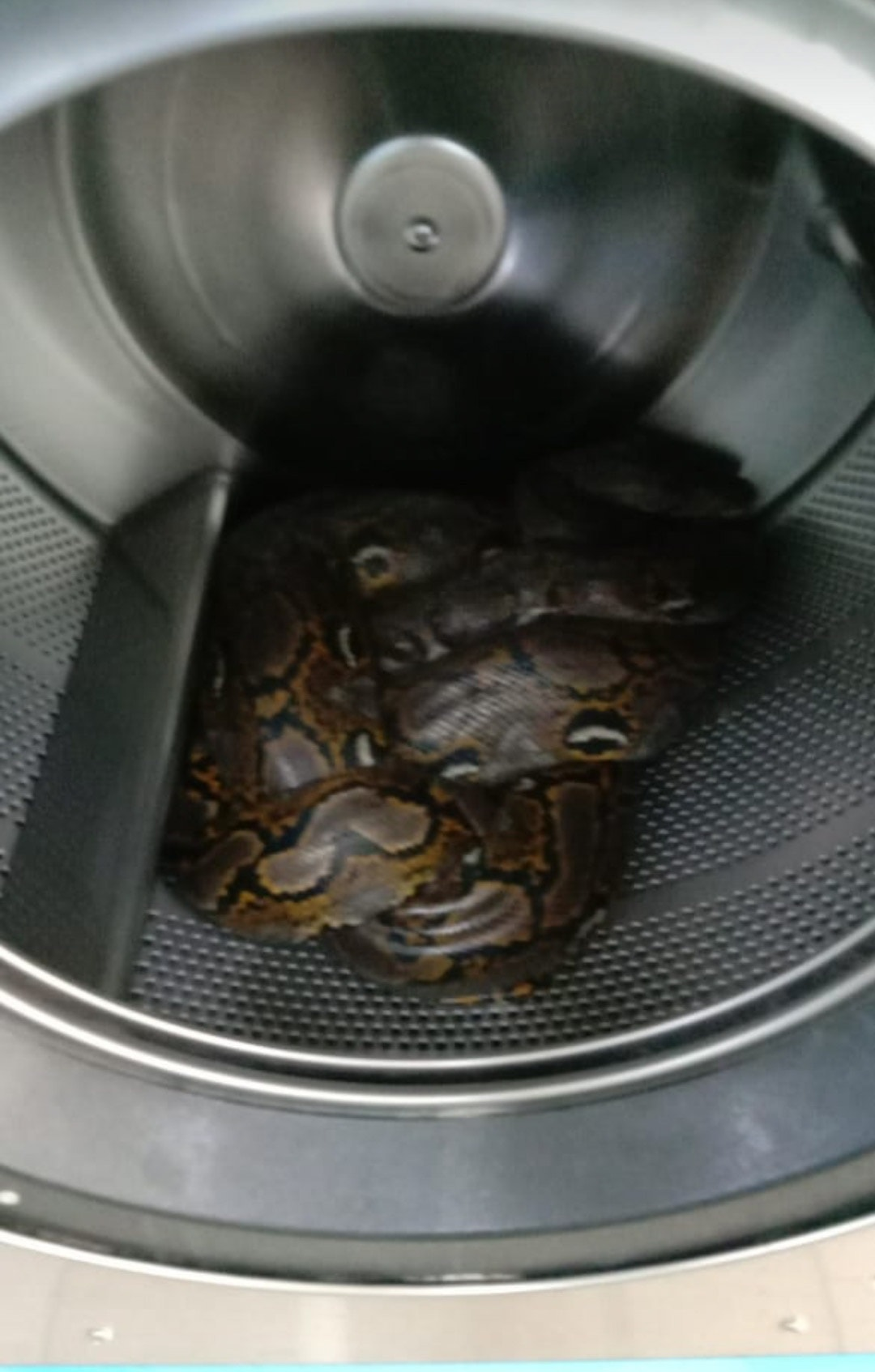 "The customer who found the snake immediately informed the launderette owner, who then rang the fire department for help.
"The team captured the python weighing 20kg and around 1.8 metres long with a trapper when they arrived at the scene," he said.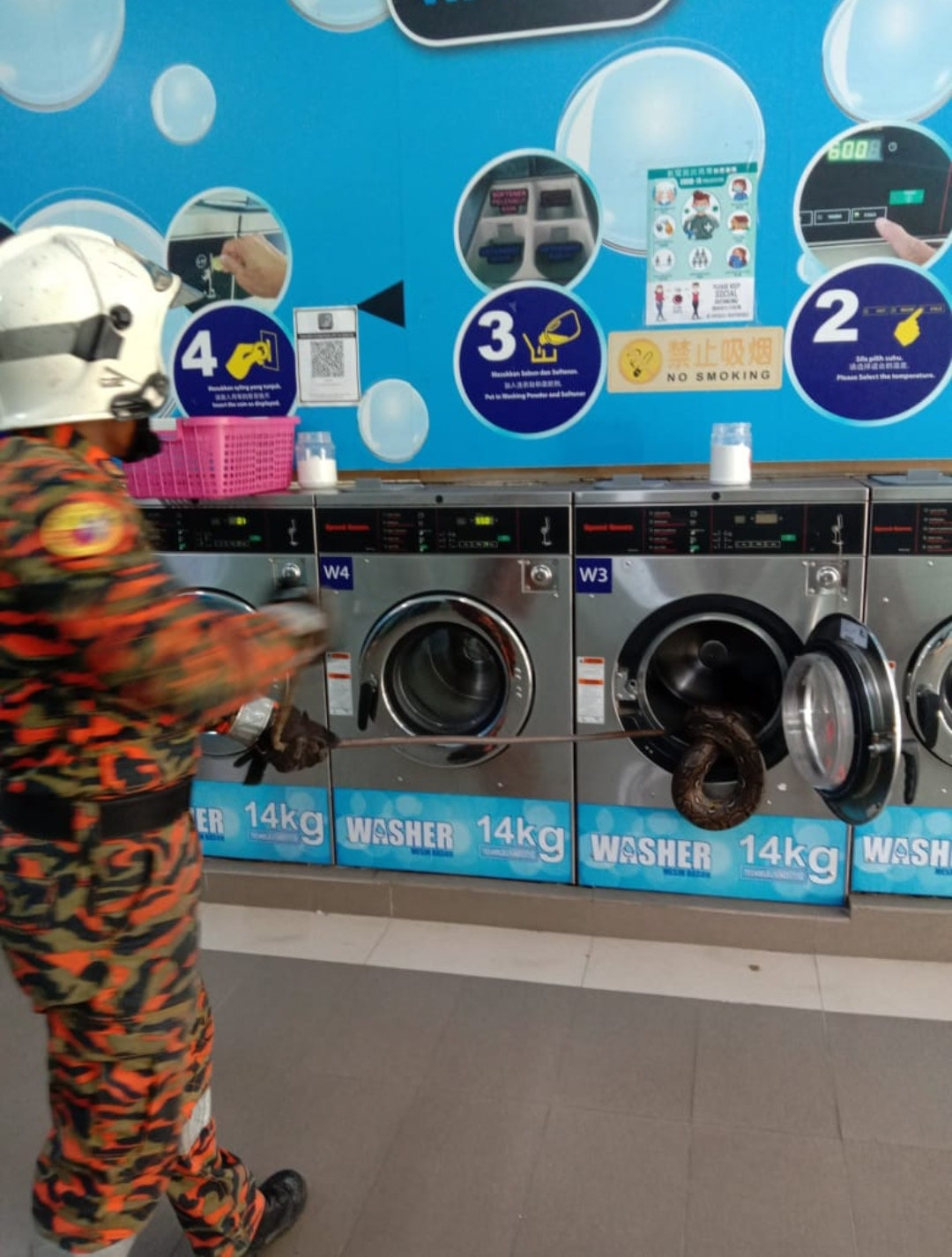 The python was later released to an area which was far away from public places in order to prevent it from terrorising residents.
Read about another feat performed by a python here: