The Singapore Police Force (SPF) has launched an investigation into an altercation between two men involving motorcycle helmets at Woodlands Checkpoint, CNA reports.
The incident took place on April 28, and a police report was filed on May 3.
Believed to have stemmed from queue cutting on the viaduct
With the assistance of Singapore's Immigration and Checkpoints Authority (ICA), the two individuals, aged 32 and 47, were detained upon entering Singapore on May 3.
The dispute is believed to have stemmed from queue-cutting on the viaduct leading to the departure motorcycle zone at the checkpoint.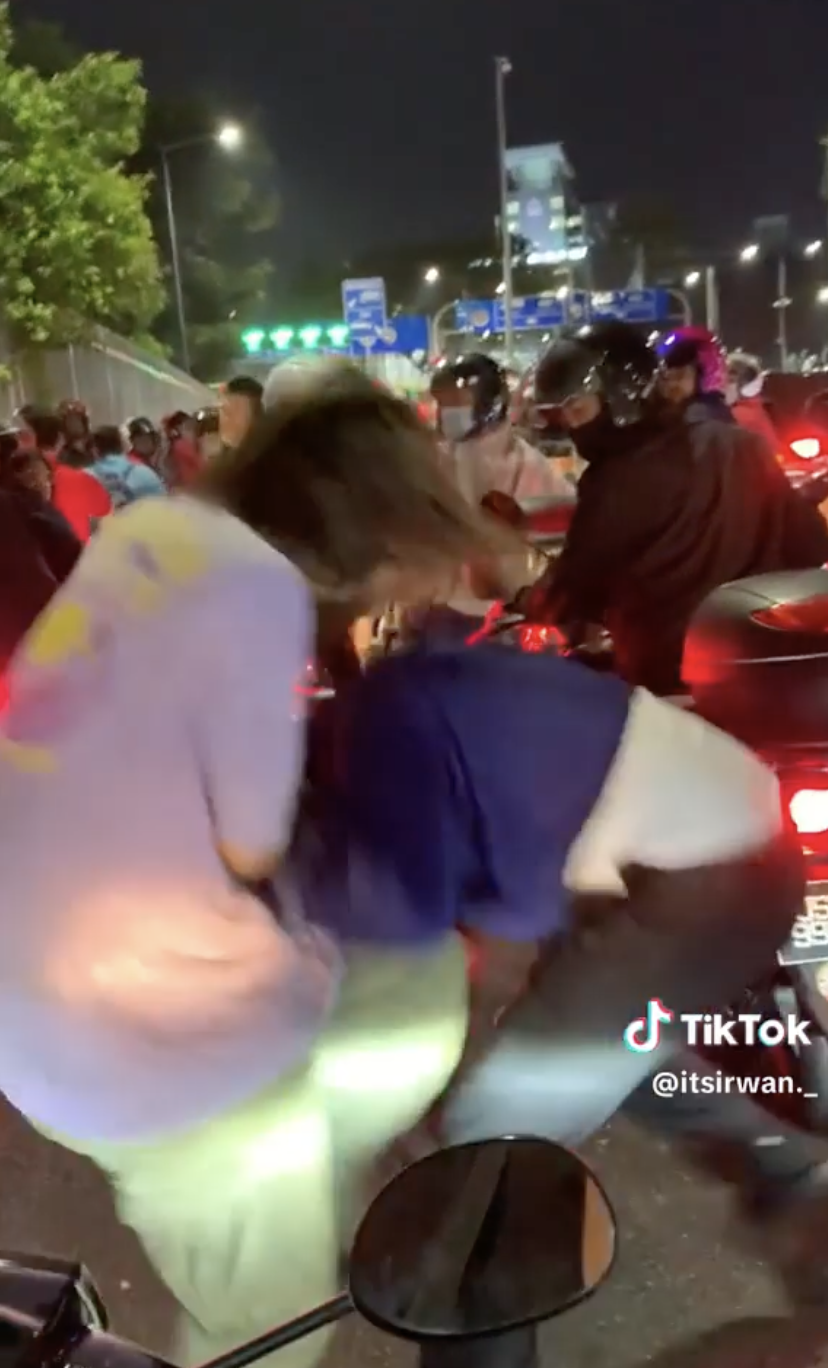 The fight escalated when the men pushed their vehicles against each other before dismounting and using their helmets as weapons.
A 10-second video of the incident, captured by TikTok user @itsirwan._, was shared on the Malaysia-Singapore Border Crossers (MSBC) Facebook group.
The video has since amassed over 11,000 views and 1,200 shares.
Watch the video here:
How it happened
It shows a man in a royal blue jacket throwing his red motorcycle helmet at another man, who is wearing a lilac t-shirt.
Read also: M'sian Woman Endures Congestion At Woodlands Checkpoint To Give Birth In Johor Bahru After Her Water Breaks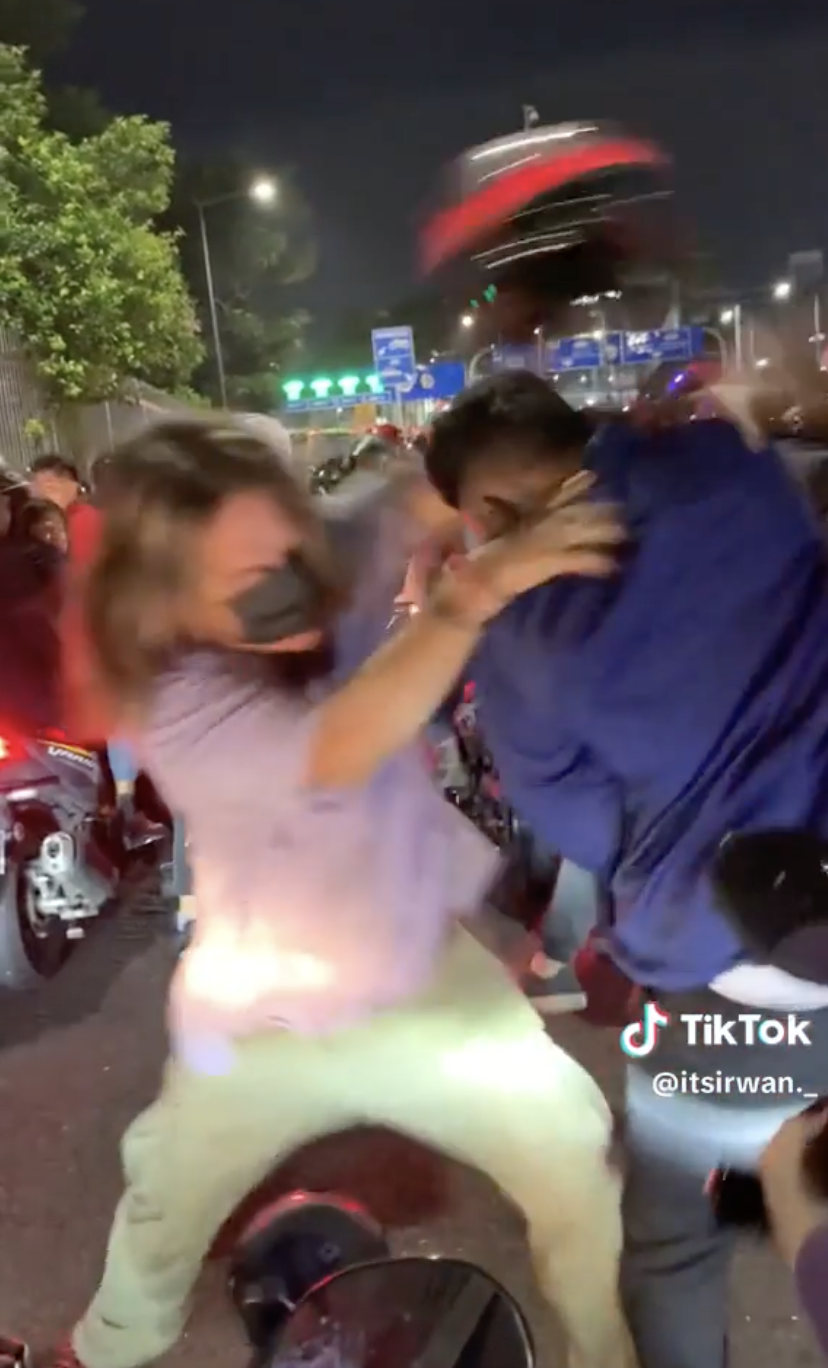 The man in the lilac shirt then falls to the ground and is punched in the head before quickly recovering and retaliating with his own helmet.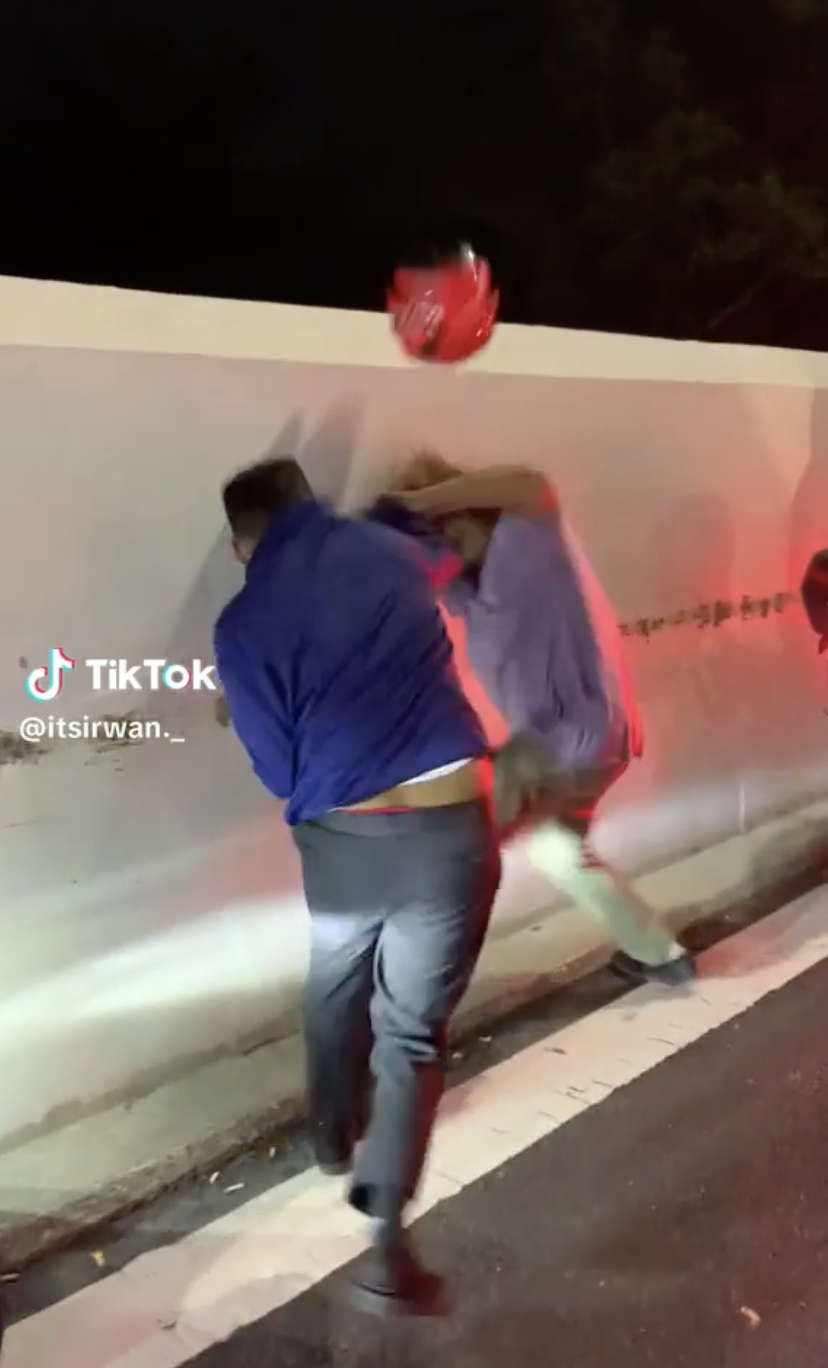 The SPF has stated that they will not tolerate acts of violence that disturb public peace and are investigating both men for the offense of affray under Section 267B of the Penal Code 1871.
The offense carries a potential penalty of up to one year in prison, a fine of up to S$5,000, or both.