Yesterday marked a historic day in the sporting arena after Aaron Chia-Soh Wooi Yik became the first Malaysians to be crowned world champions at the World Championships in Tokyo.
Following the win, Prime Minister Ismail Sabri took to Facebook to congratulate the duo for their win.
'Where's our cuti?'
However, being typical Malaysians, many netizens began to flood Sabri's Facebook account with pleas for a public holiday to celebrate the historic win.
One wrote: "What is this, no special holiday ke? If Najib Razak was still PM, he would have announced it. I miss Bossku."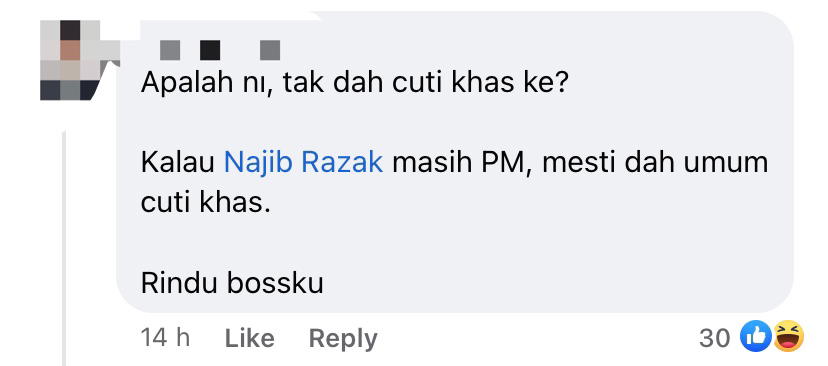 Another quipped: "Imagine this…Monday and Tuesday's a holiday in conjunction with becoming world champions and Wednesday's National Day holiday…wow!"

Even Deputy Minister of Youth and Sports Ti Lian Ker joined into the banter, where he told netizens to wait for Sabri's announcement.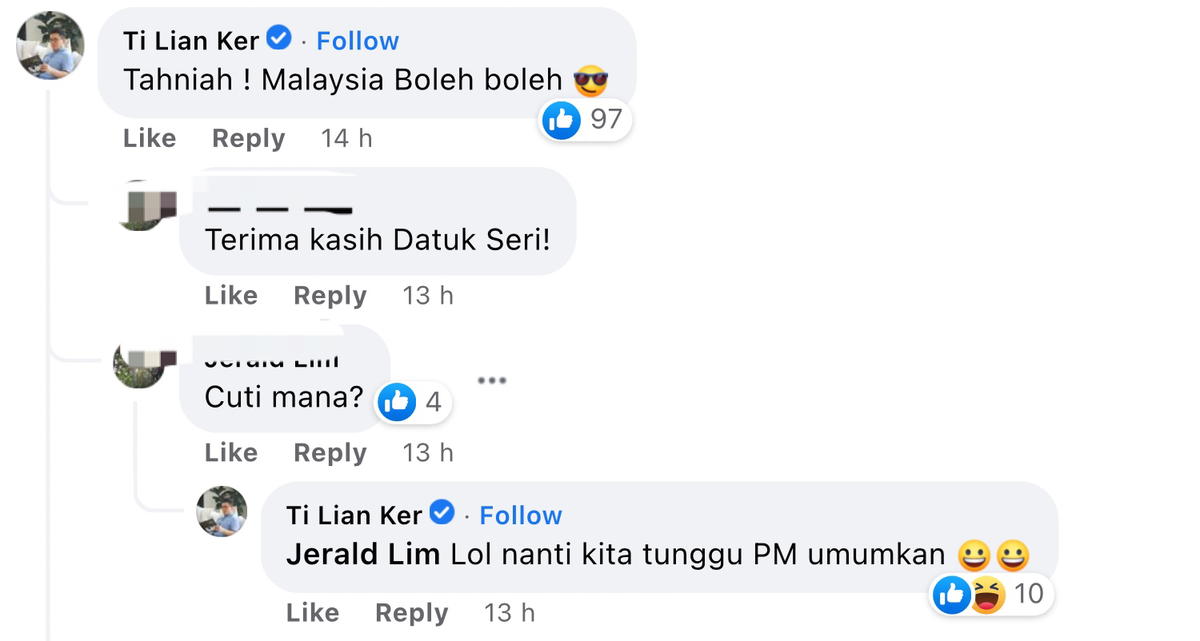 One even gently reminded Sabri that Malaysia had waited 45 years to be crowned champion, with the last time being in 2010 when Koo Kien Keat-Tan Boon Heong stormed into the finals.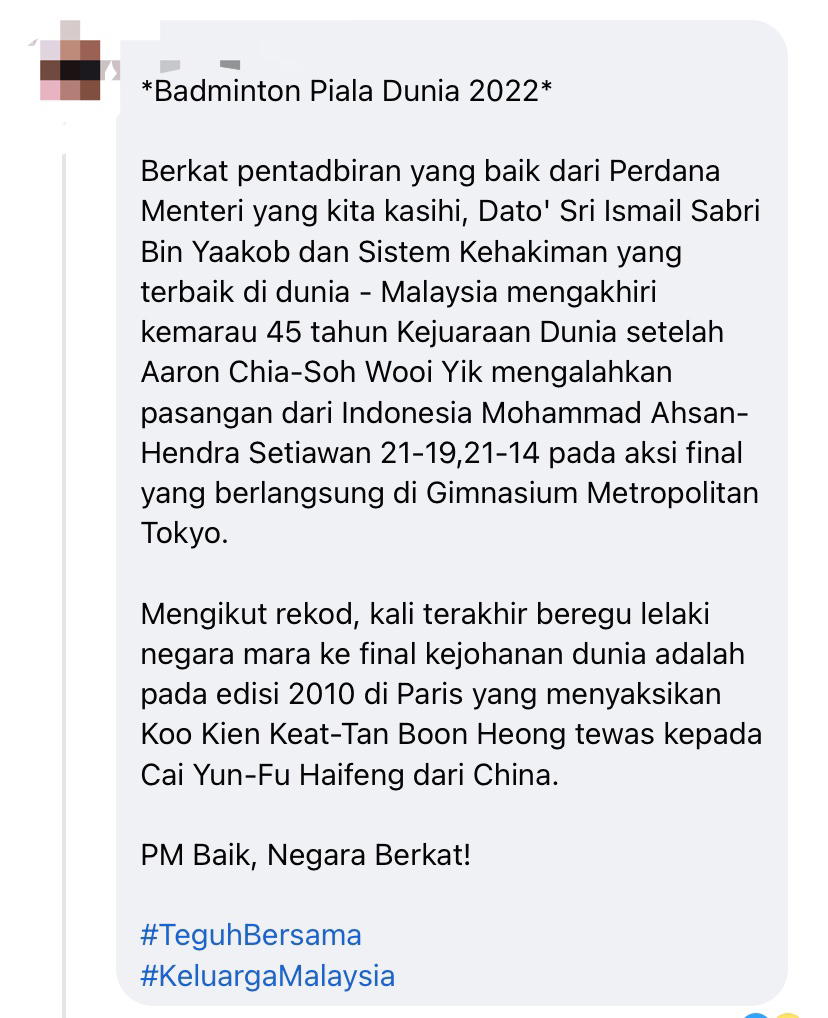 Holiday or not, the whole of Malaysia is super proud of you both, Aaron Chia and Soh Wooi Yik!
---
---
---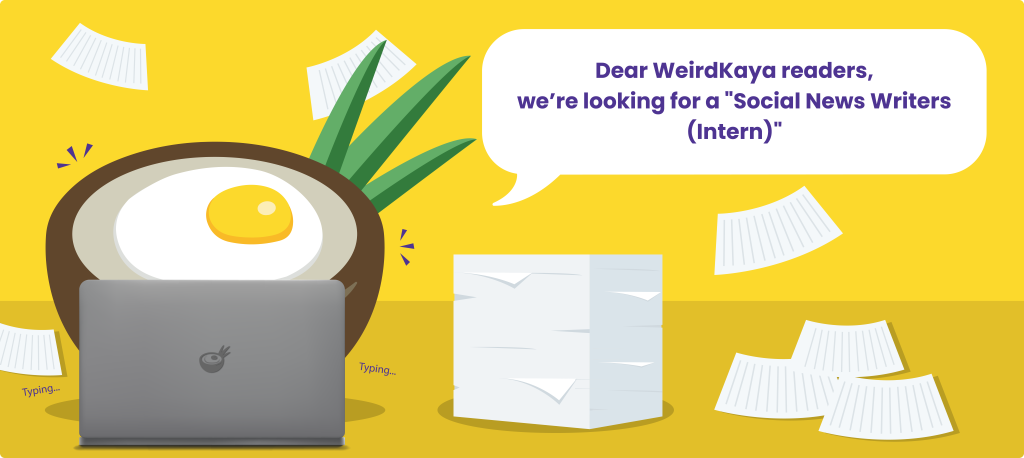 ---