TOKYO– Aaron Chia-Soh Wooi Yik have made history by clinching Malaysia's first-ever gold in the BWF World Championships.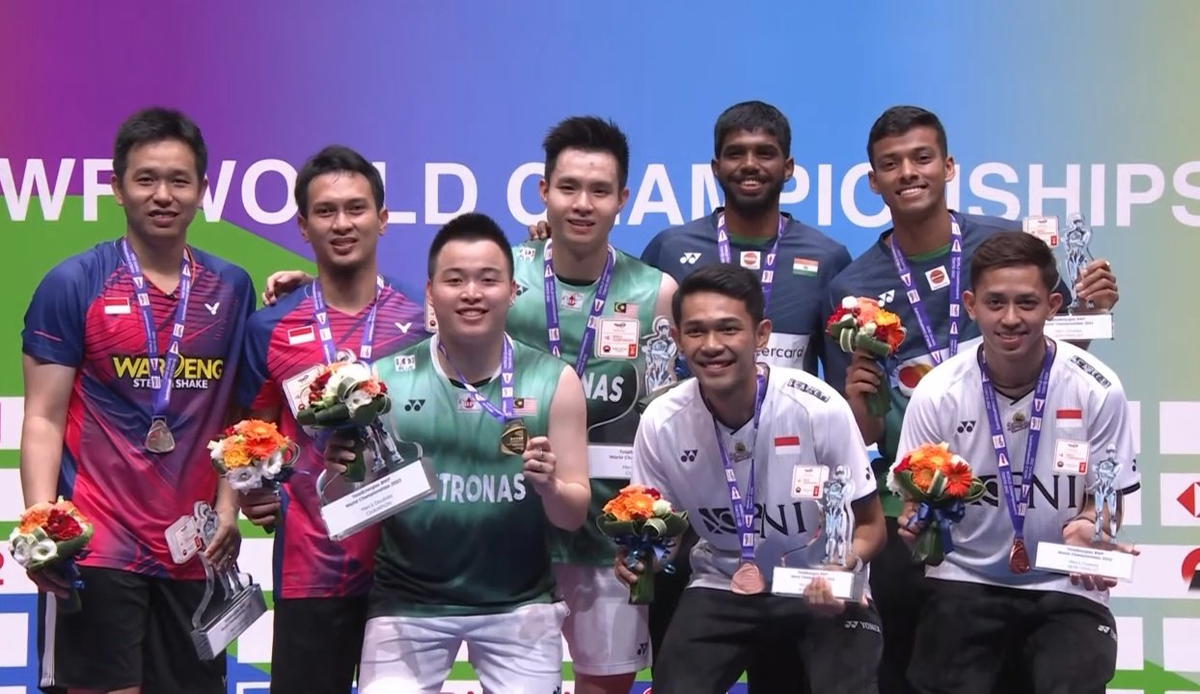 The pair has never won a BWF title, but they have finally broken through their own barrier by defeating Indonesia's Mohammad Ahsan-Hendra Setiawan in the World Championships final at the Tokyo Metropolitan Gymnasium today.
The world number 6 men's doubles pair beat former three-time world champions Mohammad Ahsan and Hendra Setiawan of Indonesia in straight sets of 21-19, 21-14.
The Malaysians trailed 7-11 at the half of the first game, and the game seemed to be over at 16-11 and 18-12.
However, they refused to give up and scored four straight points to bring the score to 16-18. They then tied the game at 19-19 before snatching the next two crucial points to take the first game,
Congratulations and thank you for making Malaysia proud!
---
---
Cover images via Twitter/@craigansibin and @badeuminiLZJ