TW: Mentions of abuse and violence
A 19 year-old-girl recently took to Instagram to recount the physical and mental torment she had to endure at the hands of her stepfather, which has left parts of her body bruised.
Abused by her stepfather
According to a police report lodged by Dahlia on Sept 18, she was visiting her biological mother on Aug 17 at around 11pm at Parit Buntar, Perak.
Not long after, an argument broke out between her and her mother. Her stepfather, who was in the bathroom at the time, allegedly stormed out and attacked Dahlia.
He then dragged her by the neck and landed a slap across her left cheek. He also allegedly threw her to the ground and kicked her back and stomped on her head repeatedly.
Saved by neighbour
Dahlia claimed that her stepfather continued kicking her near the front door until she rolled under a car and proceeded to use his heel to kick her eyes.
To her horror, her stepfather allegedly went to take a parang (machete) from the kitchen and was close to slashing her with it.
Thankfully, a neighbour came to Dahlia's rescue, sending her stepfather scurrying back into the house and locking himself inside.
Shortly after the traumatising incident, Dahlia's friend sent her to her biological father's home.
Suffered injuries to her body
Dahlia said that doctors who examined her found that she had sustained bruises and swelling on her left cheek, head and back along with pain to both of her legs.
She also said that her vision remains blurry due to the injuries inflicted to her eye. She added that she finds it hard to eat and quivers in pain whenever she sneezes.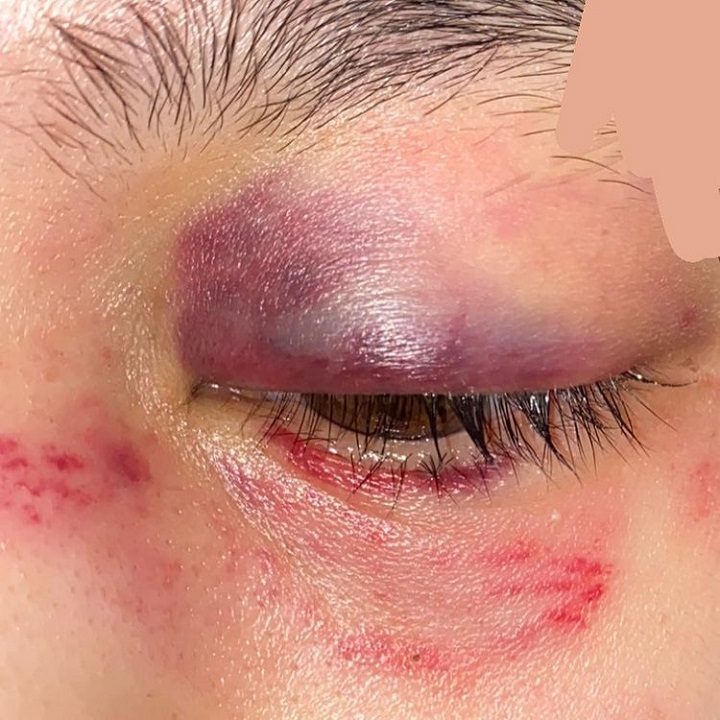 Told by police to forgive her abuser
To add insult to injury, Dahlia claimed that the police told her not to hold the incident against her stepfather and forgive him when she lodged a police report.
On top of that, her own mother allegedly didn't support her either.
"I'm not seeking for attention. And I'm not trying to get everyone's sympathy. I AM NOT.
I want justice. Justice for what I have been treated. For what he had done towards me. This is what he has done to me. And I don't f***ing deserve it.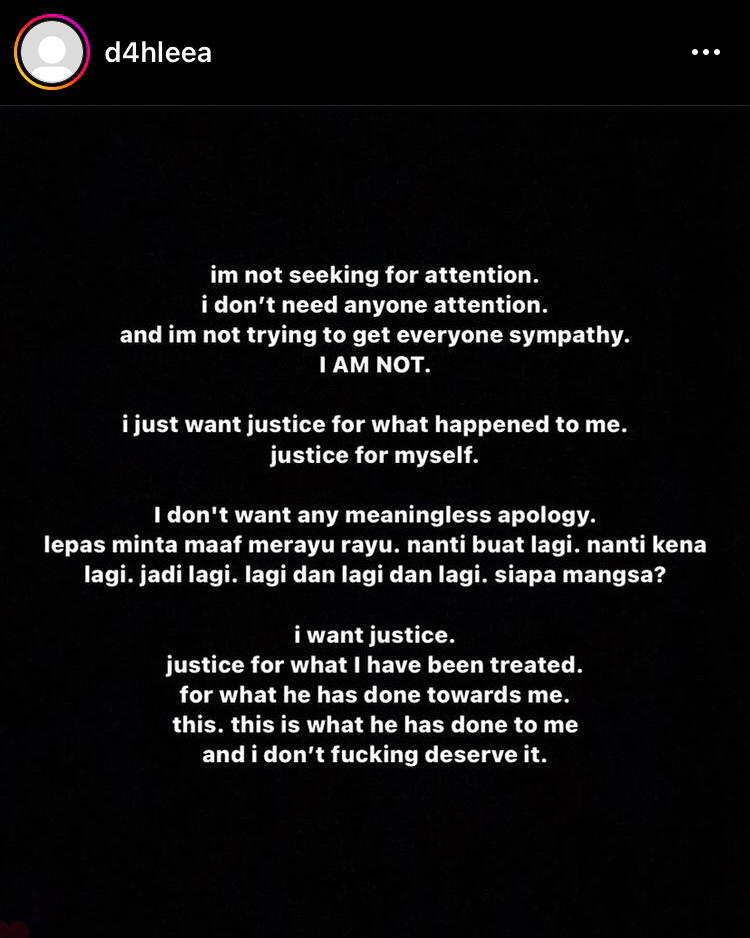 Netizens cry for justice
Dahlia's ordeal has since stirred an uproar among netizens, who were horrified by the abuse she suffered and gave her words of support.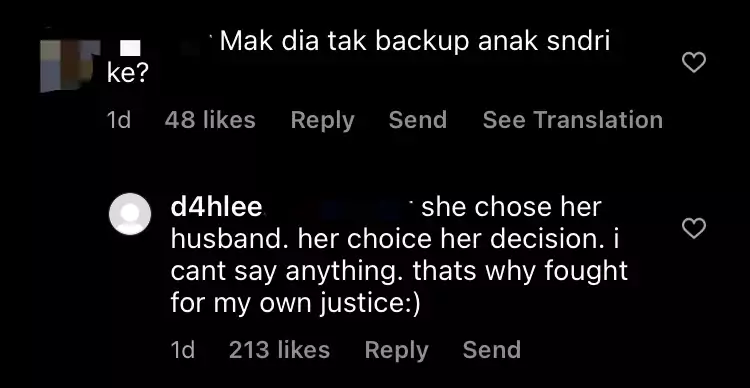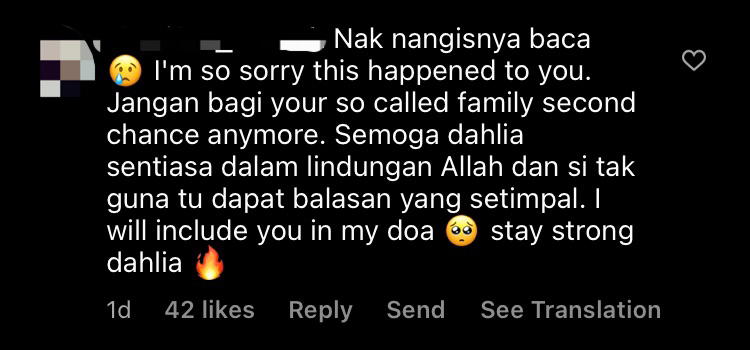 Dahlia's story also caught the attention of local celebrity Caprice, who pledged to help her seek justice.

Stepfather released on bail
The Vibes later reported that Dahlia's stepfather turned himself to the police on Sept 18 and was released on bail the next day.
Kerian police chief Mazuki Mat said the case is currently being probed under Section 323 of the Penal Code for causing injury and Section 18A of the Domestic Violence Act.
We hope that Dahlia will get the justice due to her and continue to stay strong!
READ ALSO:
---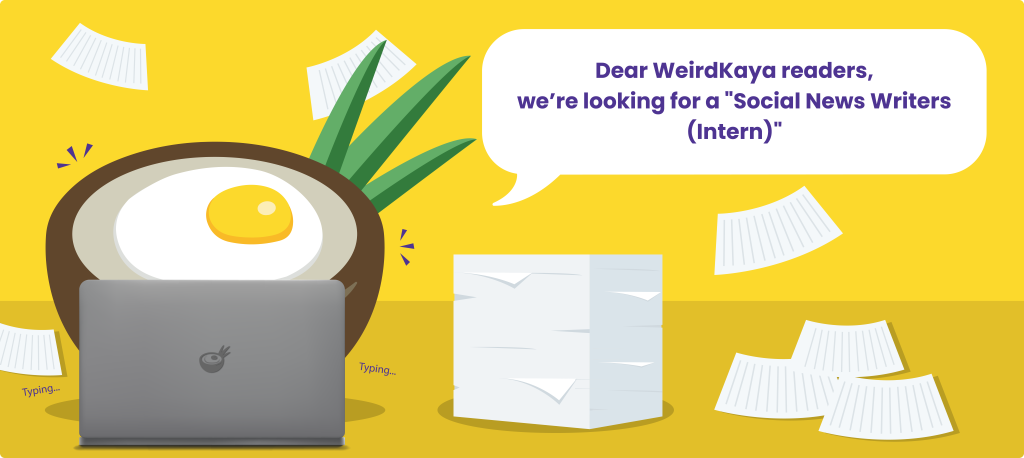 ---