A video posted by TikTok user @onsir11 went viral as he recorded a minor accident involving a food delivery rider colliding with his vehicle.
The Tiktoker Andrew Cheah, who was driving an MPV, got out of his car immediately to inspect the damage.
He found that a section of his car's skirting was dislodged.
Much to Andrew's surprise, the food delivery rider pulled over and parked his vehicle to apologise.
"Why didn't you run away?" Andrew asked the young man.
"I made a mistake, how could I run away?" the young rider replied.
He apologised and offered to pay for any damage caused by the collision.
RM 80 a Day
During their conversation, Andrew also asked about his age and income. The delivery rider shared that he was earning RM 80 a day and was only 19 years of age.
Impressed by his replies, Andrew commended the young man's honesty and sincerity.
"Ok takpe, don't worry."
Additionally, Andrew chose not to pursue the matter further, recognizing that 'cari makan susah' (earning a living is difficult).
When Kindness Meets the Road
At the time of writing the video has garnered 3.4 million views and 278.8k likes on TikTok.
Many netizens praised Andrew for his kindness.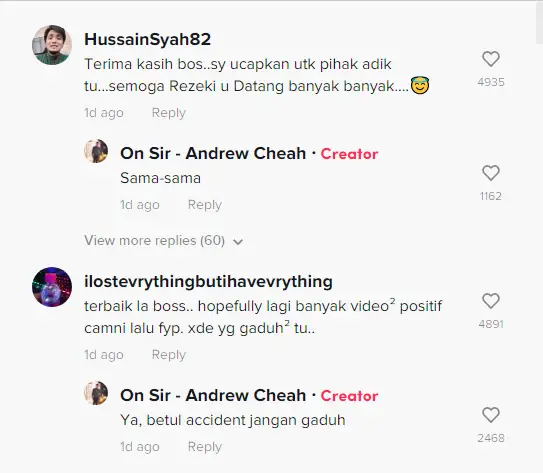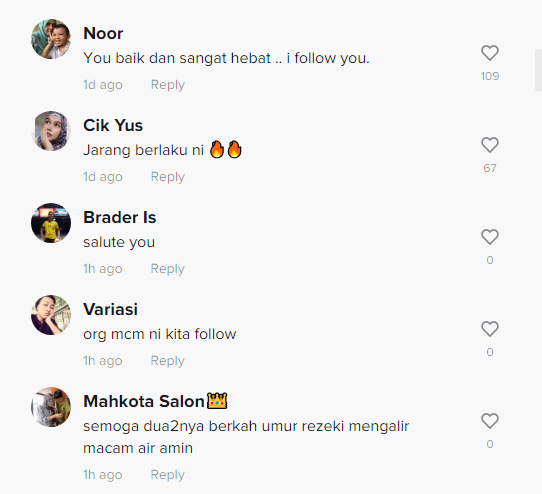 ---

---
---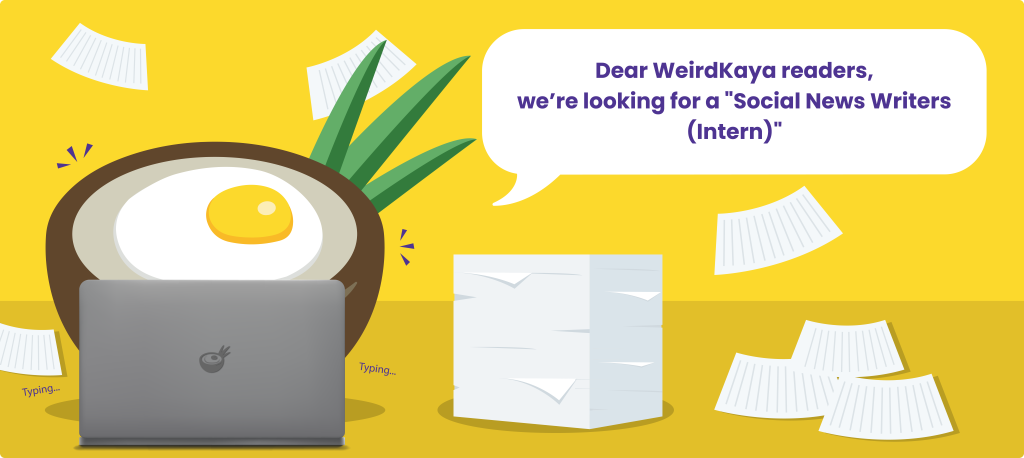 ---