Driving a car requires one to have both the skill and proper license to do so as failing to have neither of them can result in injuries or even death.
A group of customers at a food court in Melaka had a shock of their lives after a multi-purpose vehicle (MPV) suddenly reversed into them as shown in a terrifying clip circulating online.
16yo M'sian boy reverses MPV into Melaka food court
In the 22-second clip, it showed the customers having a meal at the Tanjung Kling food court in Melaka.
Suddenly, a grey MPV reverses into them, causing them to run helter-skelter. As for those who couldn't escape in time, they got hit by the vehicle, with some even going underneath it due to the impact.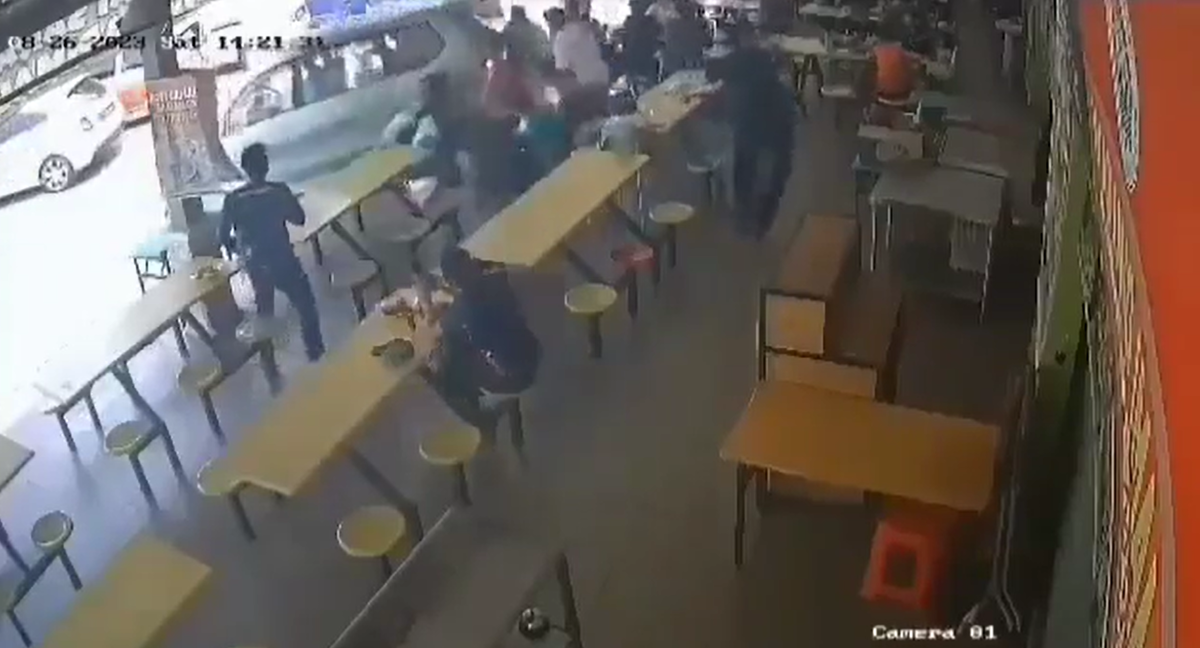 According to multiple news reports, a total of 11 customers sustained injuries as a result of the accident.
Boy told by mum to start up car engine
Kosmo later reported that the MPV, a Toyota Avanza, was driven by a 16-year-old boy in the 2.43 incident.
Central Melaka district police chief Assistant Commissioner Christopher Patit said investigations revealed that the boy was told by his mum to start the engine of the vehicle.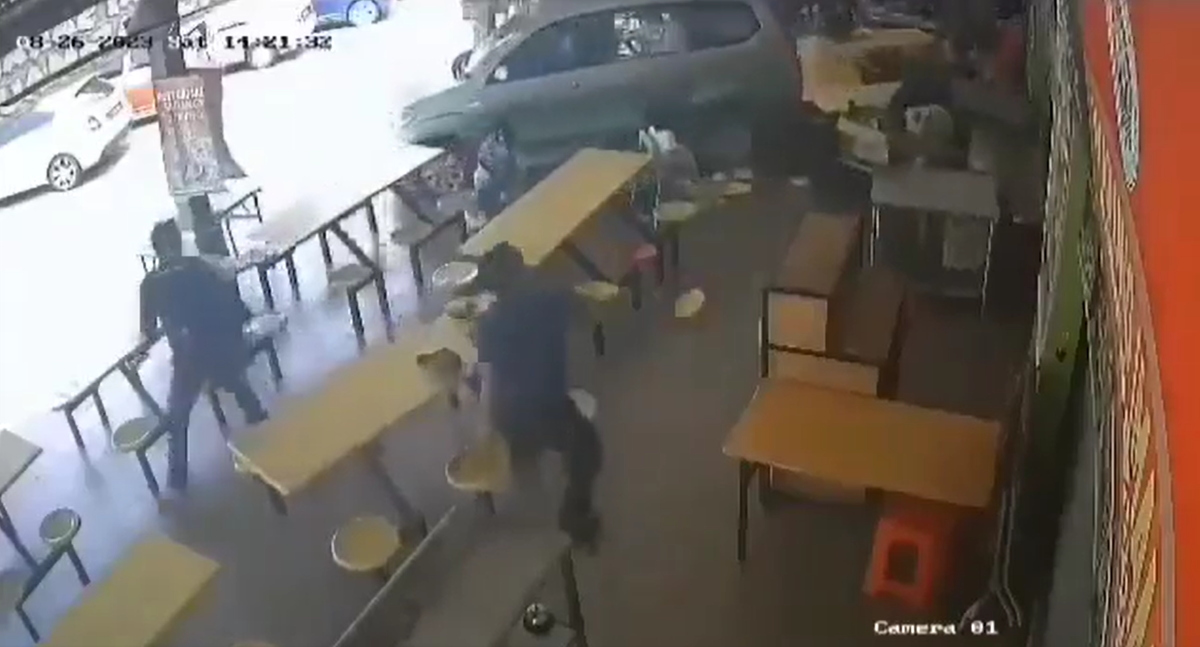 "When he got into the vehicle, he stepped on the gas pedal and changed the gear to reverse (R).
"As such, the MPV reversed and hit a Proton Suprima S parked next to it before ramming into the customers," he said.
Exact number of victims unknown
Patit added that police are still trying to determine the exact number of casualties involved in the accident.
"While we believe that some were injured, none of them have come forward or lodge a police report so we cannot tell how many were hurt."
He said the case is being investigated under Section 43(1) of the Road Transport Act 1987.
Watch the clip here:
🚨TW: Accident

1. A 16-year-old boy in Melaka accidentally crashed his mother's MPV into a food court yesterday.

"The teen was asked by his mother to start the MPV, but he accidentally stepped on the accelerator, reversing the vehicle into diners," says PDRM. pic.twitter.com/0n4iM8F5wa

— BFM News (@NewsBFM) August 27, 2023
To all parents, make sure your kids don't get behind the wheel unless they have a license to do so!
READ ALSO:
---
---