BENTONG – Residents at Janda Baik, Pahang, woke up to find their home submerged in floodwaters this morning after a two-hour downpour.
According to Kosmo!, heavy rains began to pour at 4am, leading to a total of 140 houses being damaged.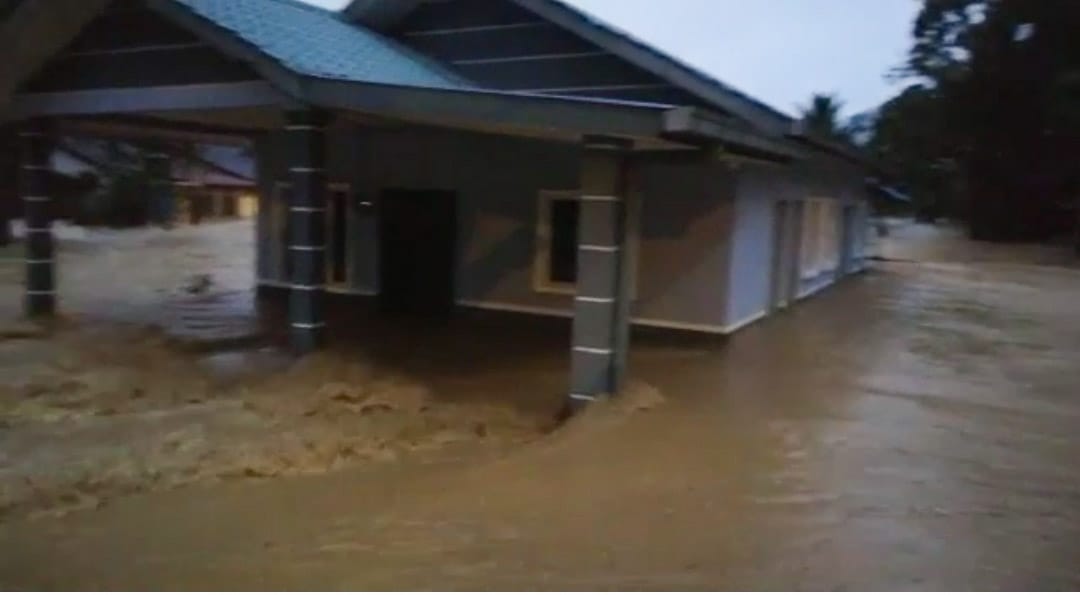 The flash flood has also affected the villages located at Kampung Janda Baik, Kampung Cheringin, Kampung Sum Sum, and Kampung Chemperuh.
---

---
This is especially a hard hit for chalets and homestays in the area, which had barely recovered from the devastating floods late last year.
A villager from Kampung Cheringgin, Ahmad Sabirin Abdul Rahim, told the Malay daily that the flood is one of the worst ever, where floodwaters quickly rose to waist level.
A video also showed strong currents of muddy waters sweeping through the entire village.
Watch the video here:
Thankfully, the floodwaters started to recede at 7am, allowing residents to begin cleaning up their homes.
Read also:
Cover image via Kosmo!.