Teachers often spend a lot of time and effort in preparing additional classes for students in order to gear them up for exams.
However, some students find it troublesome and may resort to skipping it altogether without informing the teacher beforehand.
Zero attendance for additional classes
In a TikTok video uploaded by an English teacher (@duri_anggrek), she shared how she was ghosted by her students while waiting for them to attend additional classes.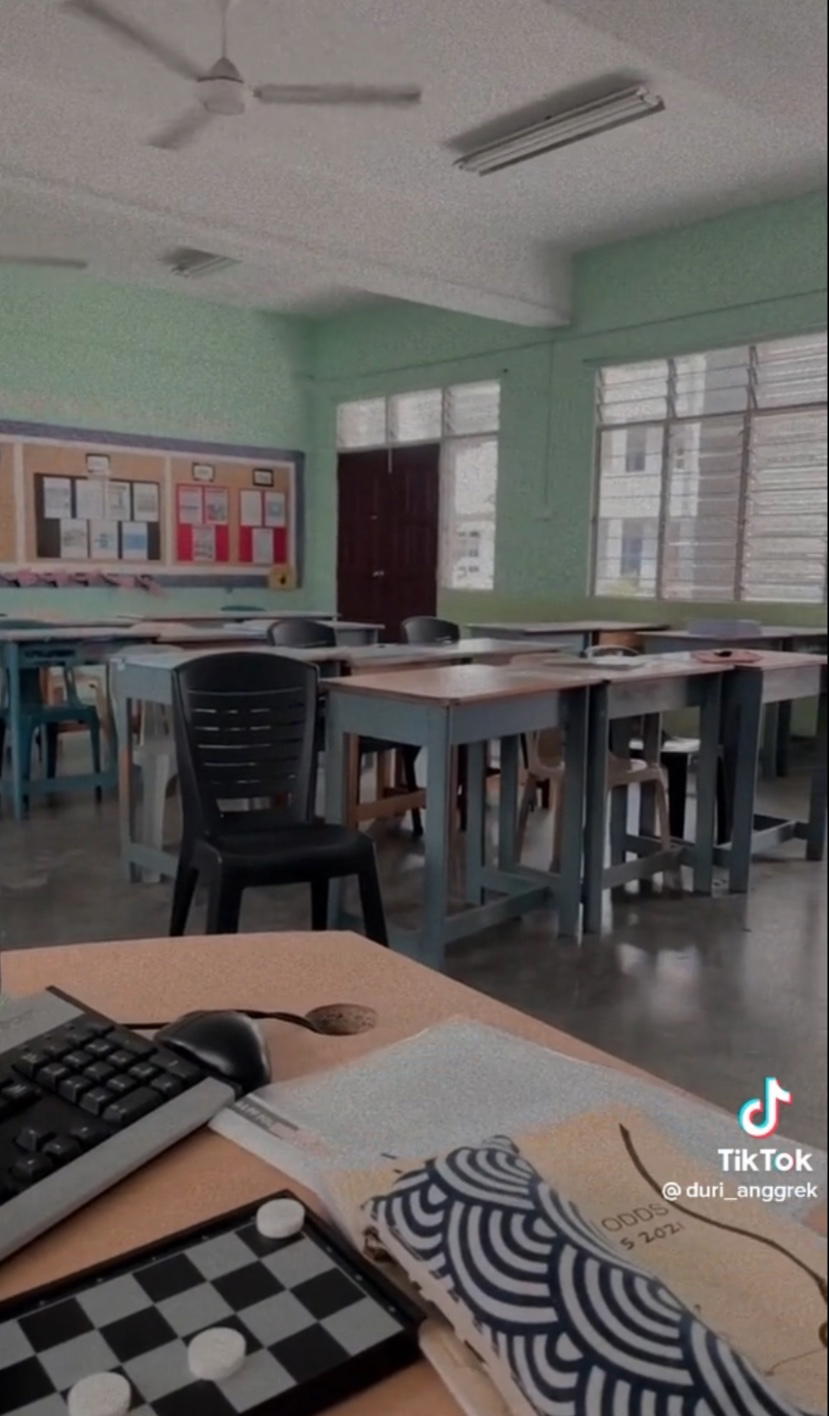 The clip also included a screenshot of her conversation with her students on WhatsApp, where she told them that the class will be held from 4pm to 5.30pm at school.
After waiting for 37 minutes, @duri_anggrek asked the students whether they were still coming but it all fell on deaf ears, leaving her bitterly disappointed.
Watch the video here:
Explains the 'late' reminder
In a separate TikTok video, @duri_anggrek responded to a question posed by a netizen over why she didn't inform the students much earlier.
She said that all additional classes, including the time and location, were decided by the school.
She added said that every student was given a timetable which informed them of the classes they had for the day.
"I can't decide when, where and what time additional classes are held. We're not paid for this. We just do it for free," she said.
Watch the video here:
'This is so sad!'
The video has since garnered 1.3 million views at the time of writing, where netizens expressed sympathy for the teacher and slammed the students for their lack of respect.
"(Having) good manners towards the teacher is the key to success."

"Even if I don't like the subject, I would still attend (the classes)."

"If you can't attend the class, please inform your teacher. Don't keep her waiting like this!"

While getting A's is important, nothing matters more than showing respect to your teachers!
READ ALSO: