KUALA LUMPUR – UMNO president Zahid Hamidi has taken to Facebook to alert netizens of scams being made under his name.
This comes after his WhatsApp and Telegram accounts were hacked and used by scammers to fool people into parting with their hard-earned money.

My WhatsApp and Telegram has been hacked. To my friends and acquaintances who have received irrelevant messages, please ignore them. I'm in the process of retrieving my account.
He also included screenshots of hackers requesting unsuspecting victims to deposit RM5000 into a Maybank account allegedly under his name and even used a profile picture of his face to make it appear legit.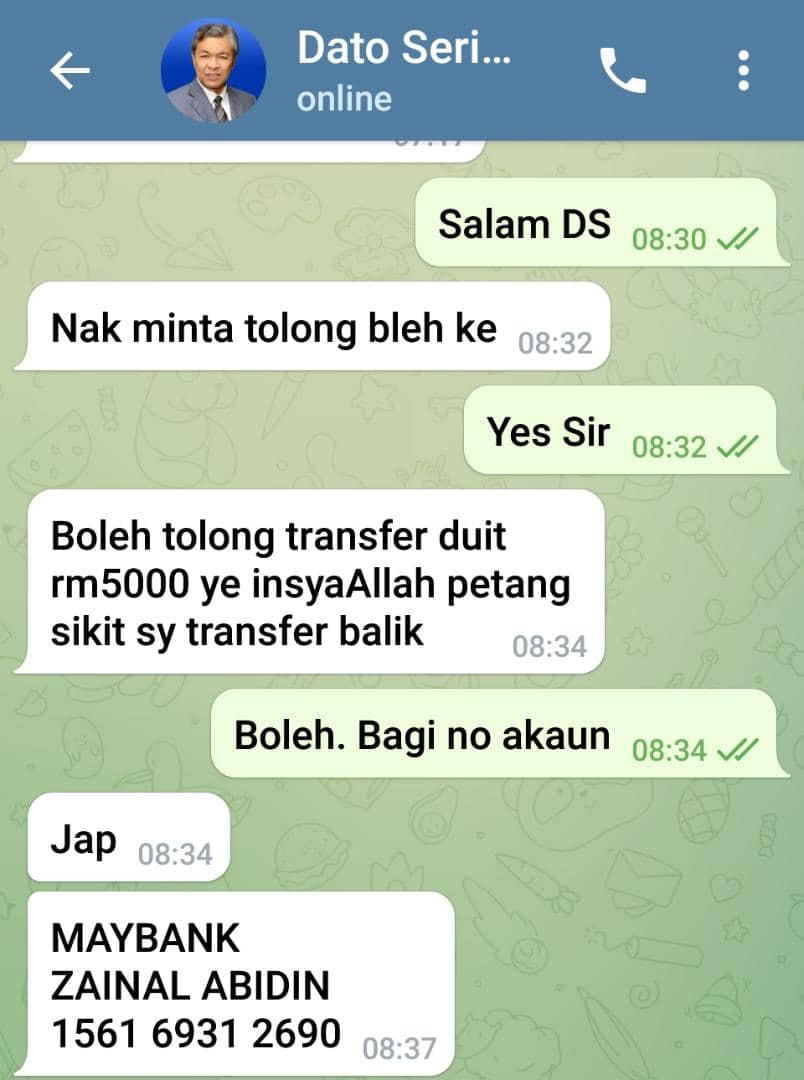 If you receive messages from an unknown number asking for large sums of money, report it to the authorities immediately and protect yourself from scammers!