Following the end of GE15, Malaysians have found themselves in a rather weird timeline by witnessing a hung Parliament for the very first time and seeing arch-rivals Barisan Nasional (BN) and Pakatan Harapan (PH) forming the government together.
Things got even stranger when BN chairman Zahid Hamidi surprised everyone by delivering a part of his ceramah in fluent Manadarin.
Delivers ceramah in fluent Mandarin
In a video that has since gone viral on Twitter, Zahid was giving a ceramah days before the Padang Serai election on Dec 5.
In his speech, he told the crowd the importance of BN and PH forming the unity government for the country's stability.
I learned from my mistakes. BN and UMNO learned from our mistakes. We indeed had a lot of money during the 2018 election. But money is not everything, though everything needs money.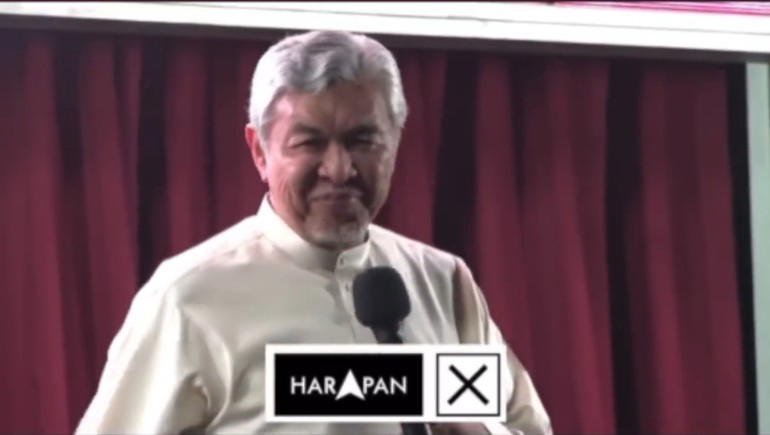 Suddenly, he abruptly switched to Mandarin and said, "Wo mei you qian. Hen duo qian? Bu zhi dao, bu yao qian (I don't have money. A lot of money? I don't know, I don't want money)."
"I am Malay. You are Chinese. I am Malaysian. We are all Malaysians, right?" he continued in Mandarin, much to the delight and surprise of the crowd.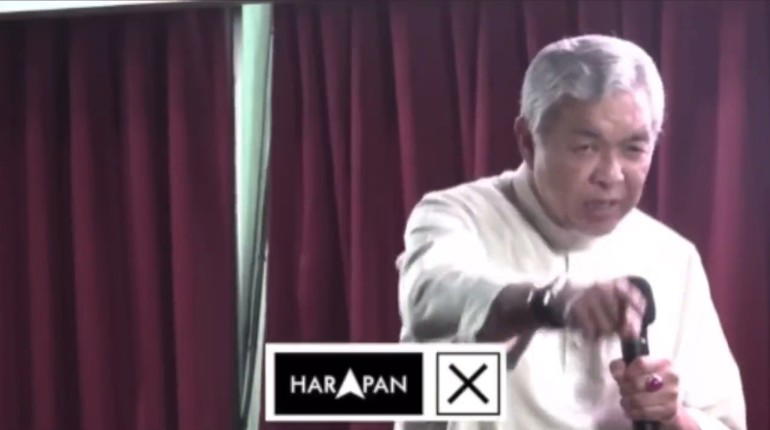 Watch the clip here:
Zahid Hamidi ni baru seminggu masuk Pakatan Harapan dah reti cakap Cina. pic.twitter.com/gT8r5nbaJo

— Zailee (@zaileefd2) December 6, 2022
But how?
Following the clip's release, many have wondered where and how did Zahid learn the Chinese language.
Interestingly, it turned out that the DPM was actually raised by a Chinese foster father, giving him the opportunity to learn Mandarin.
"I have a Chinese foster father. I sold ice-cream together with him way back when I was in Primary One to Primary Six … for six years," he said as quoted by Malay Mail.
Aside from his foster father, Zahid is said to also have a Chinese godmother, whom he visits every Chinese New Year.
Saya masih terima angpaw dari ibu angkat. Tradisi yg masih diteruskan hingga hari ini oleh kaum Cina. Terima kasih keluarga Beh Song Wan atas jemputan #gongxifacai #Negaraku pic.twitter.com/bEiGRrbRK3

— Ahmad Zahid Hamidi (@DrZahidHamidi) February 17, 2018
Wow or meh?
Zahid's sudden burst of fluent Mandarin has since elicited a range of reactions from netizens.
One decided to give viewers "subtitles" to the speech by writing down the speech complete with Malay translation.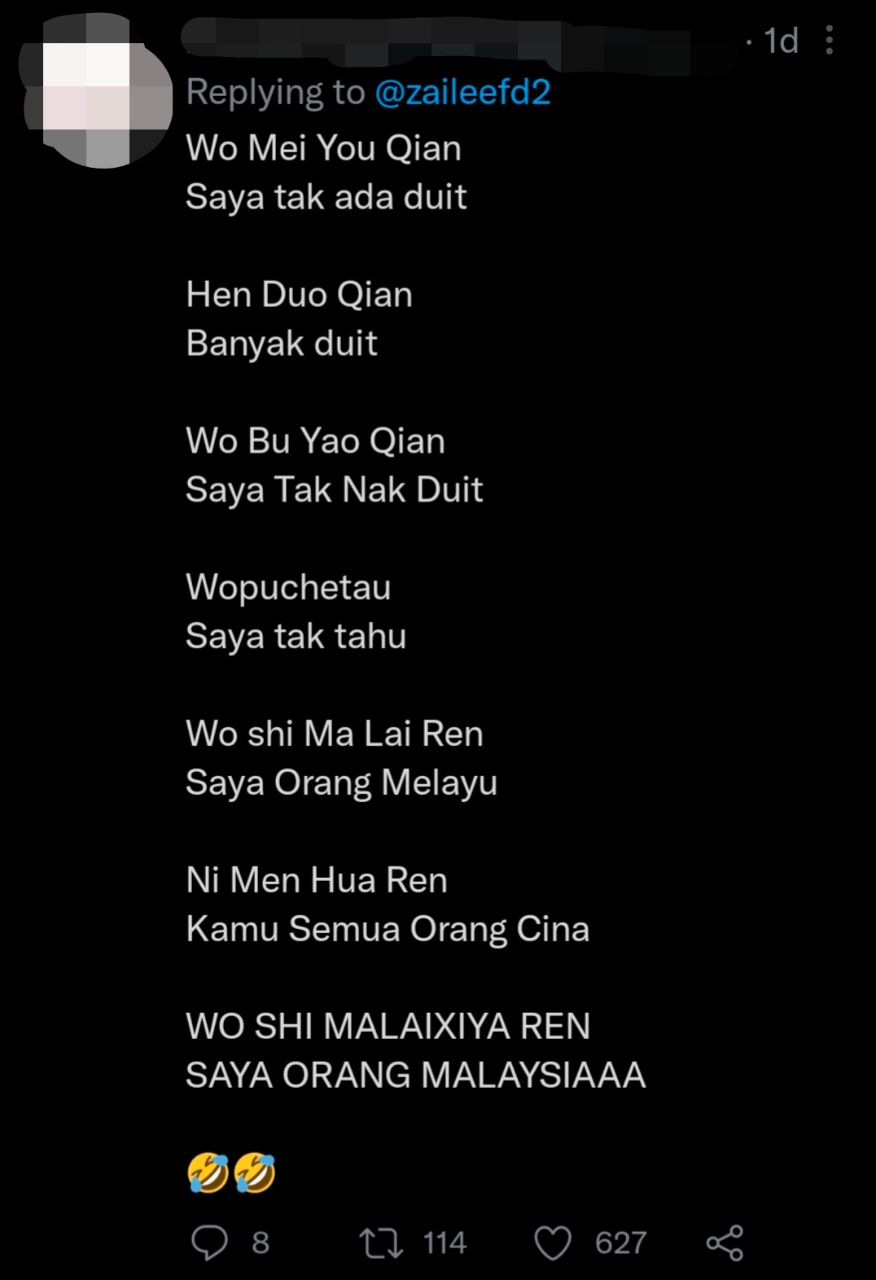 While some were impressed by Zahid's hidden talent, others weren't that convinced and said that it was common for different races to speak other languages in multicultural countries like Singapore.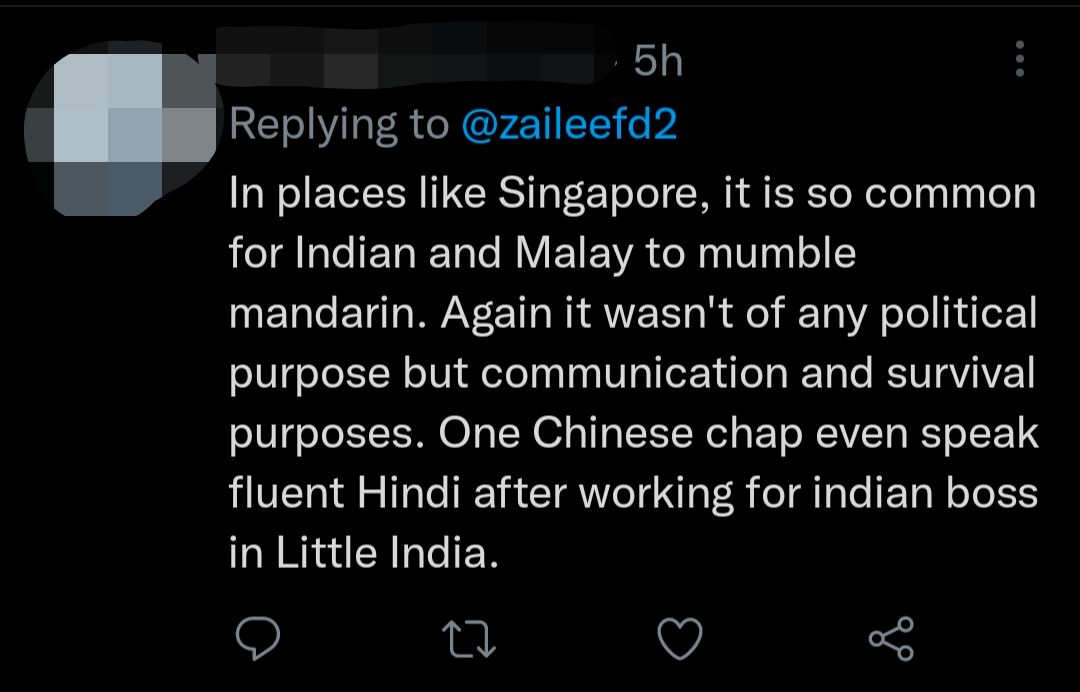 What do you think? Let us know in the comments!
READ ALSO:
---
---