Barisan Nasional (BN) chairman and UMNO president Ahmad Zahid Hamidi has rubbished claims that he's stepping down from his position.
This comes after a press statement alleging that he was resigning went viral on social media.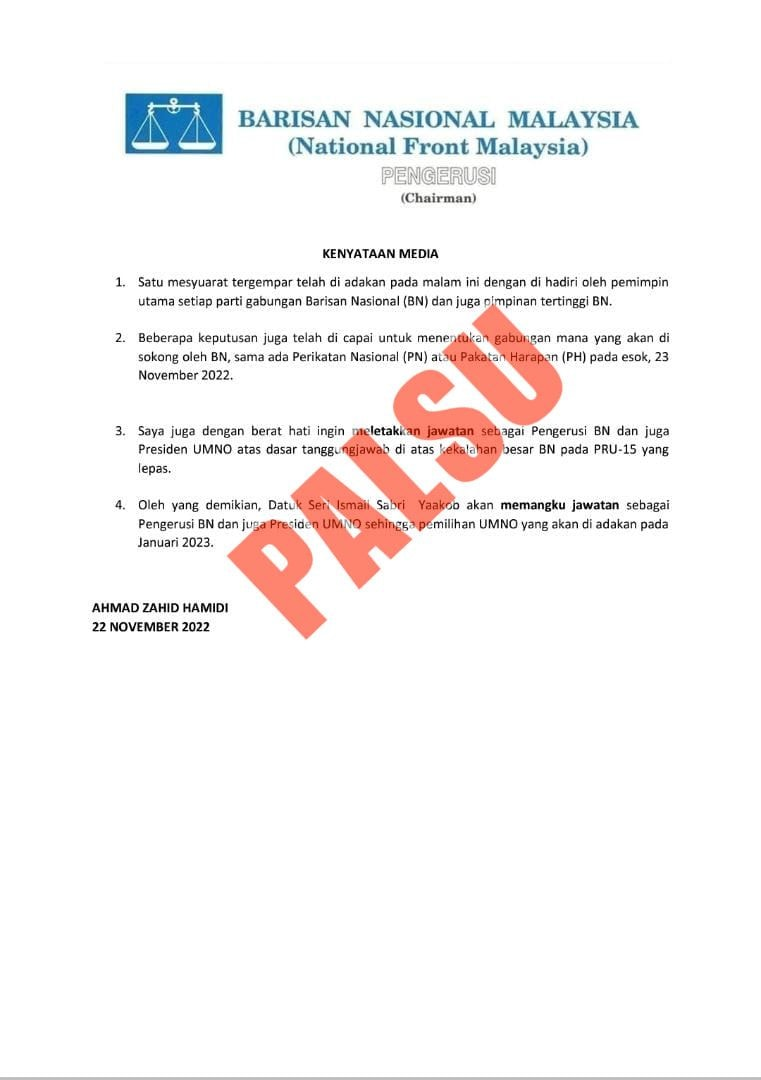 'I'm not resigning'
In a post on his official Facebook page, Zahid said that the statement was fake and fabricated by an irresponsible party.
Please don't make the situation worse…let's just pray for the best right now.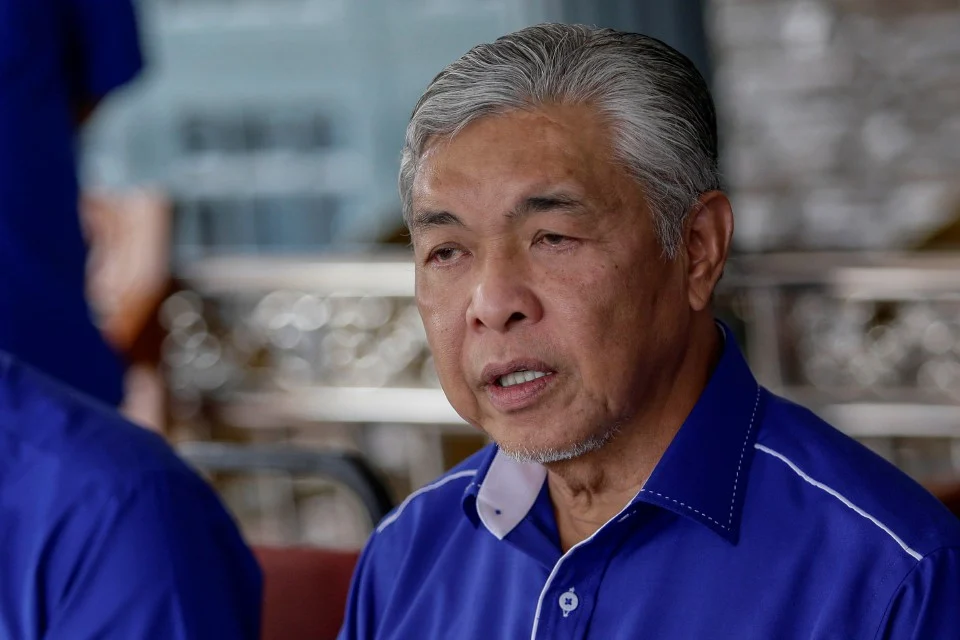 According to the doctored statement dated Nov 22, it claimed that an emergency meeting was held within BN component party leaders.
Among the issues discusses during the alleged meeting was deciding which coalition to support and form the federal government.
It also claimed that Zahid had expressed his wish to relinquish both of his positions after BN's disastrous performance at GE15 and would hand over his duties to Ismail Sabri Yaakob until party polls are held in January 2023.