In what seemed to be an admission of defeat, BN chairman Datuk Seri Dr Ahmad Zahid Hamidi said that the coalition is ready to accept "a huge signal sent by the people to the party" following the results of GE15.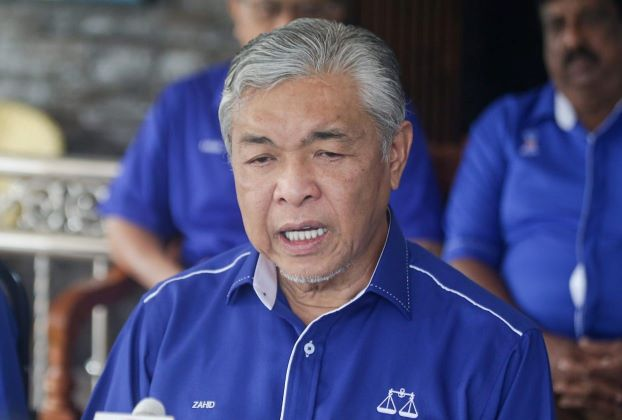 Zahid, who was one of the biggest proponents in calling for GE15 to be held despite warnings of monsoon floods added that BN "accepted and respected the people's decision".
BN will remain committed to contributing to the formation of a stable government and is willing to set aside our sentimental differences.
"We are also committed to seeing amiable ties between peninsular states and Sabah and Sarawak. We can be the bridge for this endeavour," he said in a statement released today.
Zahid said that BN will continue to work on regaining its former strength and understanding the needs of the new generation.
Read his statement here: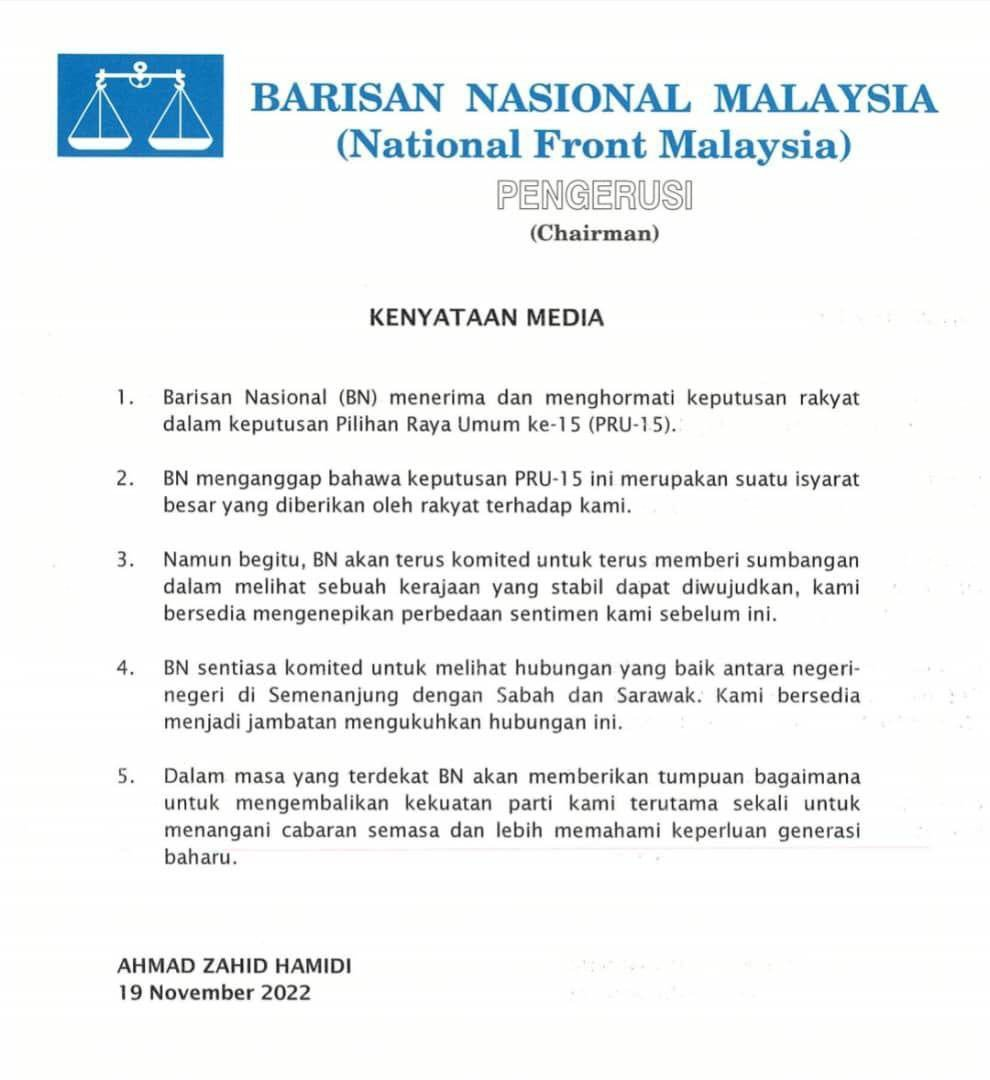 MORE TO FOLLOW.