Around 20 youths were seen heckling Muar MP and MUDA president Syed Saddiq during a ceramah at Muar, Johor last night (Oct 16).
According to FMT, other key PH figures were present at the event as well such as Amanah president Mohamad Sabu and Johor DAP chairman Liew Chin Tong.
'Penipu! Penipu!'
However halfway through Syed Saddiq's speech, things began to get chaotic.
The English daily reported that the youths were heard shouting "penipu!" (liar) and revved their motorcycle engines to disrupt the event.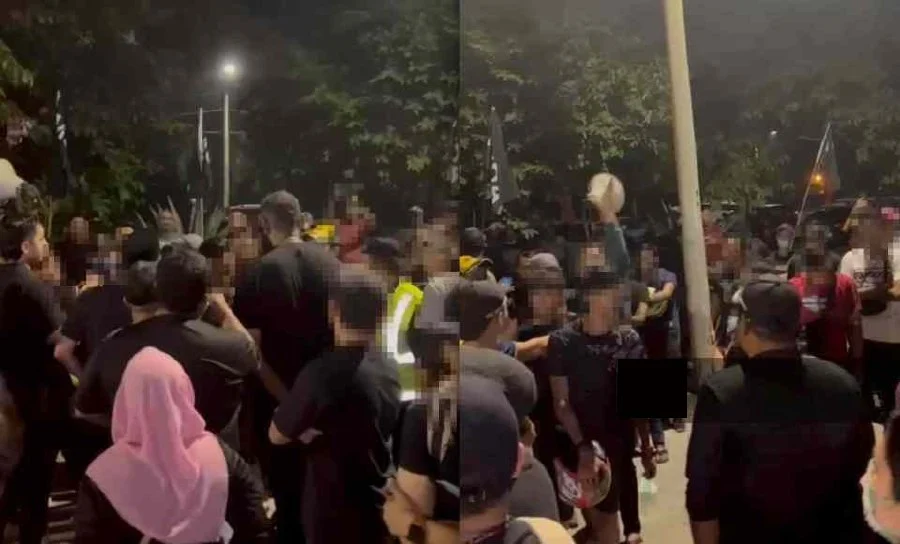 In turn, those who were listening to the Muar MP shouted back at the youths and told them to "balik" (go home).
Not fazed at all
Despite the commotion, Syed Saddiq kept his composure and even hit back at the rowdy youths for their behavior.
When they can't fight us with better arguments, they resort to this tactic. I'm sad to see Muar children begging from political elites.
"If they think with their motorcycles, they can shut us down, they are wrong. If they want to threaten us, we will fight but through debate. That is the real spirit of Muar children," he said.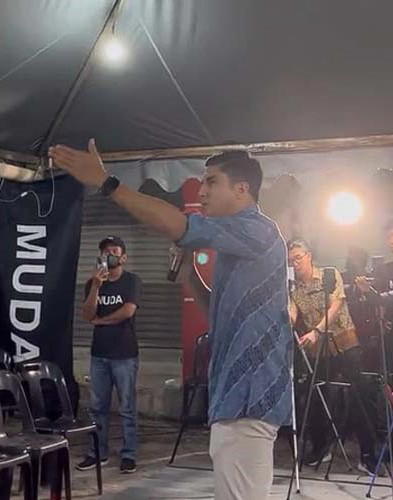 Anticipated trouble
Syed Saddiq's communications head, Farhan Iqbal later told reporters that the youths were most likely planted by UMNO, reported Malaysiakini.
On Twitter, he wrote that he noticed the group lingering near the area an hour before Syed Saddiq took the stage and knew that they were looking to cause provocation.
"We were ready. When Saddiq started speaking, they started shouting. I told them nicely, 'There's no need to do this if you don't like it. (You) can just go back.'", he wrote.
Auxiliary police were later instructed to monitor the situation while PDRM officers were seen doing their best to stop the youths from moving forward.
Cerita dia macam ni.

Awal-awal satu group motor datang.

Dah perhatikan dari awal lagi.

Aku sendiri berdiri depan group ni tunggu mereka buat provokasi.

Sejam lebih tunggu, dengar perbualan mereka memang tunggu @SyedSaddiq berucap.

Kami dah sedia.pic.twitter.com/tJKH5XXNex

— Farhan (@lamkanahraf) October 16, 2022
UMNO Muar division denies involvement
In response to Farhan's claim, Muar division UMNO youth leader Mohd Helmy Latif strongly denied the allegation on Twitter.
He also claimed that they didn't have time for such tactics.
"Many people asked me if the UMNO Muar youth (wing) did it, I swear that there was no instruction from me as the Muar UMNO youth leader to do this hateful thing. I reject (the provocation) as hard as I could. We don't have time for this."
Selaku Ketua Pemuda UMNO Muar, saya berkeras habis-habisan menolak politik secara provokasi seperti ini. Tak kira dibayar atau tidak, ini satu budaya yang tidak sihat dalam politik di negara kita. https://t.co/bivQGqcbNG

— Helmy Latif (@helmyabdlatif) October 16, 2022
READ ALSO:
---
---