BATU PAHAT – A group of youths were caught on tape fighting with each other at an unknown bar and used glass bottles and chairs as their weapon of choice.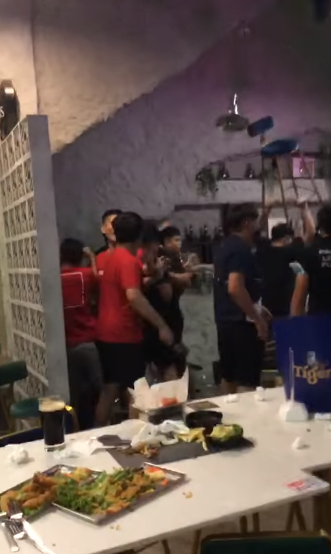 Facebook user Elain Lee, who posted the 30-second video, also tagged multiple local news outlets in the post and urged them to give widespread coverage to the incident.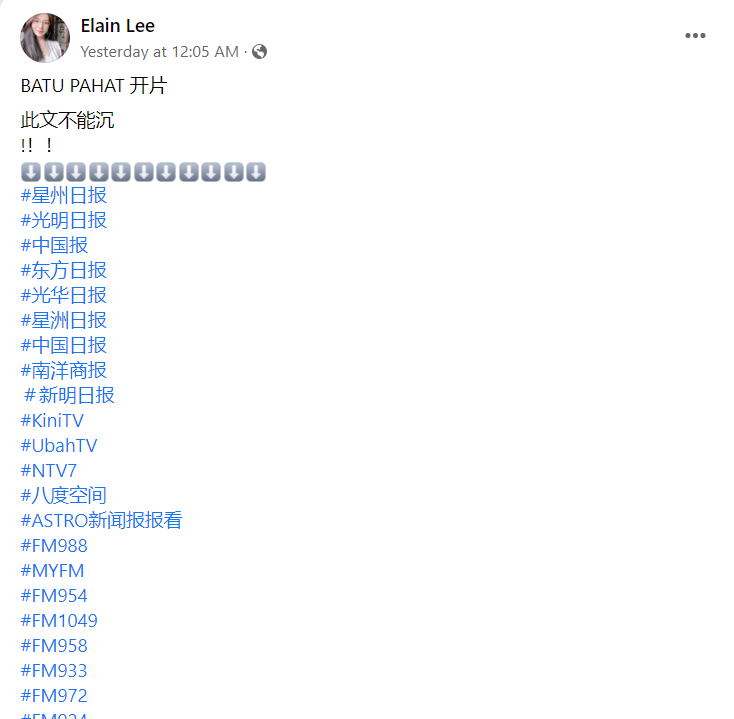 In the video, around 10 men were seen scuffling with one another and did not wear face masks. However, the reason for the fight remains unclear.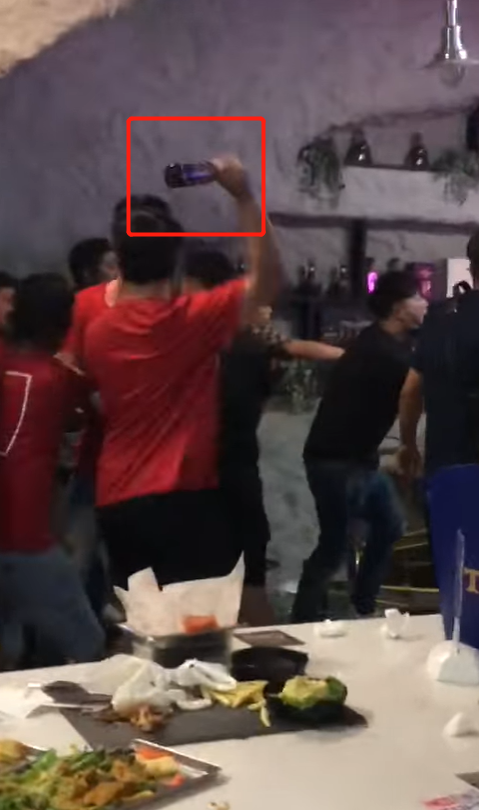 A man dressed in a red shirt was also seen grabbing onto a glass bottle and waiting to strike it against an unfortunate's person's head.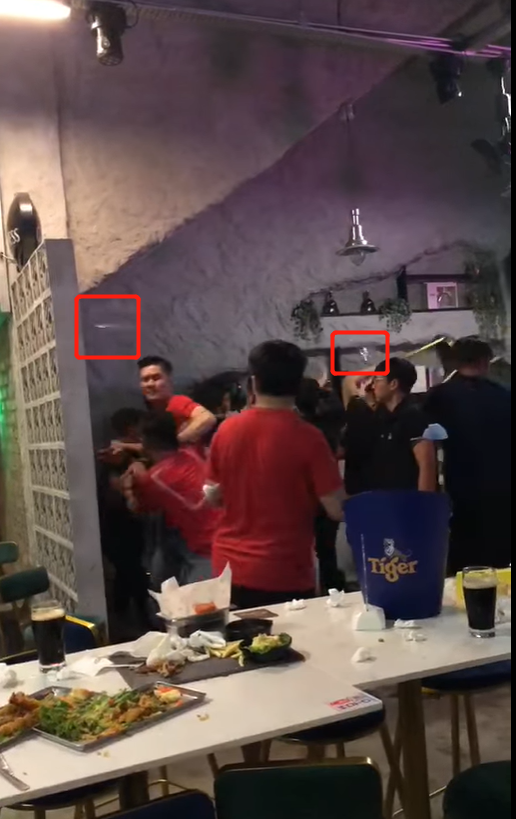 As the fight spilled over to the other tables, all the other patrons could do was to watch on in horror and helplessness.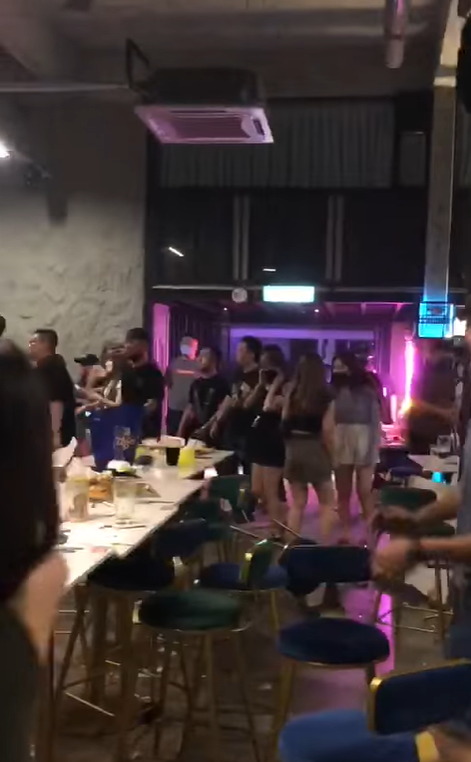 Another man was also seen picking up a chair and smashed it downwards.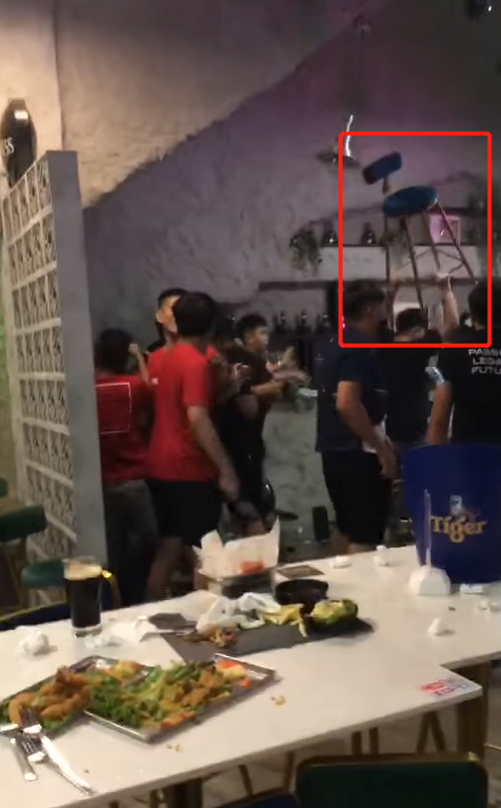 The fight later subsided as a few young men stepped in and tried calming down the aggressors.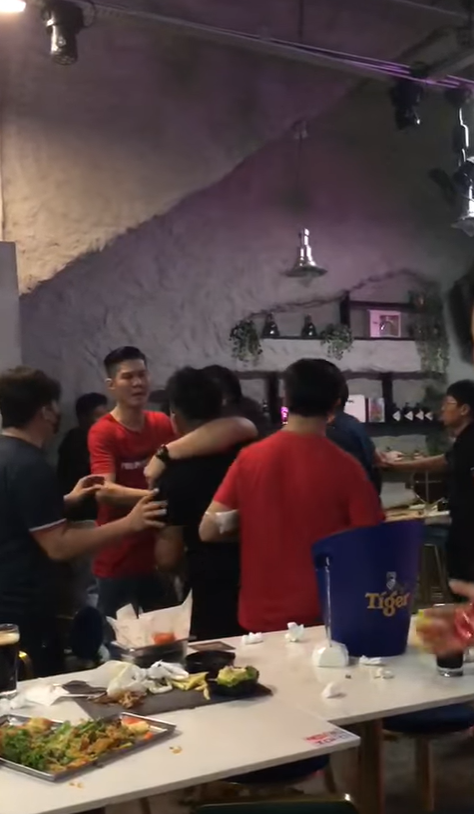 ---

---
Watch the video here:
According to China Press, police have yet to respond to queries regarding the brawl at the time of writing.
'Ready, set…eh wait!'
Despite its ferocity, some netizens still had the sense of humour to poke fun at the fight.
One wrote, "The director: Hey you! I haven't said 'Action' yet!"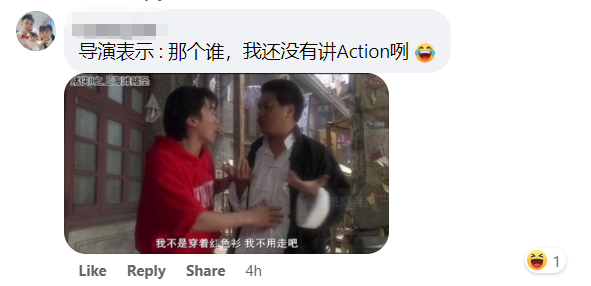 Another wrote, "Such a bunch of children. They must be fighting over women."

Others, however, were left dismayed and disappointed by the brawl.
"What's the point? Why are they fighting among themselves?", one wrote sadly.

"Others go to the bar to have a good time, but y'all go there to wreck havoc."

We hope no one was hurt as a result of the fight. Stay safe everyone!
---
---
Share with us your thoughts on this incident!
Cover image and pictures via Facebook.