Yau char kwai, you tiao, or fried Chinese fritters is a popular fried snack in Malaysia which is commonly paired with a bowl of porridge or red bean soup.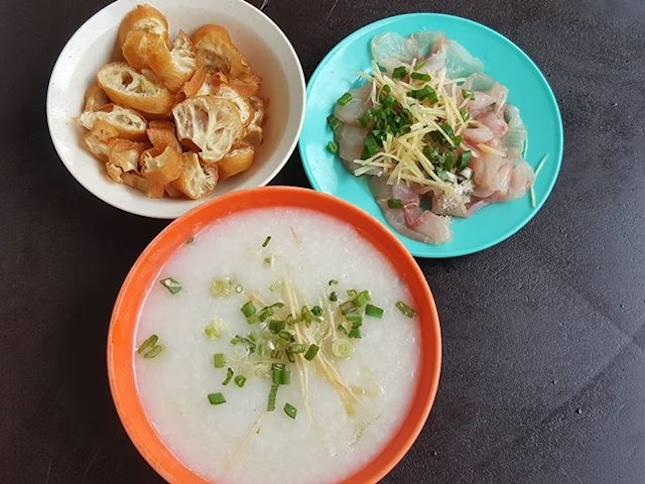 Recently, an American influencer shocked Malaysians after she was seen calling this beloved street snack as 'Chinese donut'. Say what now?
Called yau char kwai 'Chinese donut'
In an Instagram reel uploaded by Miki Rai, she showed viewers what she was served for her meal while onboard a Singapore Airlines flight.
However, the real kicker came when she described her bowl of porridge with yau char kwai, where she described it as "congee with Chinese donut'.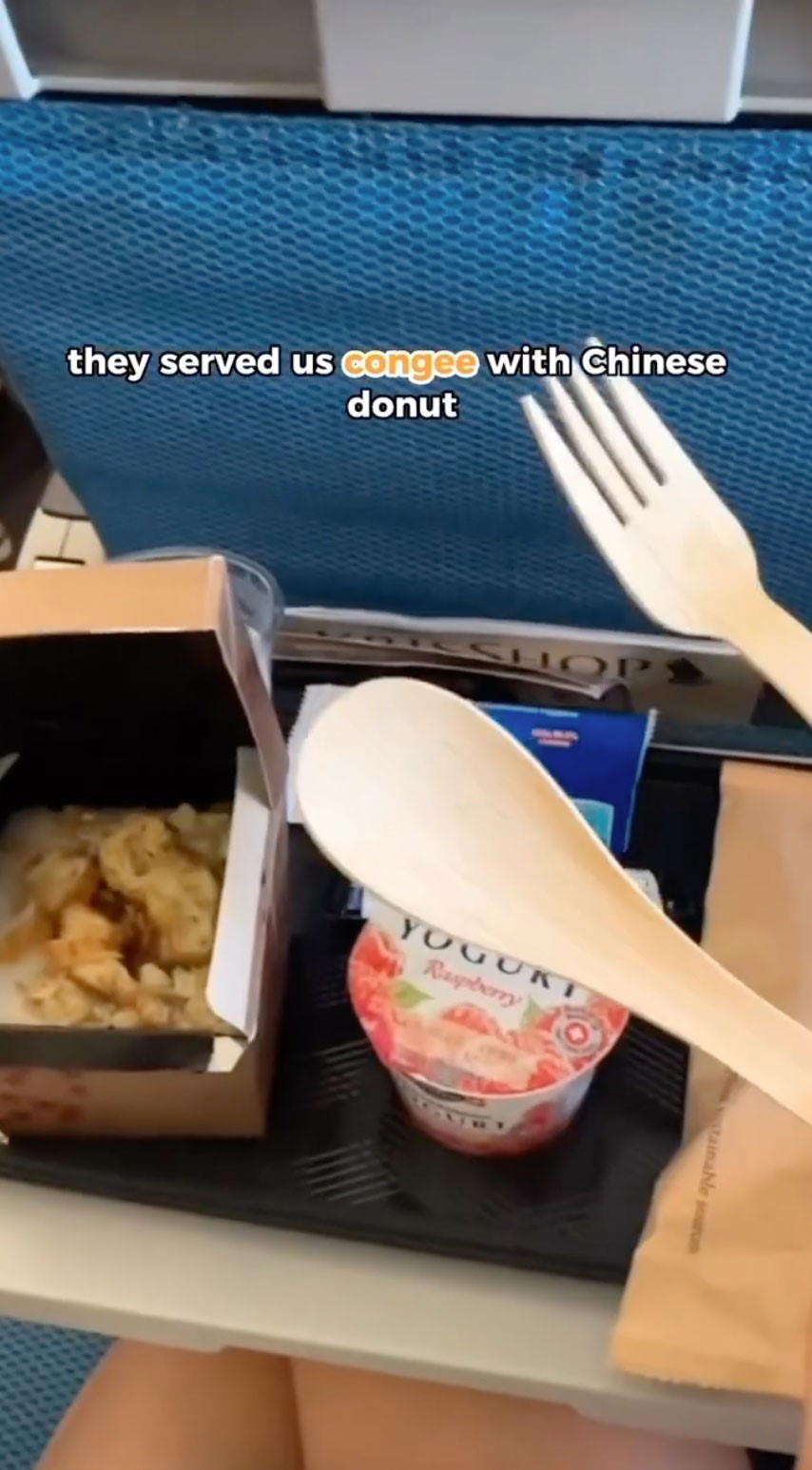 She also had much praise for the fried snack, saying that it was "still super crispy and low-key better than our homemade version".
Other items included into her lunch set were crab fried rice and Sri Muka, which she didn't know what it was called.
Watch the reel here:
M'sians (and Asians) disagree
Naturally, Rai calling yau char kwai as 'Chinese donut' didn't go down well with netizens, who were quick to correct her in the comment section.


When a netizen told Rai that the snack was commonly known as 'you tiao' in most Asian countries, she responded by saying that she googled the word and got 'Chinese donut' as a result.
She also admitted that 'donut fritters' sounded like a better alternative.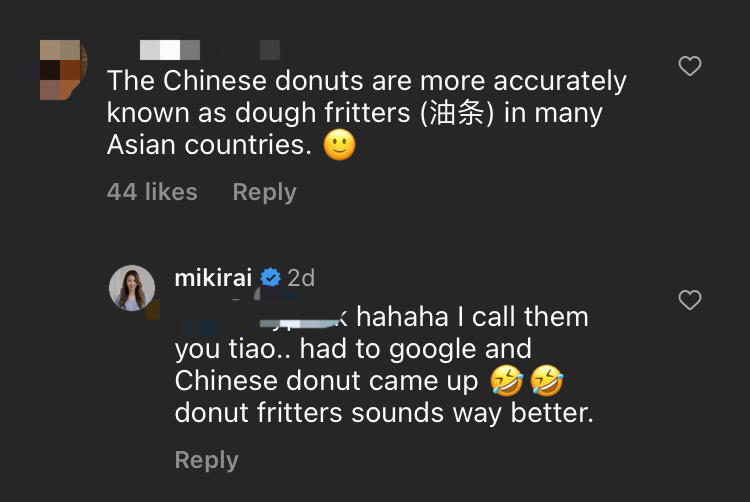 In all fairness, photos of yau char kwai can be found on Google when one types the words 'Chinese donut', 'Chinese churros', or 'dough fritters' into the search engine.
But to Malaysians and Asians, it will always be known as yau char kwai no matter what!
READ ALSO:
---
---