BEIJING – It seems like badminton fans in China and the world will not be seeing Shi Yuqi anytime soon.
According to national coach Zhang Jun, the world No.16 player has been suspended from participating in upcoming tournaments for a year.
The shock announcement has also thrown a wrench into China's plans to dominate the field even as they prepare for the ongoing Thomas Cup and Uber Cup.
What was the reason?
Chinese fans suspected that something was amiss when Shi's name didn't appear on the official list of participating players and thought that he withdrew due to injury.
However, their worst fears were confirmed by Zhang who revealed that the star player was suspended due to behavorial issues.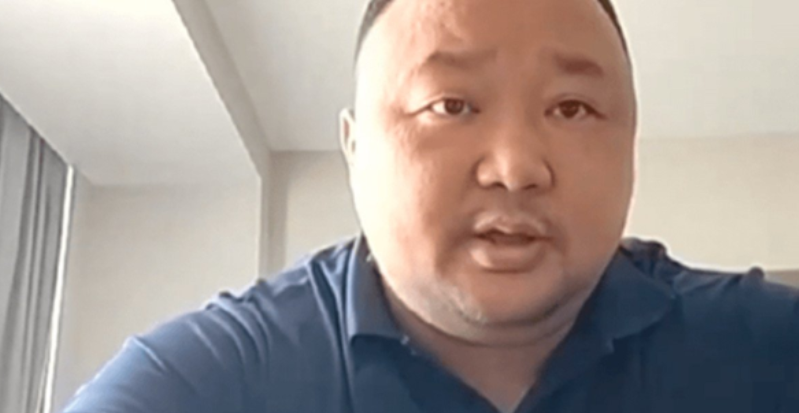 When ask to comment on Shi Yuqi's suspension, Zhang said that it could be traced back to his performance at the Thomas Cup last year.
An unpleasant situation occurred when Shi forfeited the game on his own accord. He was also irresponsible and made some unpleasant comments after the match ended.

We then decided to suspend him for a year to let him reflect on his wrongdoings, resulting in his absence from this year's Thomas Cup.
While it hasn't been publicly acknowledged, netizens believe that Zhang was referring to Shi Yuqi's infamous match with Japan's Kento Momota, where the former quit the second game when Momota's was about to serve at 20-5.
While Shi blamed injuries for his abrupt withdrawal, Chinese fans were unconvinced and deeply criticised him for his lack of sportsmanship.
---

---
Shi Yuqi's suspension will also deal a huge blow to China's men's singles team as its other star players such as Olympic champion Chen Long, Lu Guangzu, Zhao Junpeng, and Weng Hongyang have stepped back to focus on improving their performance before venturing into future events.
Read more:
Cover image via Reuters and The Star.