A woman has lambasted an Airbnb owner over racial discrimination against her boyfriend's family on Twitter.
In the tweet, she said her boyfriend and his family were planning for their annual Christmas trip and found an Airbnb place called Bentong Eco Wellness Resort, which was hosted by a man named Daniel.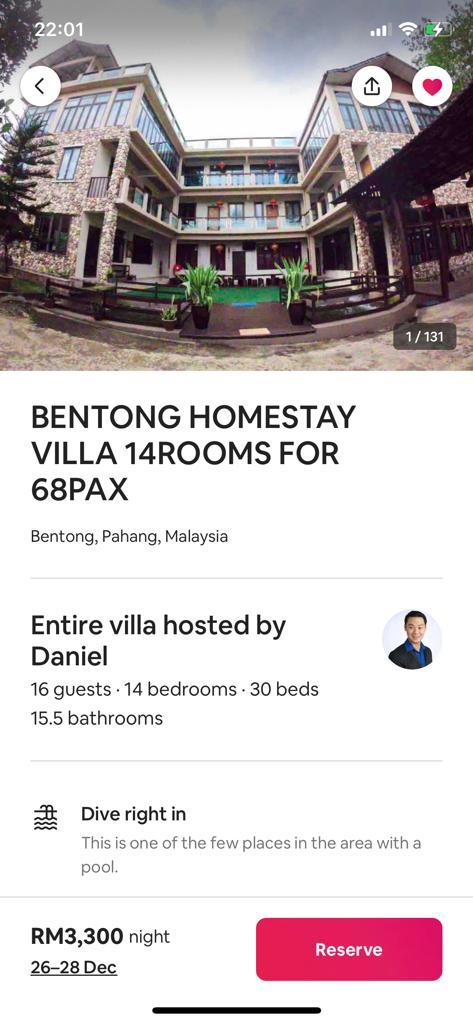 As the woman's boyfriend was making arrangements with Daniel, he was then asked about his race, which left him visibly confused.
Before he could make out the connection between his race and booking the homestay, Daniel told him that the place was only available for Chinese and Malays and proceeded to cancel the booking.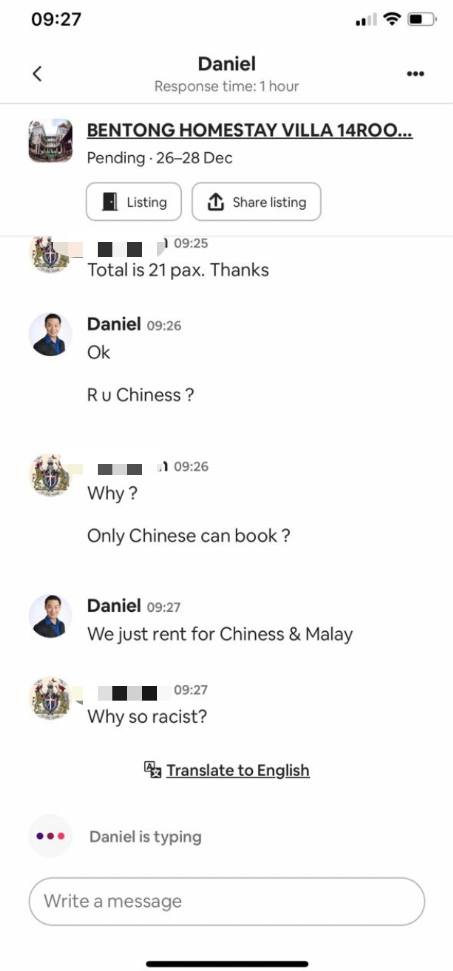 Angered by his actions, the woman's boyfriend called Daniel out for being a racist and told him and he and his family were "good people".
However, Daniel refused to budge and claimed that Indian tenants often broke the homestay rules.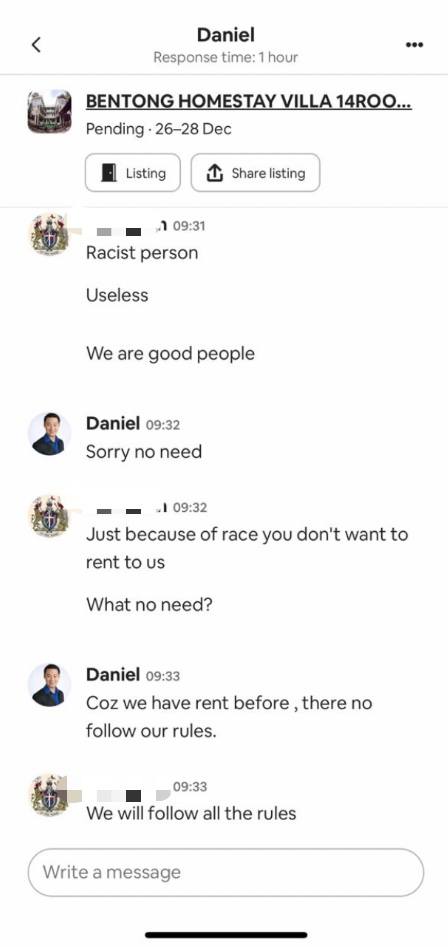 Confronted host over racial discrimination
After learning of the incident, the woman contacted Daniel to discuss about it, who explained to her in a "disgusted tone" why he refused to rent the homestay out to Indians.
"They're so dirty, they leave the place messed up and stole the property's ice cream".
However, she did not buy his argument and wrote that her boyfriend's family always cleaned up after themselves and criticised Daniel for being a racist.
"My boyfriend's family goes on Christmas trip every year. They always clean up and have never had a problem like this before.
Just because one group of people from a certain race left the place dirty, it makes it okay for you to assume every single person from that race is dirty?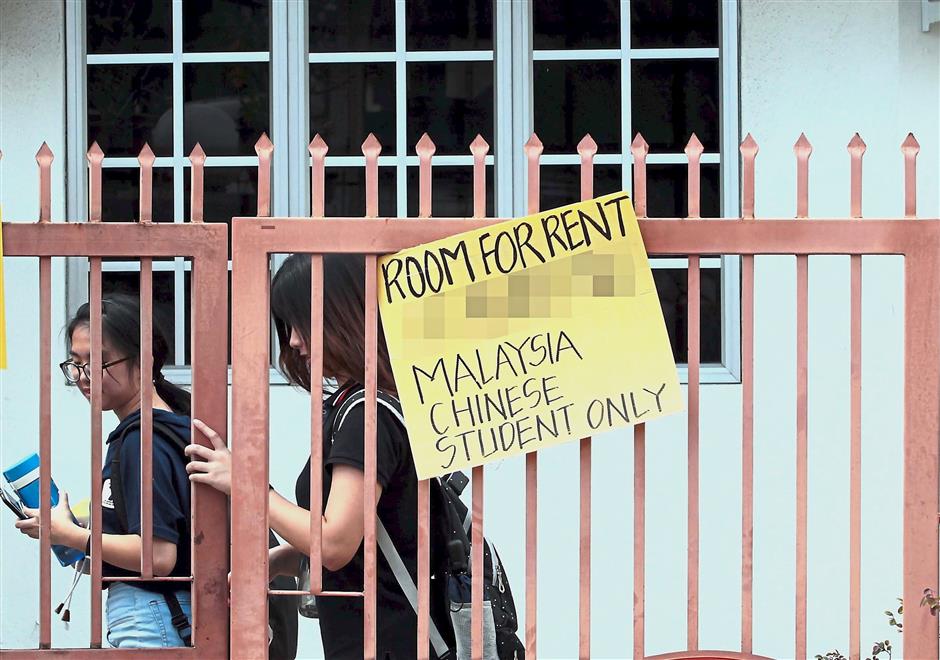 She also slammed the management team for allowing such discriminatory requirements to be set in place.
"Why do they have to impose such discrimination on something that could be solved with a penalty fee? If anyone who rents your property damages it, doesn't matter what colour their skin is, just impose a penalty fee.
"The owners and their management team needs to do better. I believe the agents are just the messengers. The decision-makers shouldn't have imposed this ridiculous "requirement".
Mixed reactions online
The tweet, which has garnered 8.9k likes and more than 5k retweets at the time of writing, saw differing opinions from netizens in the comment section.
While most were outraged by Daniel's blatant display of racism, others opined that his response was understandable as it was based on prior experience.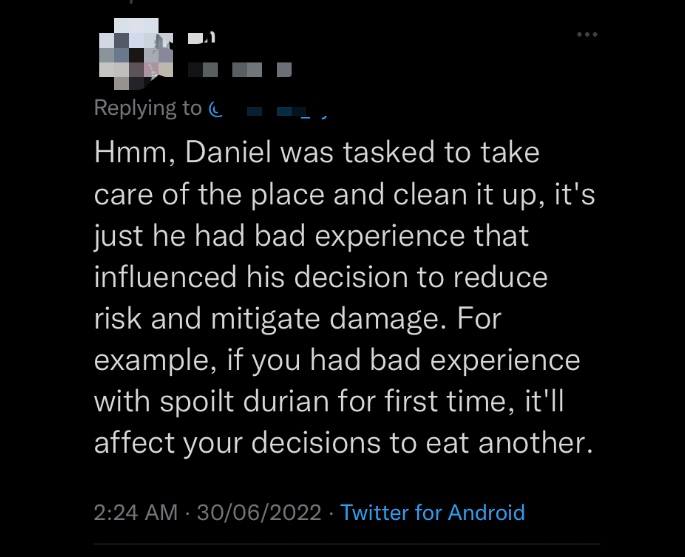 Some even seemed to agree that Indian tenants were problematic in general.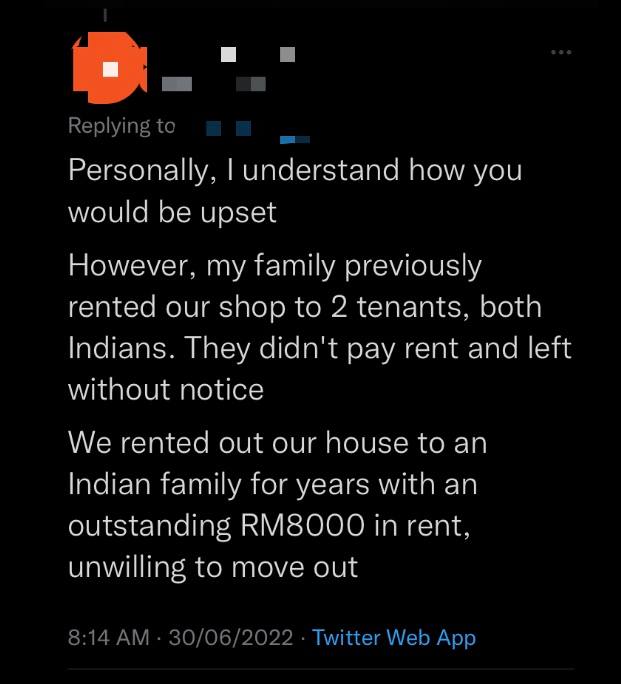 Airbnb responds
Following the uproar online, Airbnb has since responded to the matter and said that it does not "condone discrimination in any way".
They also urged the woman to get in touch in them so that their team could look further into it.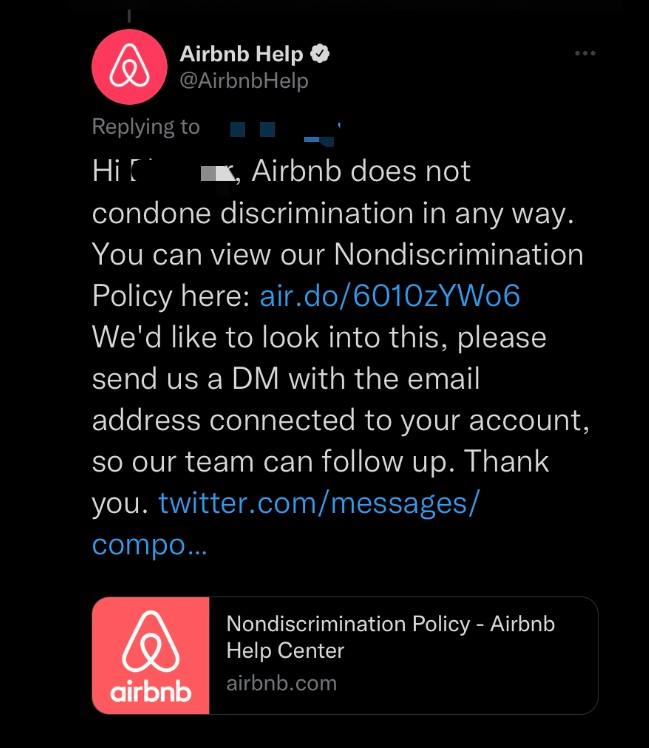 Read also:
---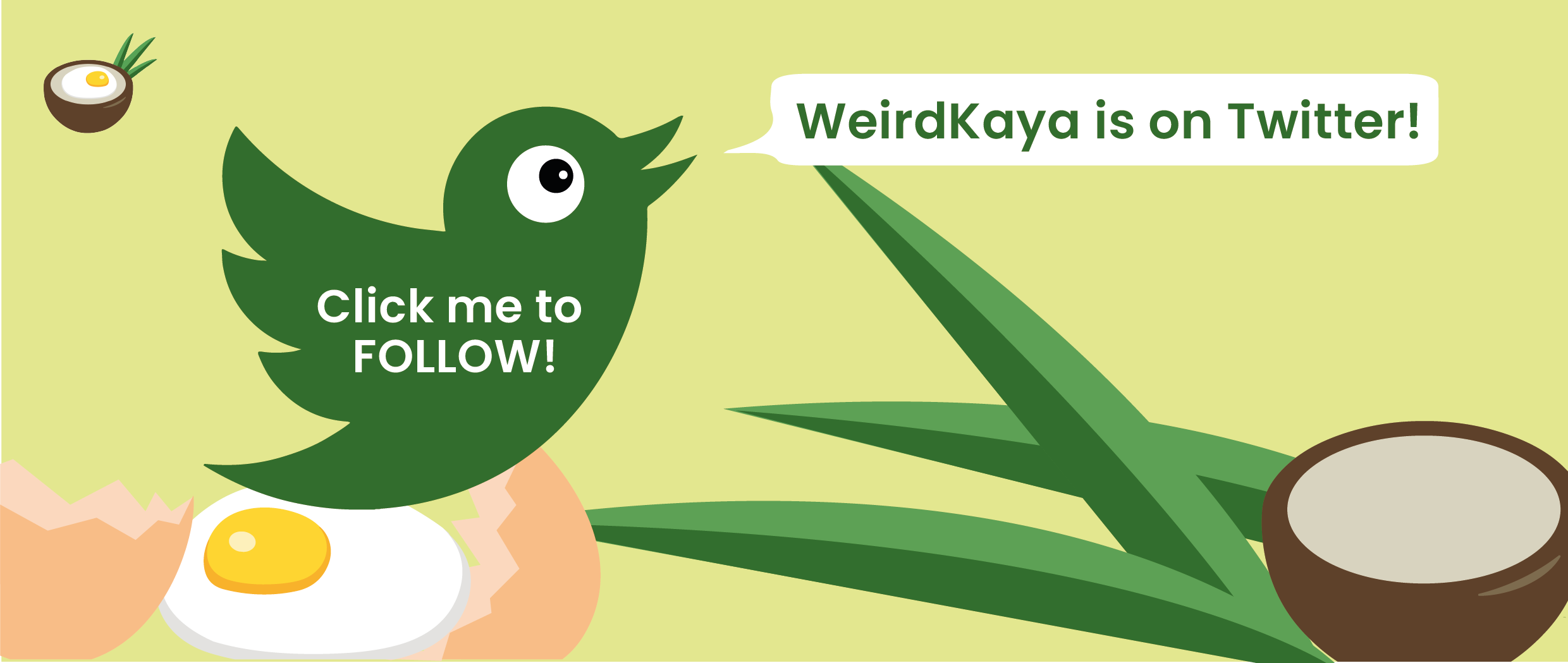 ---
Cover image via Agoda & Twitter