BALAKONG – A housewife named Michelle Tan took to Facebook to share a gas leak incident that occurred at her home, leaving her with minor burns and a whole new facial 'makeover'.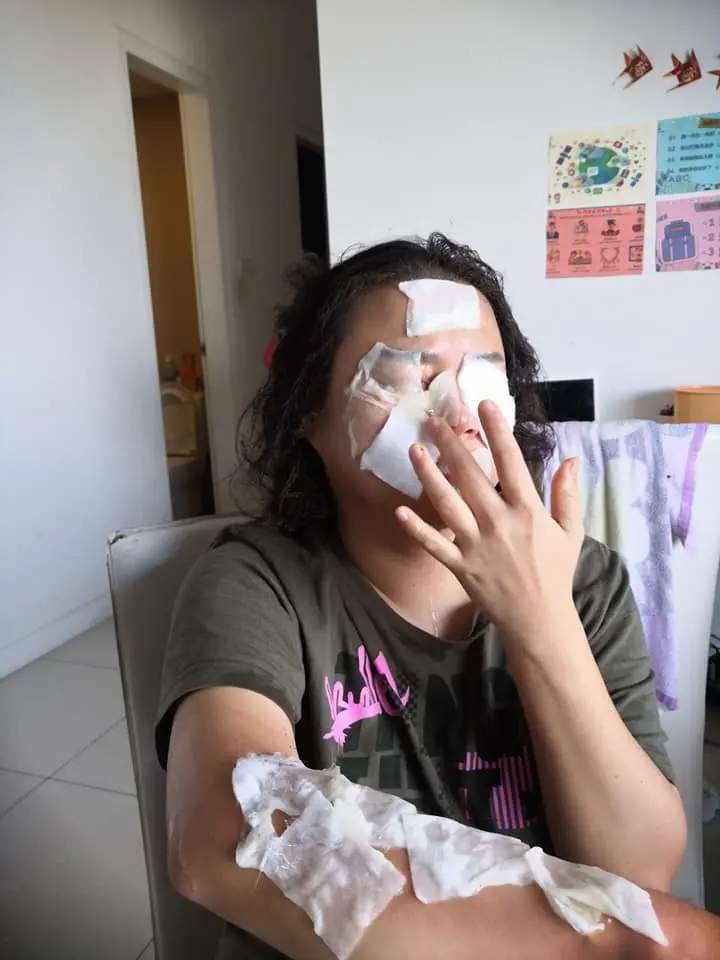 It all started when she ordered a new gas canister as the old one had run empty. A worker then delivered the canister to her home and to install it.
However, Michelle's mum found the installation doubtful and feared of a gas leak, causing her to request the worker to come fix it again.
Despite the change, her mother remained skeptical and even asked her husband to double-check it. She also warned Michelle to turn off the gas immediately after using it.
---

---
The next morning while cooking breakfast, Michelle adjusted the gas to a smaller flame before leaving the kitchen for 10 minutes.
When she returned, a minor fireball blasted its way towards her, catching her by total surprise.
Lucky to be in one piece
In the post, which has racked up more than 6,000 shares, included photos of Michelle's face and hair after the aftermath of the gas leak.
This is exactly like the explosion scene in cartoons that leave the characters with 'sausage lips' and afro hair. Except that it's real this time," she wrote.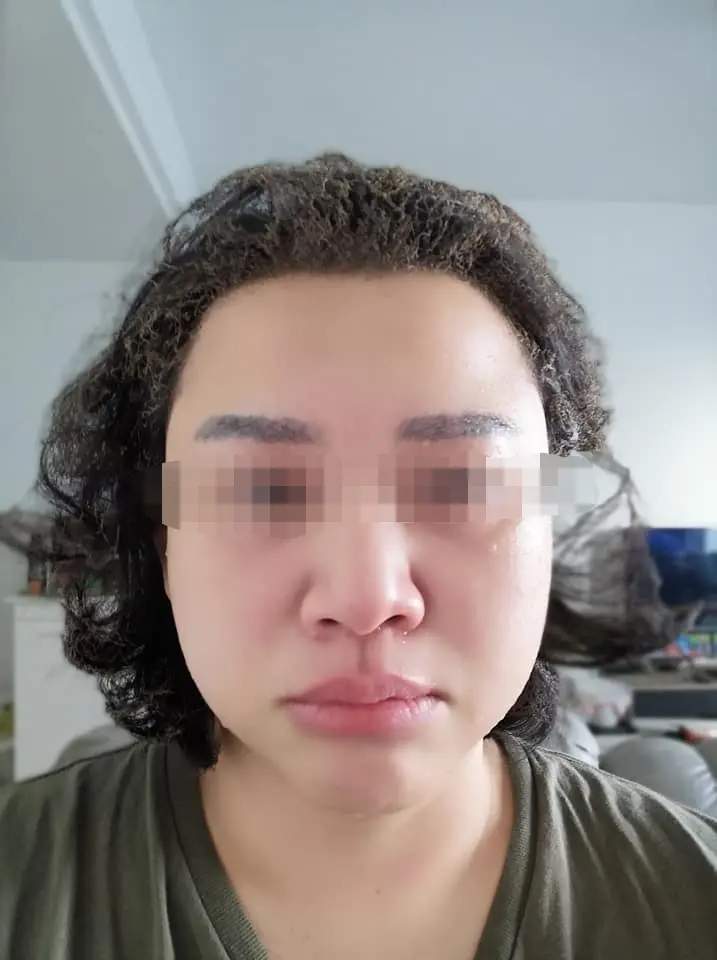 She also suffered minor burns on her arms and legs.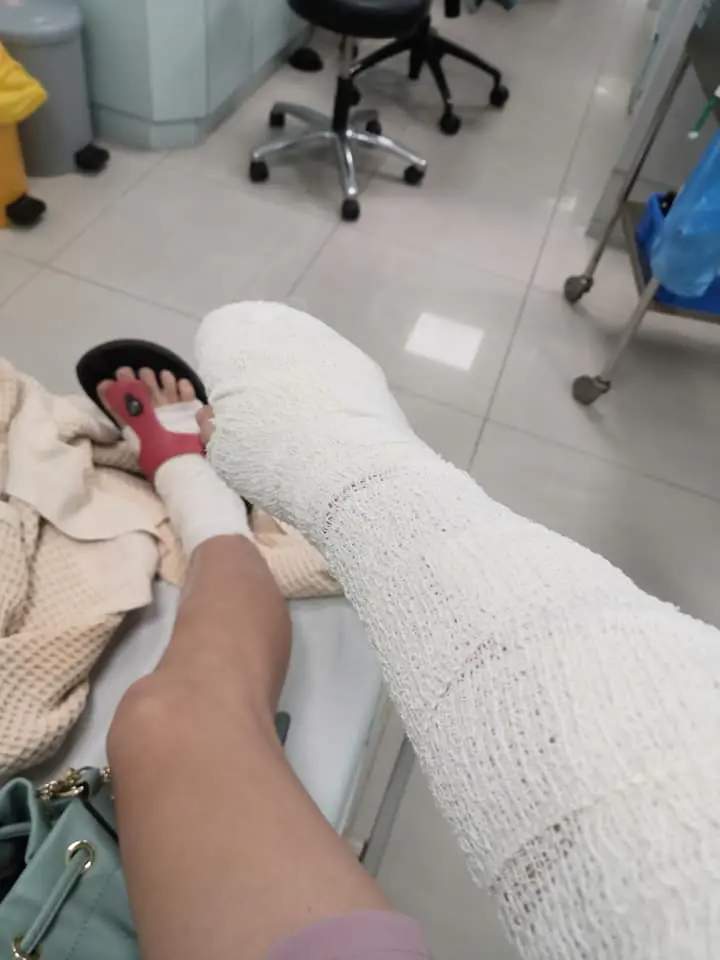 Speaking to WeirdKaya, Michelle said that she was lucky to escape serious injuries.
"Previously, I could see some redness on my lip, but it has gradually turned dull over time."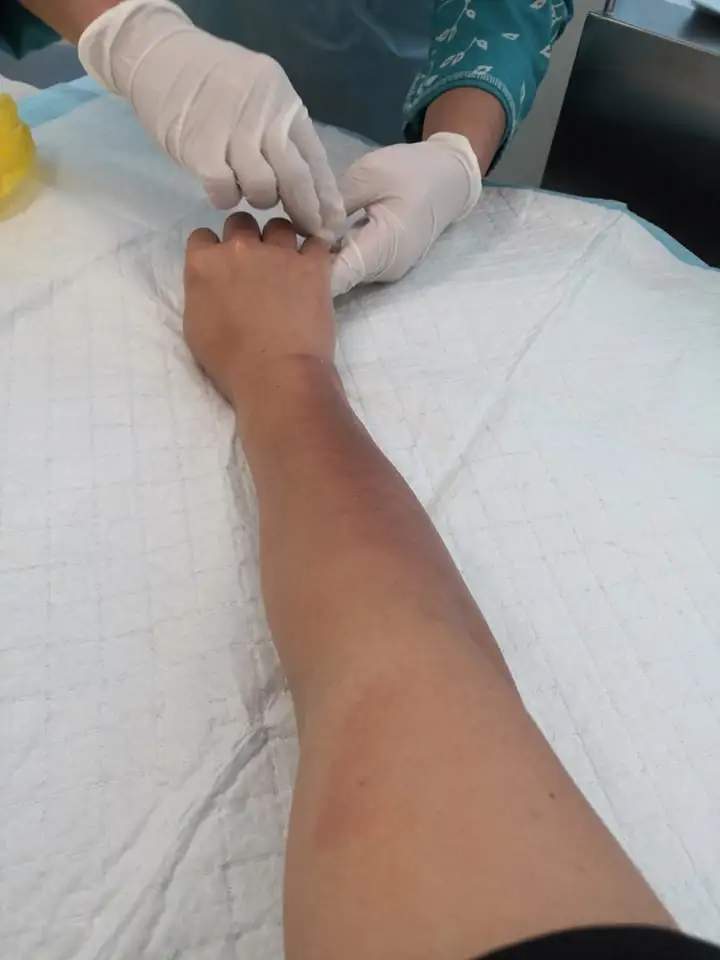 Don't play with fire (and gas)
Michelle said that she hopes her story would alert the public to always be careful when it comes to cooking gas.
"Stop using it if you think there's a problem with it. Use a gas regulator that has an automatic leakage detector instead of the usual regulator."
Cover Images via Michelle

Proofreader: Sarah Yeoh