With interstate travel now allowed for fully vaccinated people, Malaysians have taken the opportunity to reunite with their loved ones after months of separation.
In a viral TikTok video uploaded by @sufiahnazirah, her brother Alom finally reunited with their mother after close to a year of not being able to meet her in the flesh.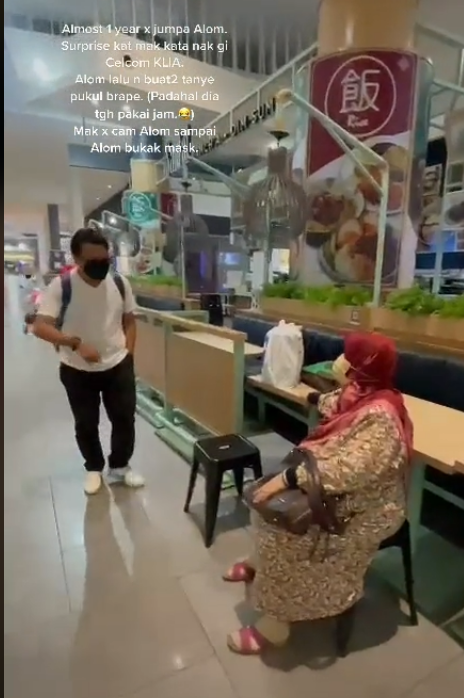 Upon approaching his mother, Alom did not reveal his identity straightaway but instead asked what the time was.
Surprisingly, his mother did not recognise him and thought she was talking to a complete stranger.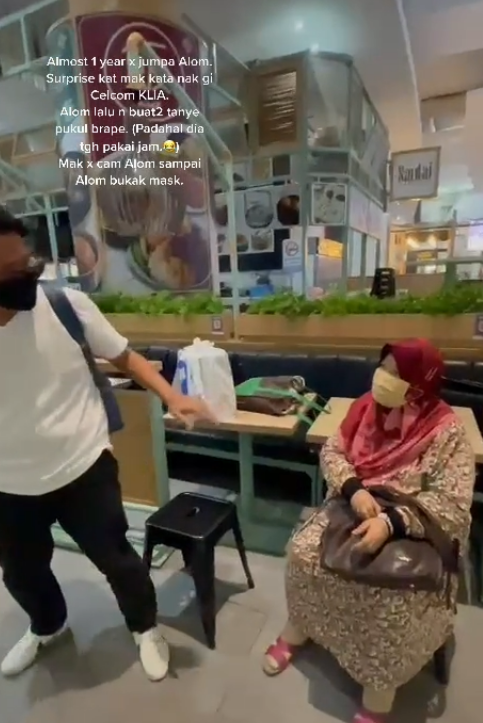 Seeing the confusion on his mother's face, Alom removed his mask and told her who he was.
Upon recognising her son, Sufi's mother embraced him tightly and began crying.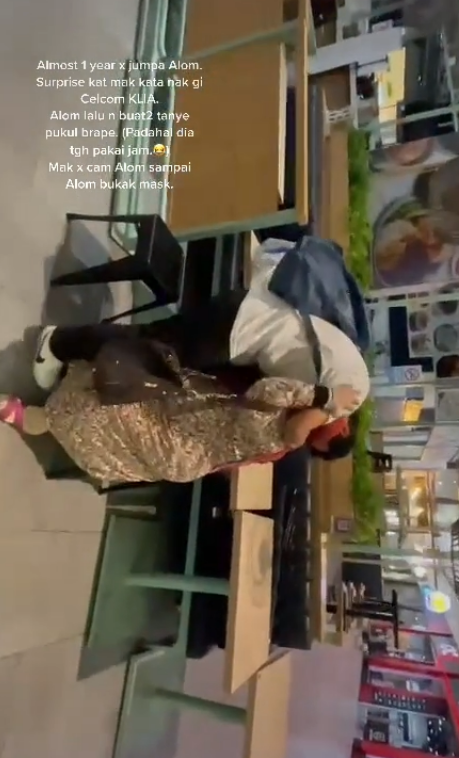 'He looked very different'
In an interview with mStar, Sufi explained that her mother was unable to recognise Alom due to his immense weight loss.
"He previously weighed 80kg but has since lost 9kg during the time he was away.
"Out of the six siblings, he's the only one who was unable to visit my mother as he was working as a teacher in Kuala Terengganu," she said.
She added that as soon travel restrictions were lifted, she quickly arranged for a surprise reunion between Alom and her mother at KLIA.
The funny and touching reunion has since garnered 14.6k views on TikTok within three days.
Watch the full video here:
Read also:
---

Cover Images via TikTok/Sufiahnazirah
Author: WeirdKaya
Proofreader: Grace Choong