A woman descended into a fit of rage after her 7-year-old son was accused of stealing from a 7-Eleven store along with his friends.
It all began when her son came back home crying and told her that a worker had accused him of swiping several items from the store.
Enraged by the accusation, the woman stormed into the store and demanded an explanation.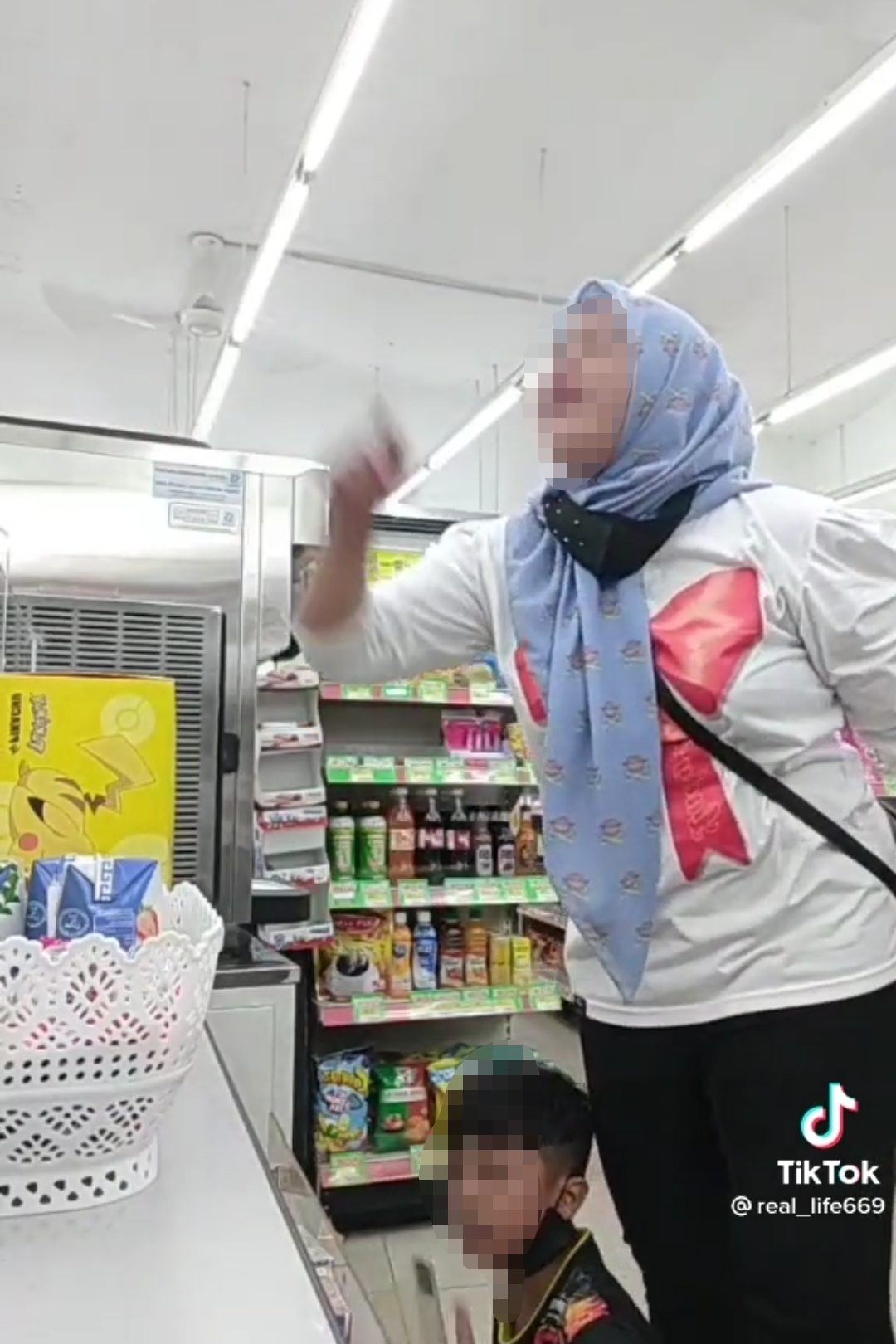 She then proceeded to conduct a livestream documenting her showdown with the worker, where she even threatened to bring him to the police station.
Throughout the entire commotion, her son was seen crying next to her and kicked up a fuss by scattering the items on the counter onto the floor.
Although the clip has since been deleted, it has been shared to multiple pages on Facebook.
Misunderstanding between the 7-eleven staff and the mother resolved
While netizens could understand the woman's reaction, they couldn't help but to worry that she was leaving a bad example for her son.


Not long after, the woman posted a public apology to all Malaysians for her inability to control her emotions.
"After requesting the authorities to look into the CCTV footage, they have determined that my son did not steal anything."
She also called upon netizens to stop circulating the video online or face legal action.
"We all have our own problems and as rational beings, let us refrain from publicising one's undesirable actions. I hope that this will be a lesson for everyone."
READ ALSO: [VIDEO] Thieves Break Into Klang 7-Eleven Convenience Store And Blow Up ATM Machine
---
---
Cover images via TikTok/ real_life669