We all certainly have a type of food that we absolutely cannot get enough of such as chocolate, chips, or durian.
But, one woman recently revealed on TikTok that she was addicted to one thing that most of us would consider potentially fatal — soap powder.
Ate soap powder for 11 years
In a 4-second video on TikTok, @zakiraaa.4 wrote that she has been consuming soap powder for the past 11 years.
She added that even since she took her first sniff at it, she has been unable to break free from its soapy grasp.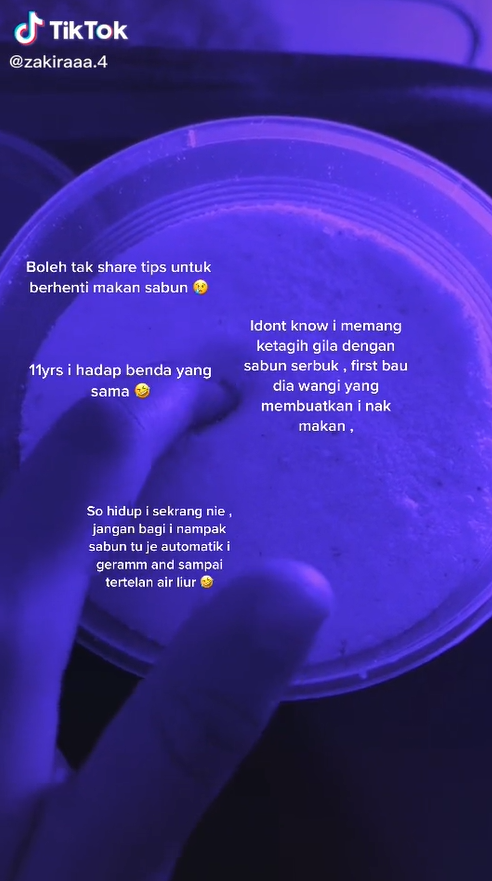 "I don't know but I've been addicted to soap powder. I first took a smell of its fragrance and it caused me to want to eat it."
@zakiraaa.4 also wrote in the comment section that she has no idea why she found it so tasty.
Don't know how to explain this but I kid you not…it tastes damn nice.
She also asked netizens for help in breaking her not-so-normal addiction.
Watch the video here:
In a separate video, she showed herself chewing away at a laundry detergent pod and squealing over how delicious it was.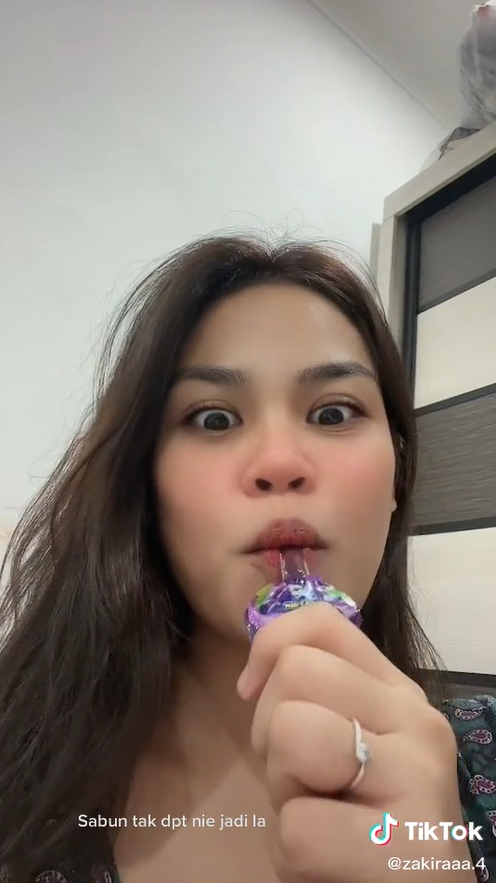 Netizens shocked by her addiction
The clip, which has garnered more than 736,000 so far, saw netizens expressing shock and disbelief over what they had just seen.
One asked: "Do bubbles come out when you fart?"

Some even fessed up and shared their own weird addictions.

Others advised @zakiraaa.4 to seek medical attention as she might be suffering from a condition known as Pica disorder.

What is Pica disorder?
According to Healthline, Pica disorder is a form of eating disorder where one "compulsively eat items that have no nutritional value".
It can range from harmless items such as ice to potentially fatal ones like dried paint or metal pieces.
While there is no single cause for pica, certain factors have been identified such as anemia, mental health disorders (schizophrenia and OCD), and malnourishment.
Let's hope she's able to get diagnosed and treated soon!
READ ALSO:
---
It's unrelated to the article but here's our brand-new podcast – Talk Je Lah!
---
Cover image via TikTok/@zakiraaa.4