The COVID-19 pandemic has brought much misery globally, and Malaysia is of no exception. With the Full Movement Control Order (FMCO) and National Recovery plan bringing little respite, public outrage and frustration has reached its zenith, placing immense pressure on the government.
What forms a government?
Malaysia practices parliamentary democracy, where the government is divided into three branches – the executive, legislative and judiciary.
According to the Federal Constitution of Malaysia, the Cabinet (executive) is charged with the responsibility of advising the head of state, His Majesty the King. It is led by the Prime Minister and ministers who hold various portfolios.
The Cabinet is answerable to Parliament, the legislative branch. Parliament consists of two houses, namely the Senate (Dewan Negara), and the House of Representatives (Dewan Rakyat).
Parliament's role within the leadership structure: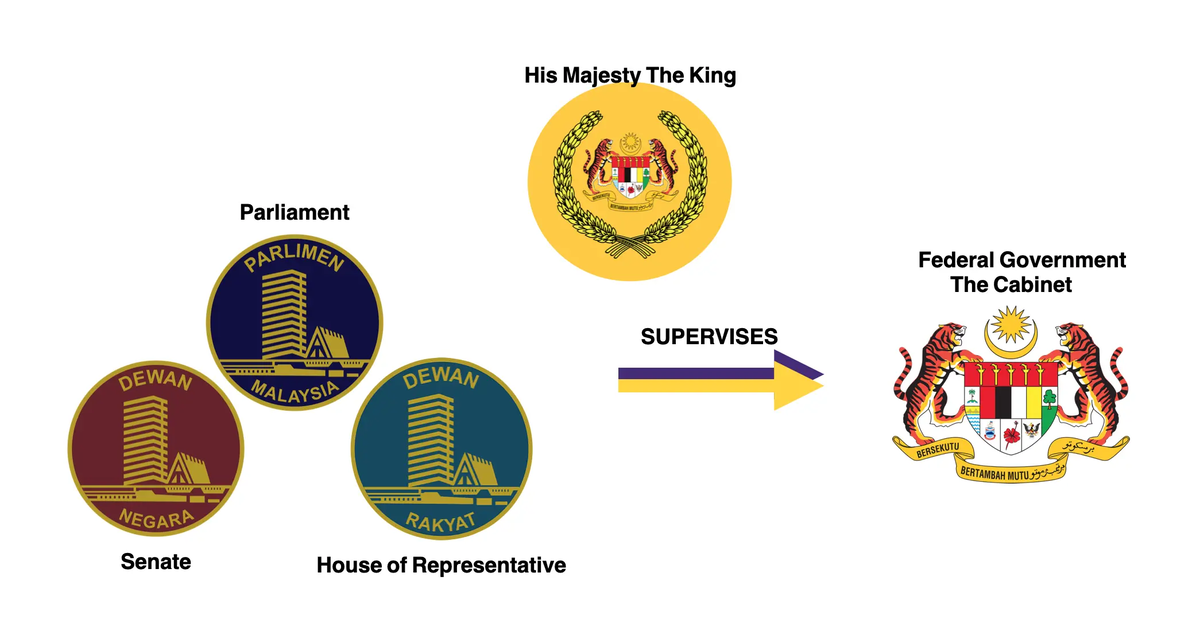 The Senate consists of 44 members appointed by His Majesty the King, along with 26 members elected from each state.
As for the House of Representatives, it has a total of 222 seats, where each member is elected every five years during the General Election. The party that gains the highest number of seats becomes the ruling government.
Role of Parliament
As an elected supervisory body to the Prime Minister and his Cabinet, the Parliament is largely seen as the 'voice of the people'.
During a Parliamentary sitting, members would often debate for hours over proposals, policies, and pressing issues before it is submitted to the Senate for another round of discussions before it is made into law.
Throughout these sessions, if the Prime Minister has lost the majority's confidence, he/she must either resign or ask His Majesty to dissolve Parliament to make way for fresh elections.
Widespread pressure
Parliament was suspended since the government's Emergency declaration at the beginning of this year to curb the pandemic.
However, this has also granted unlimited power to the Executive branch, where they have bypassed Parliament in passing laws deemed necessary.
After intense public backlash and pressure from the King, Prime Minister Muhyiddin Yassin announced that Parliament would resume on July 26.
What's next?
With Parliament set to open next week, many are hoping that members from the political divide can work together in coming up with strategies that would ease the burdens of Malaysians suffering from the pandemic.
But with COVID cases reaching new highs every day, will Parliament be the ultimate solution?
Only time will tell.
Cover images provided by South China Morning Post and khairykj.com
Read also:
Source: The Official Portal of Parliament of Malaysia
Editor: Anna Wong
Proofreader: Sarah Yeoh