When you hear the word 'cham', what pops into your head? Is it 'ma'cham'-ma'cham' or maybe 'cham-pur'?
We recently had a fun survey on Instagram through WeirdKaya's Story, all about unraveling the secrets of 'cham'. We asked a simple question: where does the term 'cham' come from? Is it Tagalog, Thai, or Hokkien?
Turns out, most people thought it's linked to Hokkien, and they hit the bullseye! 'Cham' actually stems from the Hokkien dialect, meaning to mix or join. That's the real scoop behind it.

You know when we talk about 'cham', many immediately thinks of the iced 'cham' at the kopitiam, right? That delightful combo of coffee and tea, with that distinctive kaww flavour – very nice lah the champuran!
Malaysians are the real 'cham' themselves
Now, here's something cool – Malaysians are a bit 'cham' themselves.
Just like the kopitiam cham blends different tastes, Malaysia is a mix of cultures – Malays, Chinese, Indians, and more from Sabah and Sarawak. We're like a big, diverse family!
But what does 'cham' really mean for Malaysians?
Our survey brought in all sorts of answers!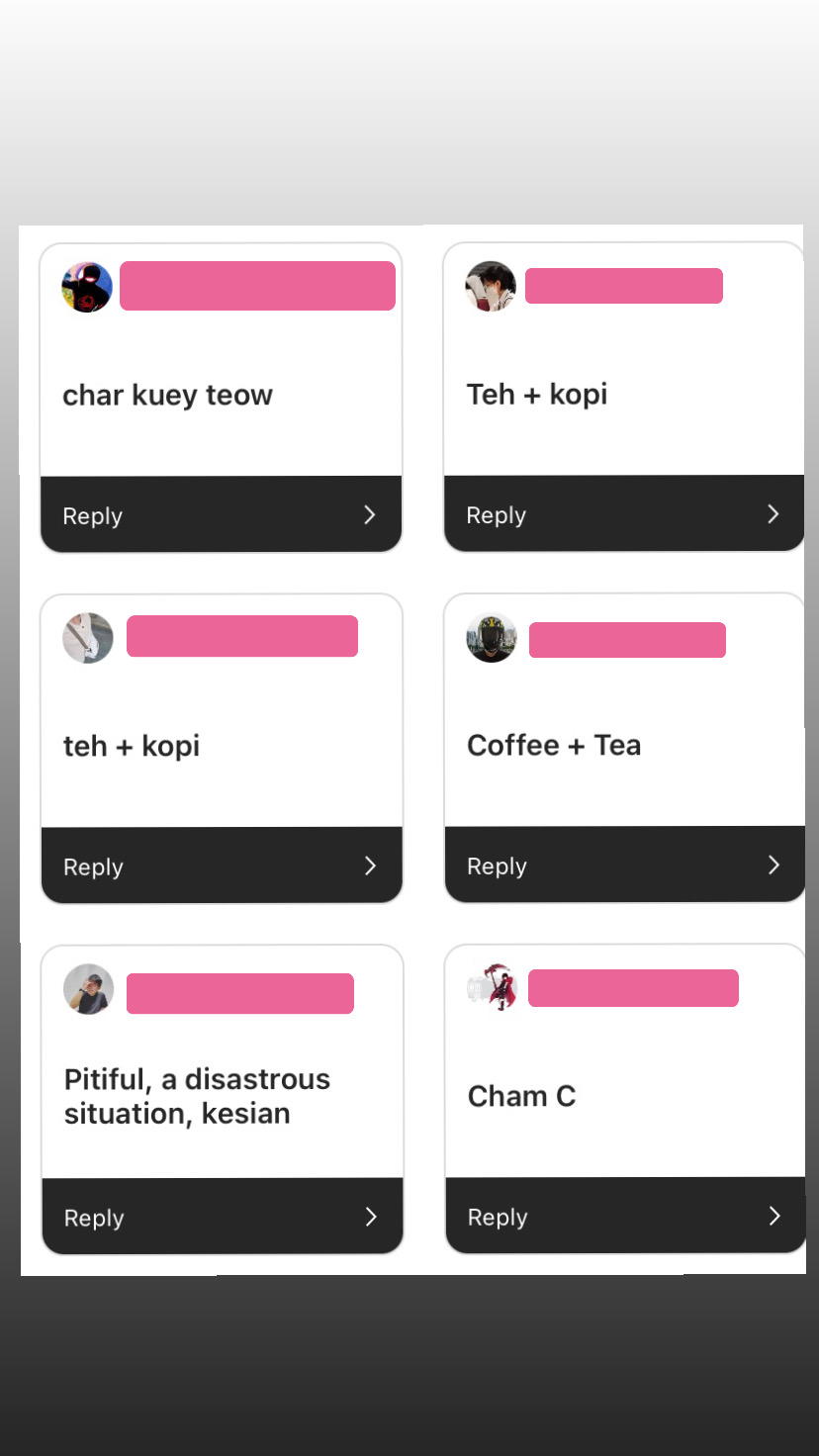 Some linked 'cham' to the famous local dish Char Kuey Teow, others thought about the classic tea and coffee companionship, and there were even creative connections to the word 'kesian' (pity) in Malay. People had some fun interpretations, and it was a joy to see!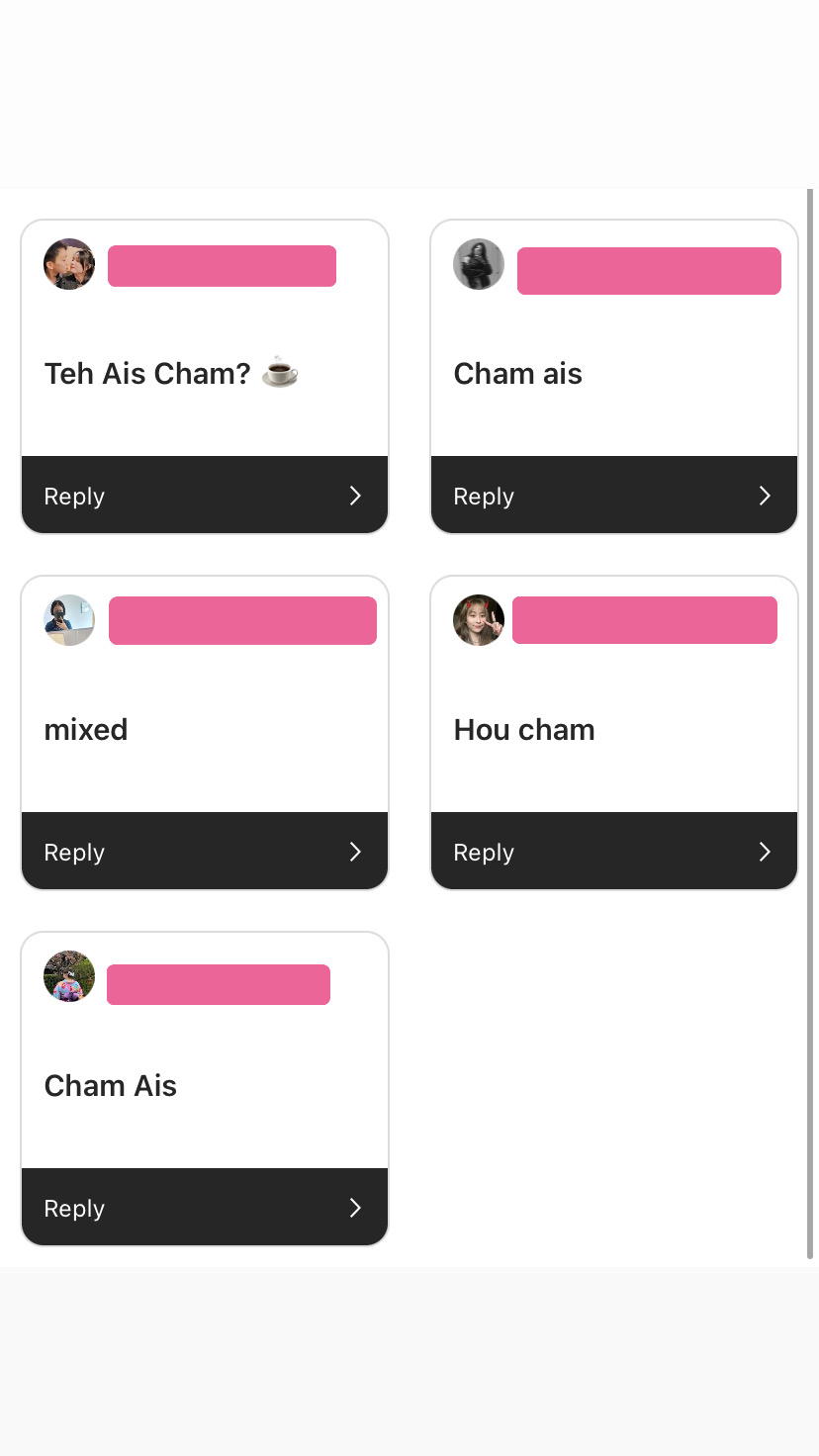 But guess what? Our little survey led us to discover something exciting – Cham Berry by Vochelle!
Cham Berry, NEW flavourful chocolate favourite of Malaysia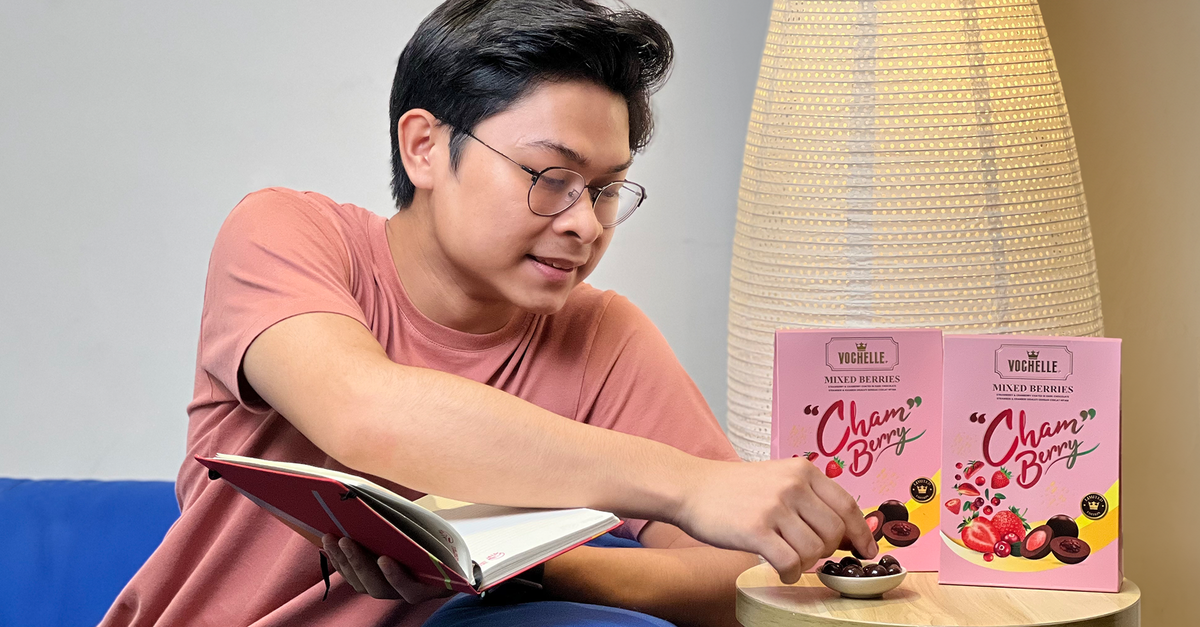 And the best part? It's a Malaysian creation! Nope, not from Hong Kong, not from Thailand, and not from the Philippines either.
Cham Berry is like a chocolate symphony, featuring strawberries and cranberries wrapped in dark chocolate. Sounds amazing, right?
Each bite is like a rollercoaster of flavours – the smoothness of chocolate meets the sweet and tangy dance of strawberry and cranberry. Trust us, you won't be able to stop at just one box.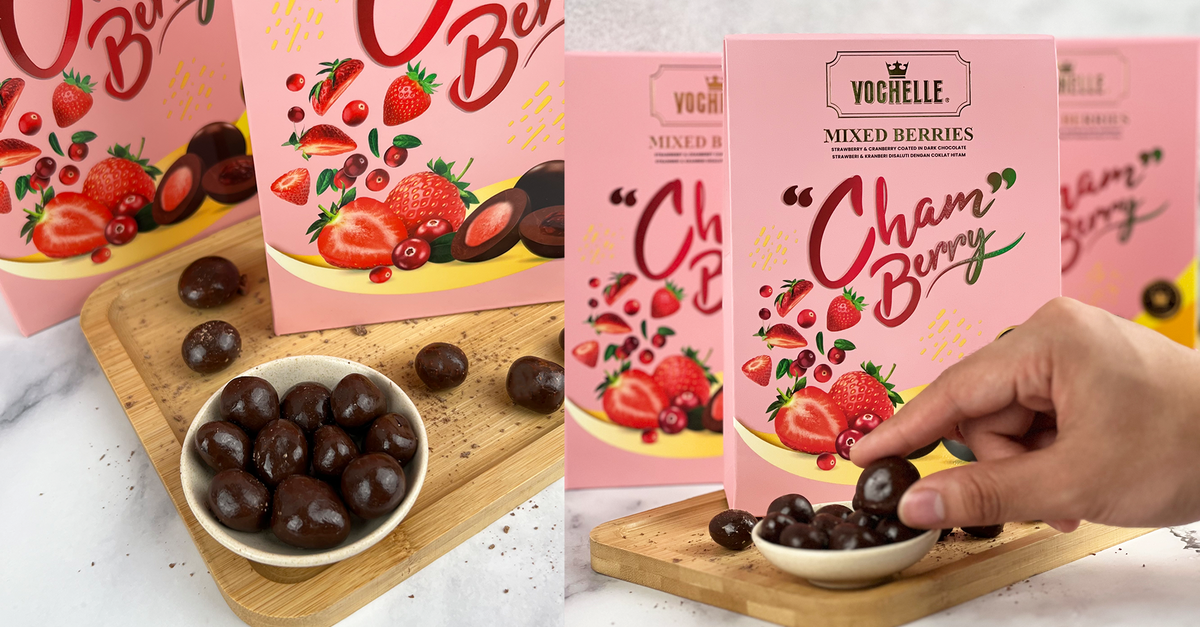 Craving a delicious treat while catching up on your favourite TV show or just in the mood for something sweet? Vochelle Cham Berry is your go-to.
If you're tempted to experience the fantastic 'cham' of dark chocolate and strawberry-cranberry blend in Vochelle Cham Berry, you're in luck! It's available at your local supermarket or online.
Don't forget to stay updated by following Vochelle on Instagram and Facebook for the latest news and special deals!