Picking up an unknown call can often result in a tragic financial loss.
Numerous headlines have highlighted in recent weeks the dire consequences that await those who fall for scam calls, particularly having their bank accounts emptied within a few minutes.
Despite the fact that many have been educated and warned of the dangers of accepting calls from unknown numbers, some still struggle over whether to pick up the call for fear that it might be an urgent call.
From my own experience, I've encountered two forms of scams after picking up calls from unknown numbers.
One of them was the infamous Macau scam, where it has dominated national headlines in recent weeks and documented the pain of those who have fallen for it.
Simply put, Macau scams are a form of telecommunication fraud where someone impersonates an officer from a bank, government or organization in hopes of duping victims into giving their personal information away.
The most prevalent example of this are calls from the Inland Revenue Board (LHDN), where the "officer" will claim that you've failed to pay your income tax.
PSA: if you received a call from an unknown number which begins with "ini notis penting dari Lembaga Hasil Dalam Negeri" with soft music playing in the background, hang up immediately.

/1

— Don't Hate On This Amber (@Ambering_) March 3, 2022
Even as a person who's generally very cautious about such calls, I unfortunately believed that I had run afoul of LHDN. Thankfully, I came to senses at the eleventh hour and gave the scammer a fake IC number before hanging up.
After hanging up,I was trembling with fear upon realising what trouble I could have gotten myself into have I not recognised that it was a scam at the very last second.
Thus, I can really resonate and understand why there are so many people who succumb to scam calls like this. While things would be better if you decide not to pick up, but how do you determine when's the right time to do so?
Another scam tactic comes in the form of the scammer pretending to be an old friend but somehow refuses to reveal his/her name while egging you on to mention a friend's name which will lend strength to their bogus story.
While I do not know in detail the modus operandi of this tactic, I've read posts from netizens and news of Malaysians who have fallen for it, thinking that the scammer was really an acquaintance.
Those who are duped by scam calls may expose themselves to a variety of risks, such as getting their account hacked or personal information leaked to unscrupulous parties while transferring money in hopes of helping their "friend".
Bware: 1 other trick is rcve n unknown no. He/she act like a fren, n in a harried tone, inform u of new hp no., then keep rminding u 2 delete d old no. (whoever ur actual fren is), n end d call. A few days later, he/she will call again n tell u a sob story n ask 4 financial help.

— ipohcmemalee (@ipohcmemalee) March 4, 2022
By now, you're probably aware of the consequences of being a victim of scams, where it ranges from blackmail to entire life savings swooped away in an instant.
But the main question is this: how on earth will we be able to know whether the number can be trusted or not?
Protect yourself with Whoscall today!
Whoscall is an anti-scam application that can help you in identifying and rooting out suspicious numbers, thus lowering your risks of being a scam victim.
Have you ever wondered how Whoscall manages to retrieve this huge data from?
Whoscall has collaborated with governments around the world to integrate spam intelligence and provide users with the most detailed unknown caller identification service.
As the most authentic crowd-sourced phone database, Whoscall has successfully exceeded 100 million downloads. Besides that, Whoscall also uses AI technology to analyze and predict spam.
What are the benefits of using Whoscall? Here are 4 of them:
a. Identifies unknown caller IDs – With a global number database of over 1.6 billion entries, Whoscall helps to identify unknown callers in real-time. This way, you will know the identity of the person calling you and decide whether to accept or ignore it.
b. Blocks spam calls automatically – Besides identifying all the incoming calls, Whoscall also allows users to block certain numbers based on keywords recorded in the offline database in the application.
You can also choose to unblock them anytime you want or report them manually.
c. Unknown Number Search – Before dialling unknown numbers, search it up in Whoscall's 1.6 billion databases and let them identify the source for you.
d. Smart SMS Assistant – This feature helps in identifying spam and fraudulent messages, as well as enables users to scan the URL in the SMS message, (for Android only)
Who says good things aren't free? Whoscall is free, so download it today at the Google Play Store or Apple App Store to protect yourself from scam calls!
You can also unlock the other 4 major features (Auto Spam Call Blocker, Auto-update Number, Smart SMS Assistant, AD-free) with 30-day free premium account promotion!
Protect yourself from scams and download Whoscall now at the Google Play Store or Apple App Store!
---
---
Cover image via Kosmo
---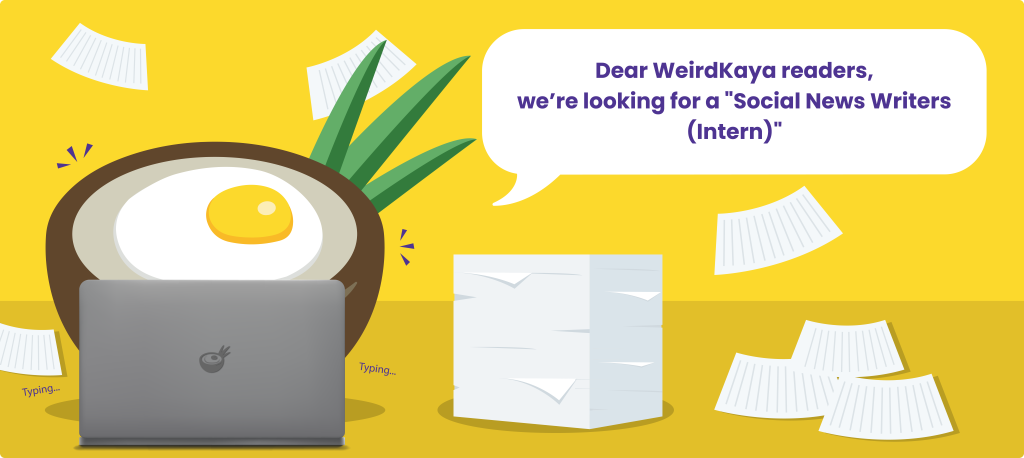 ---