National swimmer Welson Sim who has been making waves on the global swimming stage announced his resignation from Malaysia Swimming (MS) and the national squad yesterday (Feb 10).
The three-time Sea Games champion and two-time Olympian's shock decision comes at a rather pressing time as the Hanoi Sea Games is set to take place from May 12-23 this year.
Although Welson's reputation as the top swimmer in the country was largely overshadowed by up-and-coming star Khiew Hoe Yean in recent weeks, it was specualted that his decision to leave was due to sharp disagreements with national coach Chris Martin.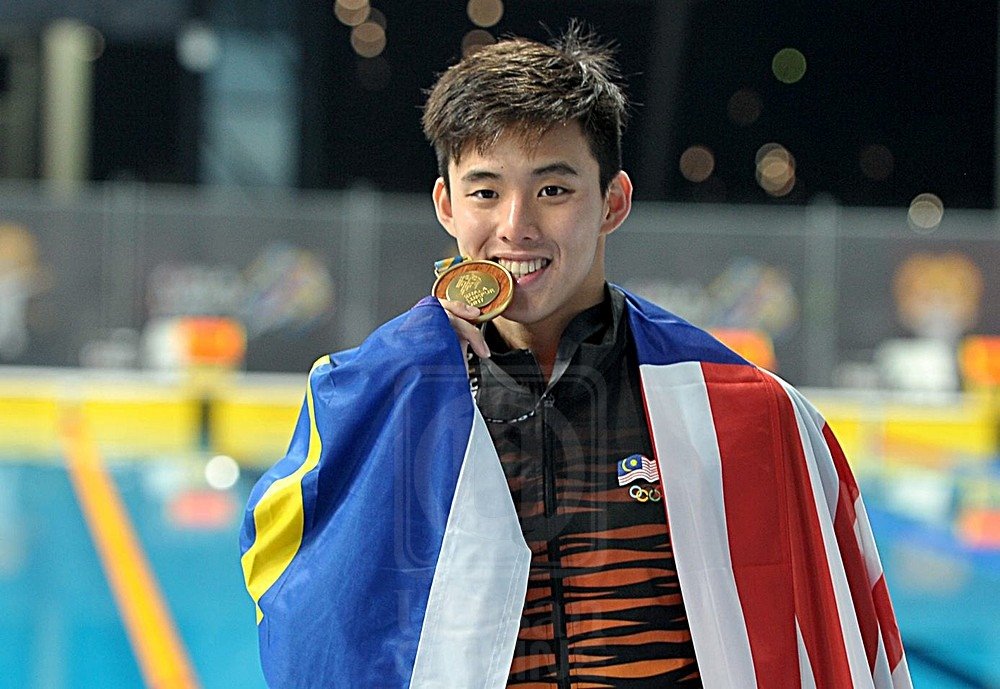 'I'll still be around'
However, the 24-year-old Sarawakian assured fans that they would still see him in future events.
I will still be around and I still plan to continue swimming and will continue to train as my plan is to compete in the Malaysian Open next month.
MS secretary-general Mae Chen confirmed Welson's departure and will no longer be part of the national team following his resignation latter on Feb 7.
We actually had a very long talk with him before the Chinese New Year about the pros and cons on leaving the national team. But ultimately he still decided to come to this decision and we can only respect his wishes.
---
---
She also said that MS is unsure of Welson's plans except that he wants to pursue a different approach that would propel him back to his glory days.
"He will, however, still be staying in Malaysia and will continue to train in Malaysia following his own planning."
Mae also added that Welson's resignation would not affect his qualification for the Sea Games as the Olympic Council of Malaysia has a rather lax qualification standard, which is based upon timings dating back to 2018 due to fewer competitions held over the last two years.
READ ALSO: Lee Zii Jia Rejects RM1mil Salary Offered To Him By BAM
---
It's unrelated to the article but here's our brand-new podcast – Talk Je Lah!
---
Cover images via The Star and theSundaily.my